Filtered By: Topstories
News
Philippines, Australia agree to more defense cooperation, joint patrols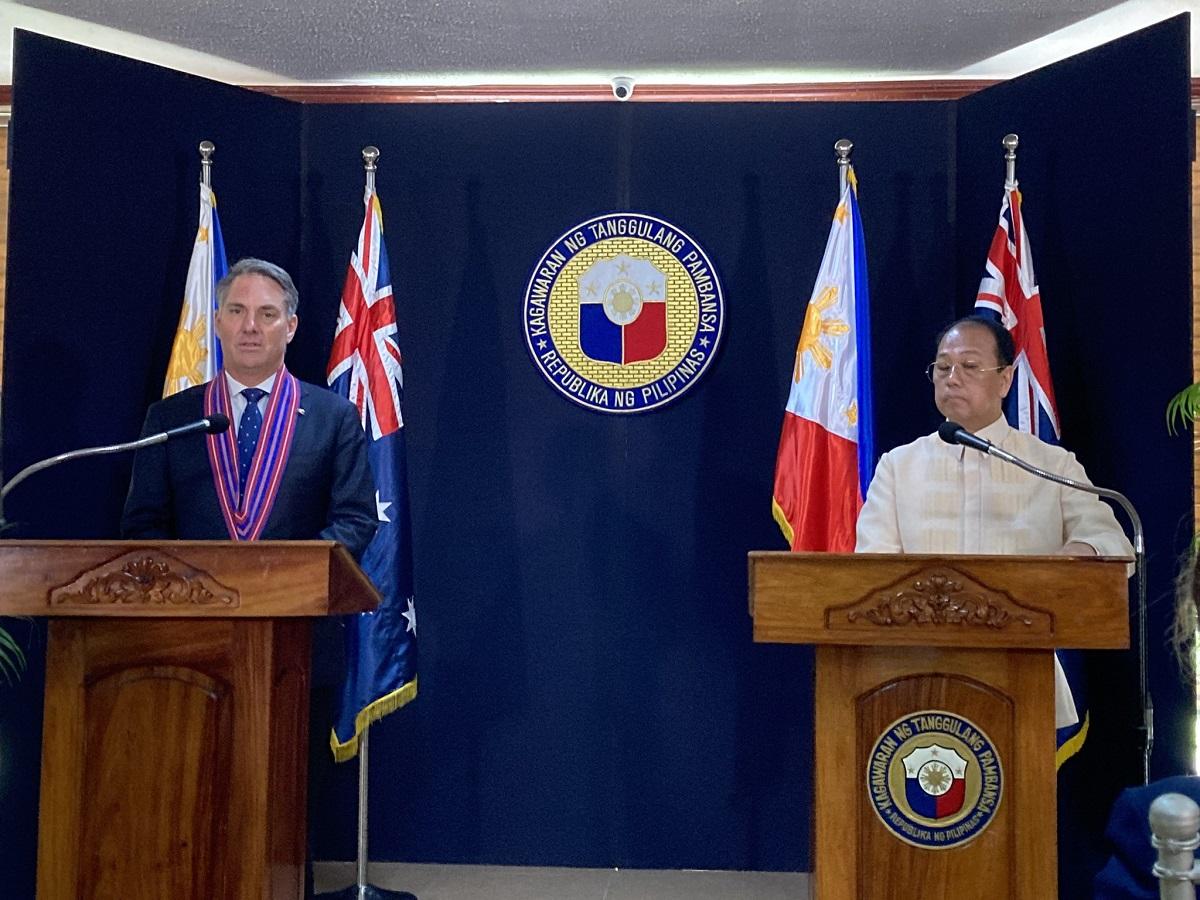 The defense departments of the Philippines and Australia have agreed to have more areas of cooperation including joint patrols in the Indo-Pacific region, officials said on Wednesday.
At a joint press conference, Philippines' Defense chief Carlito Galvez Jr. and Australia's Minister for Defense and Deputy Prime Minister Richard Marles shared their discussions after their meeting.
"We also agreed to explore other possible areas of cooperation while reaffirming that counterterrorism and maritime security remain as the core pillars of our nations' bilateral defense cooperation," Galvez told reporters.
Galvez said he is looking forward to joint patrols and joint training with "friends and allied countries" as the Philippines and Australia are set to establish a regular Defense Ministerial Meeting (DMM).
According to Galvez, the Philippines will have more cooperation with Australia through naval and air forces.
The two defense chiefs acknowledged the need to continue to work together to maintain a secure and open Indo-Pacific region.
'More naval components'
Marles said Australia will push for an Indo-Pacific endeavor with more naval components as the country grew complexities with its exercises.
"We are seeing growth in the complexity of the exercises that we are doing…Indio-Pacific endeavor is another exercise that Australia pursues. It has a heavy naval component to it. The Philippines would be very central in the Indo-Pacific endeavor this year," he said.
"We are both countries committed to the maintenance of the global rules-based order where both countries who are deeply invested in asserting the UN Convention on the Law of the Sea throughout the world in places like the South China Sea ," he added.
He added that the area is where most of Australia's trade also traverses. — RSJ, GMA Integrated News