Filtered By: Topstories
News
Marcos condemns Negros Oriental Gov. Degamo assassination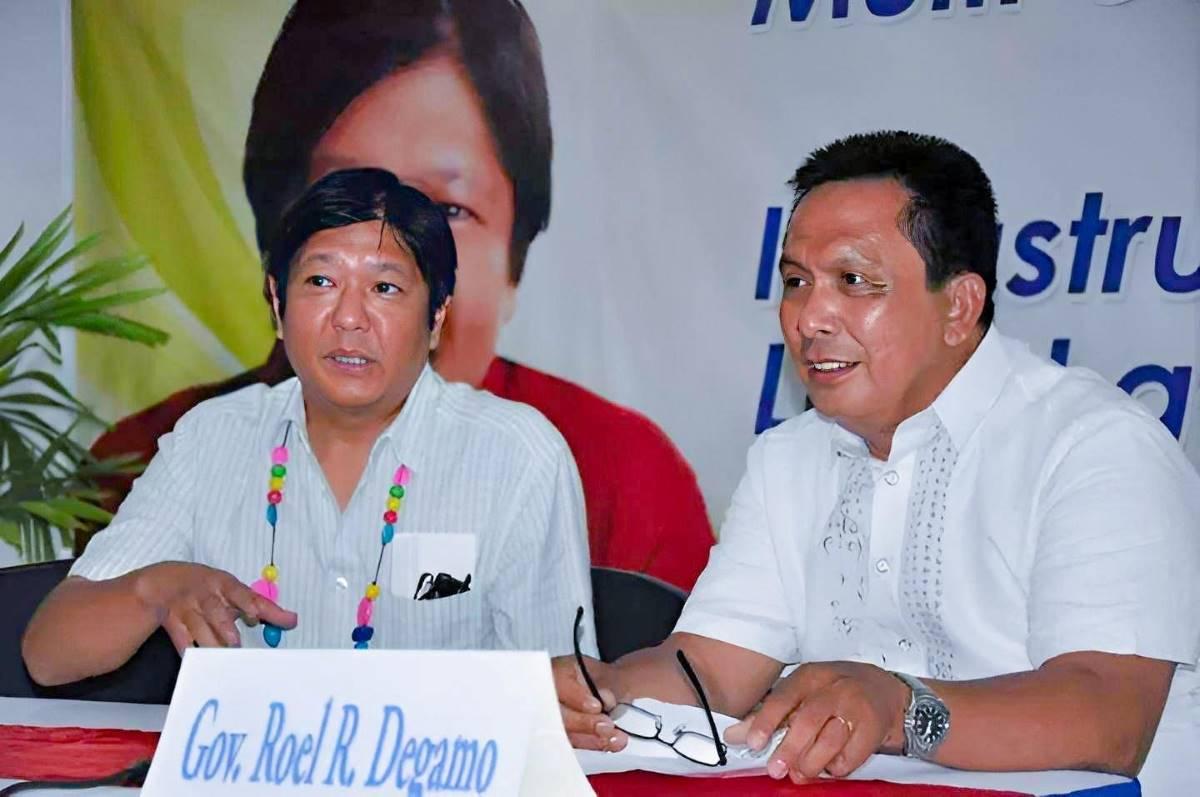 President Ferdinand "Bongbong" Marcos Jr. on Saturday denounced the killing of Negros Oriental Governor Roel Degamo.
"I condemn in the strongest possible terms the assassination of a sitting Governor, Gov. Roel Degamo of Negros Oriental," Marcos said in a Facebook post which also showed his photos with the slain official.
The President vowed to have justice served.
"My government will not rest until we have brought the perpetrators of this dastardly and heinous crime to justice," he said.
"The investigation into this murder is developing rapidly. We have received much information and now have a clear direction on how to proceed to bring to justice those behind this killing," Marcos said.
He also issued a stern warning to the perpetrators of the crime.
"I am warning all those involved in this killing: you can run but you cannot hide. We will find you. If you surrender now it will be your best option," Marcos said.
'Failure of police visibility'
Meanwhile, Vice President Sara Duterte called on the authorities to look at the "political feud that has gripped Negros Oriental."

"Authorities must immediately probe this cowardly, evil act and bring the perpetrators to justice and [make them] pay for their crime, especially the brains behind it," Duterte said in a statement.

"Authorities must start looking at the political feud that has gripped Negros Oriental and taken so many lives, not just Gov. Degamo," she added.
Several lawmakers said the authorities should strengthen efforts to prevent these attacks.

"I also must call on the PNP (Philippine National Police) to strengthen its efforts against the culture of impunity that seems to be encouraging more and more of these attacks to happen across the country. We cannot keep on letting these go on, especially when it puts innocent civilians in the crossfire," Senate President Juan Miguel Zubiri said in a statement.

"Every single incident like this ambush puts a dent in our people's trust in the government. It is a failure of intelligence, a failure of police visibility, [and] a failure of our peace and security efforts," Zubiri added.

Senator Bong Revilla echoed Zubiri's call, saying that these attacks against public officials must end.

Senator Joel Villanueva said these acts of violence and lawlessness are "a clear display of arrogance against the government."

"We should never be accustomed to these senseless killings. We call on the PNP to act swiftly and put these criminals behind bars," Villanueva said.
The League of Provinces of the Philippines expressed its condolences to Degamo's loved ones and urged authorities "to bring to justice those people responsible for this dastardly act."
"While no amount of words would undo the damage done, we offer them to deplore the attack on the life of Gov. Degamo, who has served his constituents well," the governors' league said.
House Deputy Minority Leader and ACT Teachers party-list Representative France Castro, however, warned that the attacks on public officials "may again be used to justify such a move to make a more totalitarian charter like that of the 1973 Constitution."
"We must be very vigilant and see the patterns that are emerging; these attacks may be a scheme to again justify a more draconian government and Constitution, with those in power remaining indefinitely at the top," she added.
Degamo was killed and nine others were injured when armed men fired shots while the official was distributing aid at his residence in Pamplona, Negros Oriental on Saturday.
Degamo's family confirmed that the governor passed away at 11:41 a.m., according to a report by Decemay Padilla of Super Radyo Cebu on Super Radyo dzBB.
Initial investigation revealed that six suspects wearing pixelized uniforms and carrying long firearms shot Degamo, who was entertaining beneficiaries of the Pantawid Pamilyang Pilipino Program (4Ps) program at his residence in Barangay San Isidro.
The Negros Oriental Police Provincial Office and the Pamplona Municipal Station are conducting hot pursuit operations against the suspects as of posting time. —with Richa Noriega/KG/VBL, GMA Integrated News