Filtered By: Topstories
News
VP Sara calls week-long transport strike 'communist-inspired, learning disruption'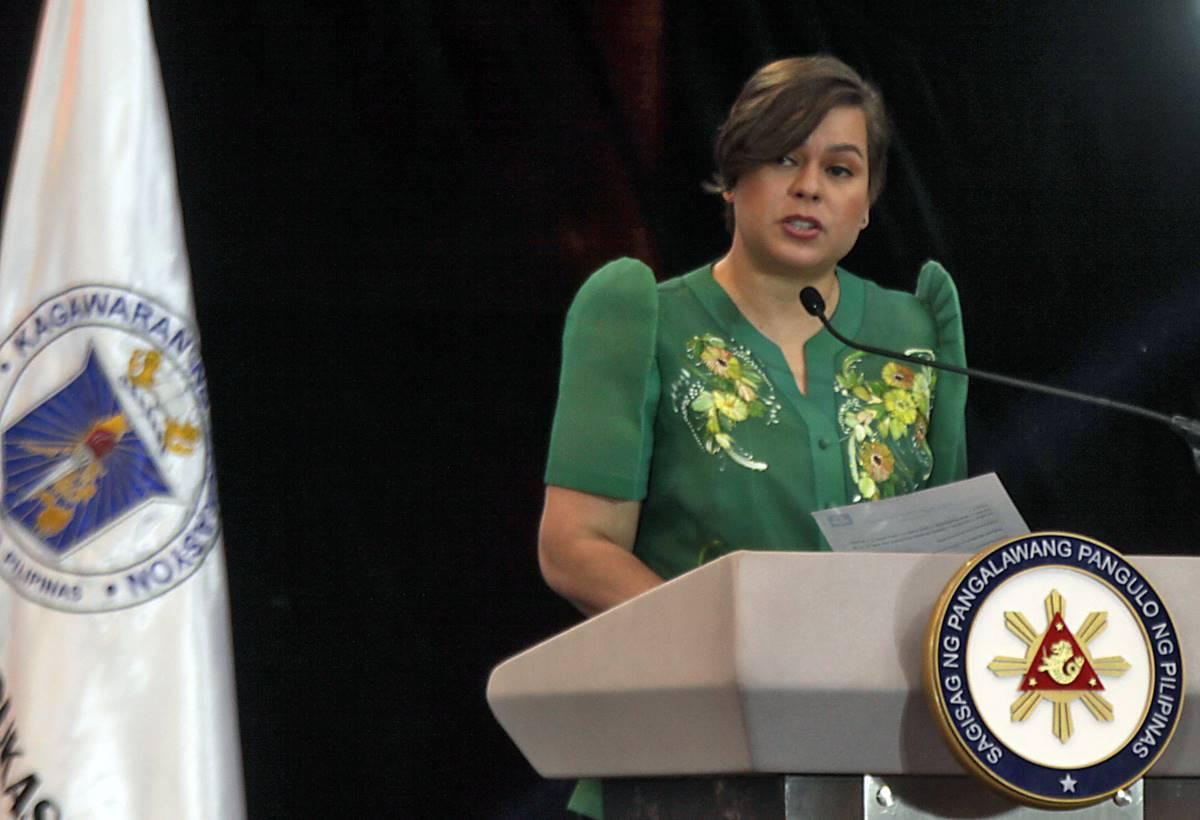 Vice President and Education Secretary Sara Duterte on Sunday called the upcoming week-long transport strike "communist-inspired" and a "painful interference" to the Department of Education's (DepEd) efforts to solve issues in the education system.
Duterte made the remark in response to the pledged support of the Alliance of Concerned Teachers (ACT) to the public utility vehicles (PUV) drivers and operators' fight and call for a pro-people modernization of public transportation.
ACT also earlier urged DepEd to allow its regional and division offices to suspend classes in areas where public transportation will be affected by the strike.
Duterte, however, stressed that DepEd's focus now is on learning recovery, and not on the strike.
"The transport strike is a painful interference in our efforts to provide solutions to the problems besetting our education system and will only exacerbate the learning hardships of our students," she said.
"ACT should know that a weeklong transport strike, at this critical point in our efforts to remedy learning losses, is a learning disruption," she added.
By supporting the transport strike, Duterte said ACT "only betrays its true colors," claiming that it "does not really serve the interest of students and teachers."
"ACT couldn't care less if our efforts are hampered or if we fail because — as a lover of the useless ideologies espoused by the New People's Army, the Communist Party of the Philippines, and the National Democratic Front of the Philippines — ACT's dream is for our children to remain uneducated and poor," she said.
'Shameful'
In a counter statement, ACT chairperson Vladimer Quetua said it is "shameful" how Duterte resorted to red-tagging them instead of addressing the concerns of teachers and students due to the looming transport strike.
"It is appalling to hear from the secretary, who just admitted a month ago that the government has failed our teachers, her accusation that we aim to keep our students poor and uneducated," he said.
He also called on Duterte to take a broader perspective in analyzing and understanding the situation of teachers and learners, and to realize who education recovery should really serve.
"Sec. Duterte should open her eyes to the reality that our schools, teachers and students do not live in a vacuum. We live in a society that is now embroiled in deep economic crisis and our teachers and students are not exempted from rising prices of goods, inadequacy of income, or difficulties in public transportation," Quetua said.
"Our difficult realities and the scantiness of government funding for education are the real serious impediments to education recovery, so much more than the coming transport strike."
Meanwhile, Student Christian Movement of the Philippines (SCMP) national spokesperson Kej Andres said that Duterte is "a grave insult" to teachers and students for issuing the remark.
"Vice President Duterte's remarks on the transport strike really shows that there is a learning crisis in our country," he said.
"She is a grave insult to all the great teachers, like those from ACT, who understand that learning goes beyond the four classrooms, and an insult to all the students who aim to use this week to be in solidarity with the strike to learn and to struggle with and for the masses."
DepEd spokesperson Michael Poa earlier said that there will be no suspension of classes when public transportation groups hold a transport holiday next week.
Duterte said that both in-person and alternative delivery modes of learning will be implemented during the transport holiday.
Several Metro Manila schools have already announced that they will shift to online classes from March 6 to 11, amid the strike to protest against the PUV modernization program which seeks to replace traditional jeepneys with vehicles powered by more environment-friendly fuels.
The Land Transportation Franchising and Regulatory Board's (LTFRB), meanwhile, announced the extension of the deadline for jeepney operators to join or form cooperatives to December 31, 2023. —KG, GMA Integrated News