Filtered By: Topstories
News
Marcos shares fighter jet experience: Matagal ko nang gustong gawin 'yun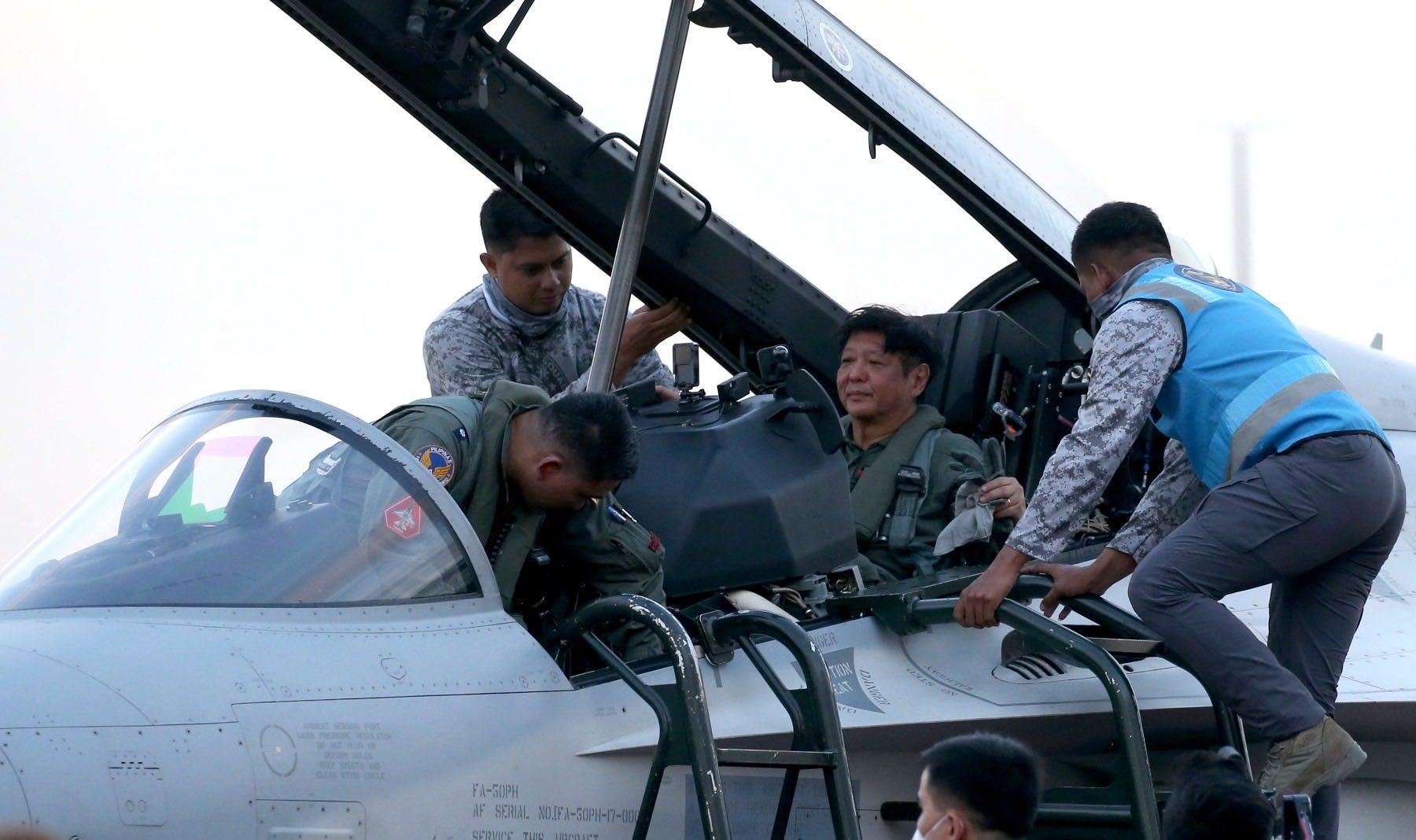 President Ferdinand "Bongbong" Marcos Jr. on Wednesday shared his experience in boarding an FA-50PH fighter jet where he saw the necessity to increase the capability of the military to defend the country's territory.
After gracing the Philippine Air Force's acceptance, turnover, and blessing ceremony of the C-295 medium lift aircraft at Clark Air Base on Tuesday, Marcos boarded one of the FA-50PH fighter jets for a capability demonstration flight.
"Matagal ko nang actually gustong gawin 'yun pero hindi ako naging piloto kaya't nag-take advantage na ako [I have been wanting to do that for a long time but I didn't become a pilot so I took advantage]," Marcos said in an ambush interview in Quezon City.
Marcos said he had spoken to someone during one of his trips how it would be nice to board a fighter jet.
"Talagang [it's really] very, very interesting," the President said, adding that his only concern was of him becoming dizzy during the flight.
"Hindi naman at mabait 'yung piloto ko, hindi ako masyadong pinahirapan [I didn't get dizzy and my pilot was good and did not make it difficult for me]," the President said.
Following his experience, Marcos reiterated the need to continue modernizing the military's assets to strengthen its capabilities, especially in protecting the Philippines' territory.
"Ang gagaling talaga ng piloto natin [we have goodp pilots] that's why we have to continue to encourage the modernization of our Armed Forces," he said.
"We saw some of the capabilities that were demonstrated to me during the flight and we can see how important this increase in our capabilities is going to be, especially in the defense of our maritime territory."
Marcos earlier said FA-50PH fighter jets would improve the country's maritime patrol capability, aid the Air Force in monitoring the developments within the Philippines' exclusive economic zone, and provide close air support to combat troops.
He said the additional C-295 aircraft would allow the Armed Forces of the Philippines to provide more responsive support to government agencies, especially in emergency situations and humanitarian assistance and disaster response operations. —KBK, GMA Integrated News