Filtered By: Topstories
News
Comelec wants ad agencies regulated during election period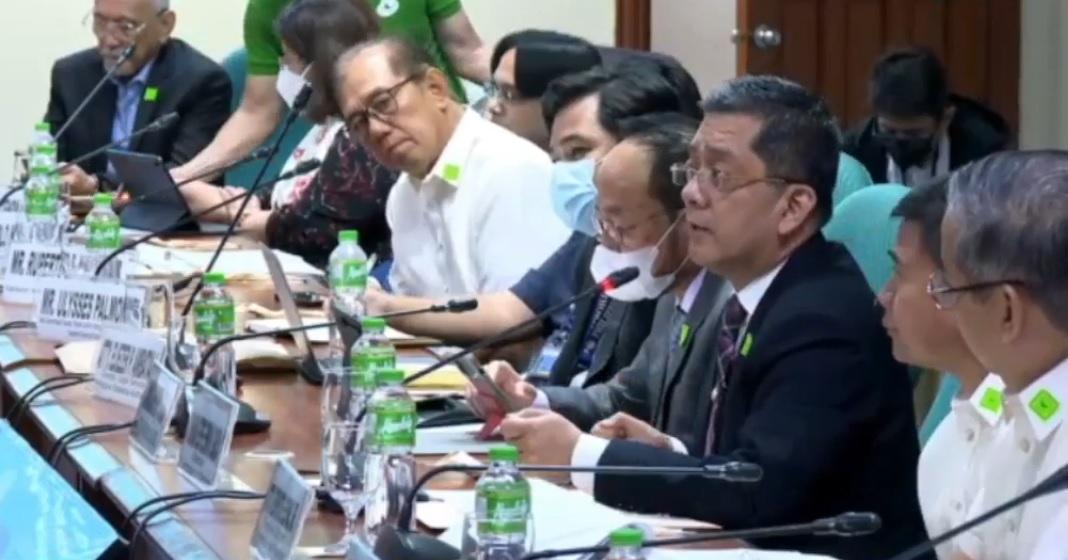 Commission on Elections Chairman George Garcia on Wednesday appealed to Congress for Comelec to be given the power to regulate advertising agencies during an election period.
Garcia said this in a Senate committee on electoral reforms and people's participation hearing, when Senator Imee Marcos raised the issue of discounts on political ads, with "secret negotiated rates and preferred rates" being given to favored candidates or party-lists.
Lawyer Rudolph Jularbal of the Kapisanan ng mga Brodkaster ng Pilipinas (KBP) said that negotiated rates are never published and are confidential to each advertiser, and would cause a "big problem" in the advertising industry if made public.
"The implementation of these political discounts becomes farcical when the base rates are secret and obscure," Marcos said.
The lawmaker then asked if it is possible to just have published and uniformed political ad rates across the board for every network.
"You cannot have the same rate, let's say for ABS and GMA, because they have different ratings. As you know, rating points matter," Jularbal answered.
In a statement, GMA Network, Inc. chief marketing officer Lizelle Maralag said that as far as the broadcasting company is concerned, there are "no secret negotiated rates and preferred rates being given to favored candidates or party lists—neither do we have favored candidates or party lists."
She added the published rate cards and agency negotiated rates for the year are properly distributed to advertising agencies as early as November of the prior year.
"The discounts given to political ads are consistent to all candidates and party lists, and we strictly comply with election laws with regard to discounts on the political ad rates as supported by hard documents as submitted to the COMELEC," she further said in a statement.
On Comelec's part, Garcia said that they could regulate media entities during election period, but allowing them to regulate even the ad agencies would authorize the poll body to receive all the necessary documents it needs from the ad agencies.
"We'd like to offer a solution—Republic Act 9006 empower the Comelec to merely regulate media entities during the campaign period. May we respectfully likewise propose an amendment to 9006 or even in the proposed revision of the Omnibus Election Code that the Comelec likewise be empowered to regulate [ad] agencies during the election period," he said.
Garcia also suggested that the discount rate for political advertisements not be higher than those of non-political advertisements.
"If the Comelec will be given that authority to regulate the ad agencies, then, kasi hindi sila nagsu-submit sa amin, 'yung nagsu-submit 'yung mga media entities ng mga receipts, we will even compel these ad agencies during that election period to submit everything to the Commission. So, 'yung mga bagay na hindi nasu-submit sa amin, mapapa-submit na sa amin ngayon [they have to submit the documents they were not submitting before]," he added.
Additionally, Jularbal recommended holding candidates accountable for their advertisements, even those they did not commission.
"Just to add to the suggestion a while ago about the presumption, the candidates, the presumed advertiser, there's something similar we have in the advertising industry that when a brand is being promoted it is presumed to have been a promotion of the brand owner. So if the brand owner does not take any action against the advertising material, they get penalized," he said.
"In the same way, if the candidate sees an ad that he has nothing to do with but is promoting him, he will take action against that very ad. Otherwise he will be subject to penalty," he added.
Marcos, however, said that there are some "rabid loyalists and supporters who are completely out of control."
"Sorry but I have to protest against that. In many, many cases we have some very rabid loyalist fans, supporters who are completely out of control and will not even listen to us," she said.
"Hindi mo talaga ma-awat eh [You cannot stop them]. So it's really, really difficult. Lalo na sa lokal ha. 'Yung lokal yung pinaka bloody [Especially in the local polls as these are the most bloody], kaya, ewan ko [I don't know] if you penalize the candidate, in many cases you have, the candidate has no control over some of the supporters," she added.
Jularbal admitted that the challenge was the "freedom of expression on political expression."
Comelec spokesperson John Rex Laudiangco said social media sites Facebook and Twitter were able to take down posts that are against their community rules.
"There have been several instances in the past when a complaint, not sort of the formal complaints, but it was brought to our attention regarding the assiduousness…to the point being offensive. So we raised that to Meta and to Twitter, and in fairness to them, they were able to take down after putting it against their community rules. Not necessarily the election laws, but under their community rules," he said.
Marcos, meanwhile, pushed for a reporting system for the candidates.
"Perhaps that's something that could be explored. 'Yung [The] political parties can also be the vigilantes for their own ads and then make the procedure very, very clear, saan sila mag re-report tapos ano yung procedure. Sino sino ang sasagot at ano ang penalties kasi nga mabigat naman yung maging criminal kaaagad," she added.
(The political parties can also be the vigilantes for their own ads and then make the procedure very, very clear, where they report and what is the procedure. Who will answer who and what are the penalties because it is heavy to become a criminal immediately.) — BM/AOL, GMA Integrated News