Filtered By: Topstories
News
Indonesia seeks stronger border cooperation, trade with Philippines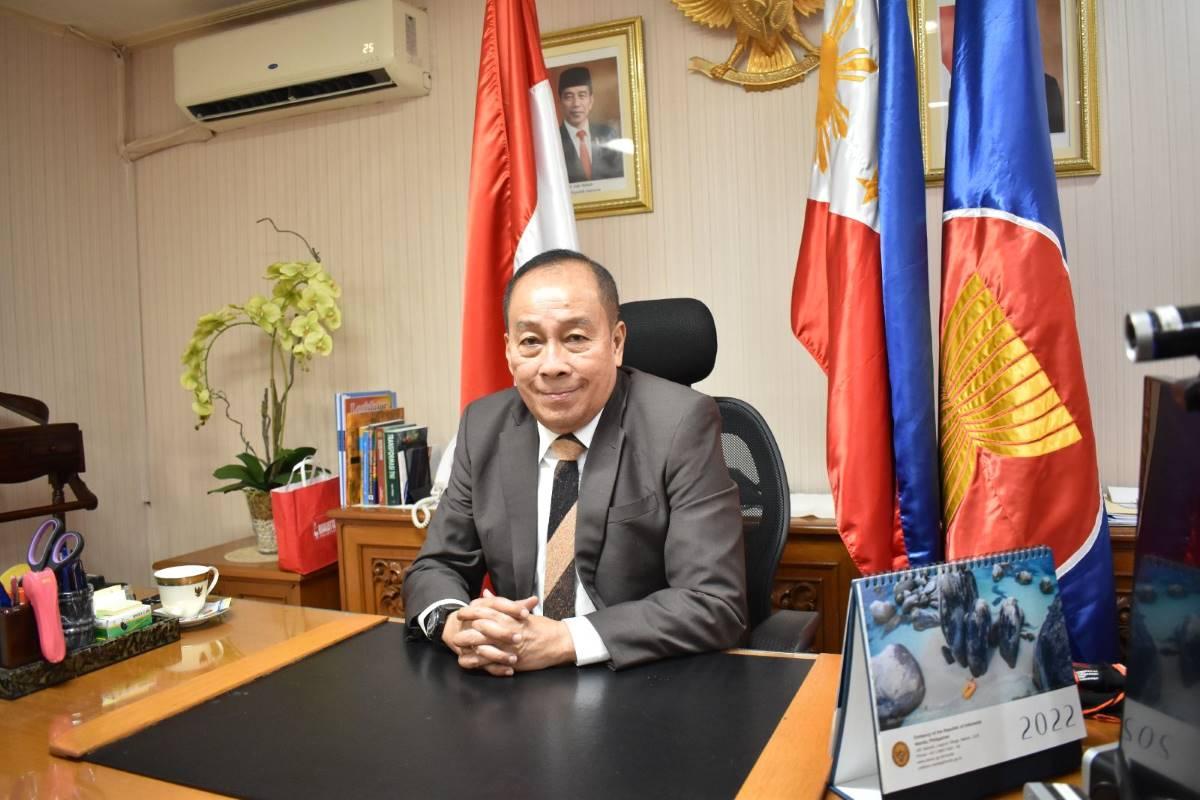 Indonesia's top envoy to the Philippines has underscored the need for stronger cooperation with Manila on border security amid the threat of terrorism and other illegal operations, such as smuggling, at the porous sea lane between the two countries.
Ambassador Agus Widjojo said it is important for the Philippines and Indonesia to review existing legal framework on border patrol and security and counter-terrorism cooperation as non-traditional threats and cross-border crimes persist.
"Observing that there are still non-traditional security threats in the southern Philippines which are still frequently used as roots for smuggling weapons, illegal goods, human trafficking and still at risk of becoming a backdoor crossing for foreign terrorist fighters, it is considered important to continue and renew some legal basis for defense and security cooperation of the two countries," Widjojo told GMA News Online in an interview.
Securing the waterway between the two countries, he said, is a "challenge" as "people come in and out" of the border.
Widjojo said effective coordination and collaboration between Philippine and Indonesian authorities at the border are needed.
At the same time, Widjojo sought to bolster the two countries' trade and investments exchange, noting the huge potential for economic cooperation.
"There are lots of fields, a big potential for the two countries to develop but there are challenges," Widjojo said, citing trade imbalance on the part of Indonesia.
"We still face the fact that on trade, we still have the surplus in the Indonesian side and we are still looking for ways that surplus can be more balanced by using economic principles," he said.
To address this, Widjojo said Indonesia has invited investors from the Philippines to invest more in Indonesia and to look at ways on how Indonesian exports into the Philippines can contribute to its economy through manufacturing.
"Maybe make the production in the Philippines and also we would like to invite Philippine commodities to be exported into Indonesia more," he said.
In 2022, Indonesia's exports to the Philippines reached $14.39 billion – a 57% increase from the previous year.
Major Indonesian exports are railway, palm oil, miscellaneous edible preparations, iron, steel, and coal.
Widjojo cited investment opportunities in the IT sector for Filipino investors as well as capacity building training, particularly on migration, where Indonesian labor firms can learn best practices from the Philippines.
Indonesia and the Philippines are two of the largest labor-exporters in the region.
As for energy security, Widjojo, meanwhile, said the Philippines and Indonesia are working closely together in making the transition to clean energy by reducing low carbon emissions while still having stable access to energy resources on a timely, sustainable and affordable basis in Southeast Asia.
Indonesia and the Philippines, he added, have been working together on energy access and poverty reduction in remote and unreserved areas within the Association of South East Asian Nations (ASEAN) center for energy framework. —KG, GMA Integrated News