Filtered By: Topstories
News
NPA activities in Masbate rising to 'alarming rate' —DepEd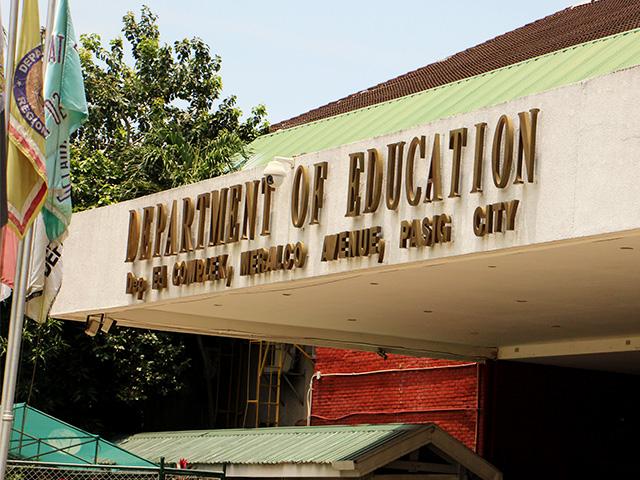 Activities of communist rebels in Masbate have surged to "alarming rate," causing learning disruption in the province, the Department of Education said Thursday.
In a statement, the DepEd said, "These acts of terrorism perpetrated by the New People's Army (NPA) have caused trauma to learners and school personnel, who witnessed the senseless violence."
However, there will be "no blanket suspension of classes," the DepEd pointed out, saying that its regional office in Bicol and schools division office in Masbate have been tasked to ensure learning continuity.
Suspension of in-person classes and the shift to blended learning would also be left to the discretion of the school heads or principals, upon due assessment and proper coordination with the concerned local government units, the agency said.
Further, it noted that the peace and order situation, as well as the mental health of learners and school personnel, should be given consideration.
Vice President and Education Secretary Sara Duterte is expected to visit the affected areas in Masbate upon authorities' determination that her presence will not disrupt ongoing security operations.
VP Duterte is also communicating with the Army Division Commander, who has committed to protect school personnel and learners in the area, according to DepEd.
"DepEd remains defiant against these fear-mongering tactics of terrorists as the agency commits to deliver basic education to all, even in disadvantaged areas," the statement added.
President Ferdinand "Bongbong" Marcos Jr. expressed concern over the incidents of violence in Masbate.
"This just demonstrates that although we have made much progress in the fight against the Communist Terrorists Groups, we must be continuously vigilant so that such murderous abuses are avoided in the future," Marcos said in a Facebook post.
Students horrified
In a statement, the Armed Forces of the Philippines' (AFP) Southern Luzon Command (SOLCOM) said an encounter between state troops and communist rebels occurred near a school in Barangay Cawayan on March 20.
SOLCOM's public information office said the soldiers went to the area to verify the information about the reported presence of an armed group.
The suspected rebels allegedly fired at the soldiers wounding two personnel, the SOLCOM said.
According to the military, the "ensuing incidents were heard by the students and school personnel."
"We regret that the students and school personnel experienced the horror of being almost near the encounter between the Communist Terrorists Group and our soldiers," it said. —with a report from Joviland Rita and Sherylin Untalan/LBG, GMA Integrated News