Filtered By: Topstories
News
PDEG chief Domingo, 9 others to go on leave over P6.7-B shabu case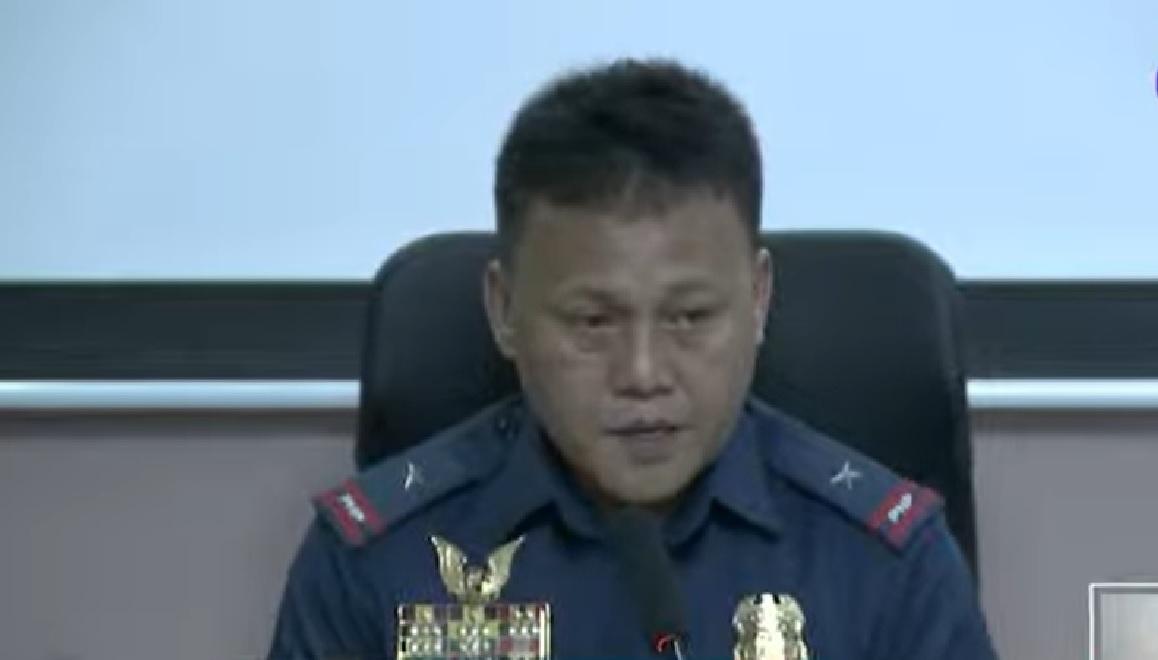 Philippine National Police - Drug Enforcement Group (PDEG) director Police Brigadier General Narciso Domingo on Tuesday said he and nine other police officers will file for a leave of absence to give way to the investigation into the P6.7-billion shabu case.
"We will comply with the order of Secretary of Department of Interior and Local Government Benhur Abalos. We will file our leave of absence right after this press conference," Domingo said.
Domingo denied any cover-up in the illegal drug case of now-dismissed Police Master Sergeant Rodolfo Mayo Jr. involving 990 kilograms of confiscated shabu.
"We assure you that that there was no attempted cover-up here, kung 'yun po ang iniisip ng karamihan na ang PDEG kami ay nag-cover up sa maling pinaggagawa ng mga tao namin," he said.
(We assure you that there was no attempted cover-up here, if most people think that PDEG is covering up for the faults of its personnel.)
On Monday, Abalos asked two police generals and several other police officers to go on leave within the week or face suspension after the investigation of the National Police Commission (Napolcom).
According to him, the investigation showed that "there is indeed a massive attempt to cover-up the arrest of Mayo."
Domingo expressed dismay that they were dragged into the case when they were just doing their job to fight the illegal drug case as he noted that their group led the biggest drug haul in the PNP.
"Let me express my dismay that this is being unfair on the part of those of us who just did our mandate and just did our fight against illegal drugs trade," he said.
"Kami pa ngayon ang pinagdududahang kasabwat sa aming nahuling suspects (But now we are the ones being suspected of being accomplices to the suspects we arrested)," he added.
Abalos presented to the media CCTV footage showing Mayo in handcuffs and then later released. The video also showed police officials arriving and leaving the premises of an establishment where Mayo was. Mayo has since been arrested and dismissed from the service.
"Parang iba ang nangyari dun sa mga report na na-file ng PNP kasama na ang mga dokumento at mga testimonials na ibinigay ng police officers," Abalos said.
(It appears that it is different from the reports filed by the PNP including the documents and testimonies given by the police officers.)
Domingo admitted that there were lapses in police procedures but these were part of a tactical move to capture another group of drug suspects in Pasig, which was revealed by Mayo after his arrest in Manila.
PDEG Special Operations Unit in Region 4A chief Police Colonel Julian Olonan said they planned to use Mayo so they can get to another warehouse in Pasig.
"'Yung Pasig, meron pang isang bodega. Kinausap namin siya na gamitin siya para makuha 'yung another warehouse (There is another warehouse in Pasig. We talked to him that we will use him to get to another warehouse)," Olonan said.
According to Domingo, PNP chief Police General Rodolfo Azurin Jr. directed them to cancel the operation in Pasig because Mayo might get killed.
"Natakot siya na papatayin si Mayo…kaya pina-cancel 'yung follow-up operation (He feared that Mayo would be killed…so the follow-up operation was canceled)," Domingo said.
'Most prudent thing to do'
In a statement, the PNP backed the call for the leave of absence of the police officers and supported the investigation launched by Abalos into Mayo's case.
"The PNP backs SILG's call for the voluntary submission of leave of absence by PNP officers depicted to be directly involved in the arrest of PMSgt Mayo as seen in the CCTV footages," it said.
"We believe that such is the most prudent thing to do by said officers to prevent them to influence the investigation at any stage," it added.
The PNP said it will respect the proceedings and abide by the directives of the Napolcom and other authorities about the issue.
Azurin earlier ordered the creation of Special Investigation Task Group (SITG) 990 as recommended by Domingo when the latter discovered that some police pilfered over 42 kg of shabu from the illegal drugs seized from Mayo.
Abalos said the fact-finding panel chaired by Napolcom vice chairman Commissioner Alberto Bernardo was convened due to the supposed slow pace of police investigation into Mayo's case.
According to the PNP, the SITG 99 has diligently and efficiently gone over all the gathered sets of evidence in order to reach a logical conclusion.
"The SITG has conducted 21 case conferences, twice a week for the past months and have been exercising prudence by ensuring that all evidences collected are to be accepted by the court," the PNP said.
"The final report with recommendation has already been submitted to Office of the Chief, PNP," it added.
Aside from Domingo and Olonan, the following are among the police officers who will file a leave of absence:
Police Lt. Gen. Benjamin Santos, then the PNP deputy chief for operations;
Police Lt. Col. Glenn Gonzales of the Quezon City Police District;
Police Lt. Col. Arnulfo Ibañez, officer in charge of the PDEG SOU in NCR;
Police Major Michael Angelo Salmingo, deputy of PDEG SOU NCR;
Police Capt. Jonathan Sosongco, head of the PDEG SOU 4A arrest team;
Police Lt. Ashrap Amerol, intelligence officer of the PDEG Intelligence and Foreign Liaison Division;
Police Lt. Col. Harry Lorenzo station commander of the Manila Police District in Moriones; and
Police Capt. Randolph Piñon, chief of PDEG SOU 4A Intelligence Section.
In October 2022, Mayo was arrested as authorities confiscated some 990 kilograms of suspected shabu with an estimated value of over P6.7 billion following a series of anti-drug operations in Manila .
Mayo is an intelligence officer for the PDEG, based on police records. —KG, GMA Integrated News