Filtered By: Topstories
News
Marcos: ASEAN members want ways to reengage Myanmar junta, opposition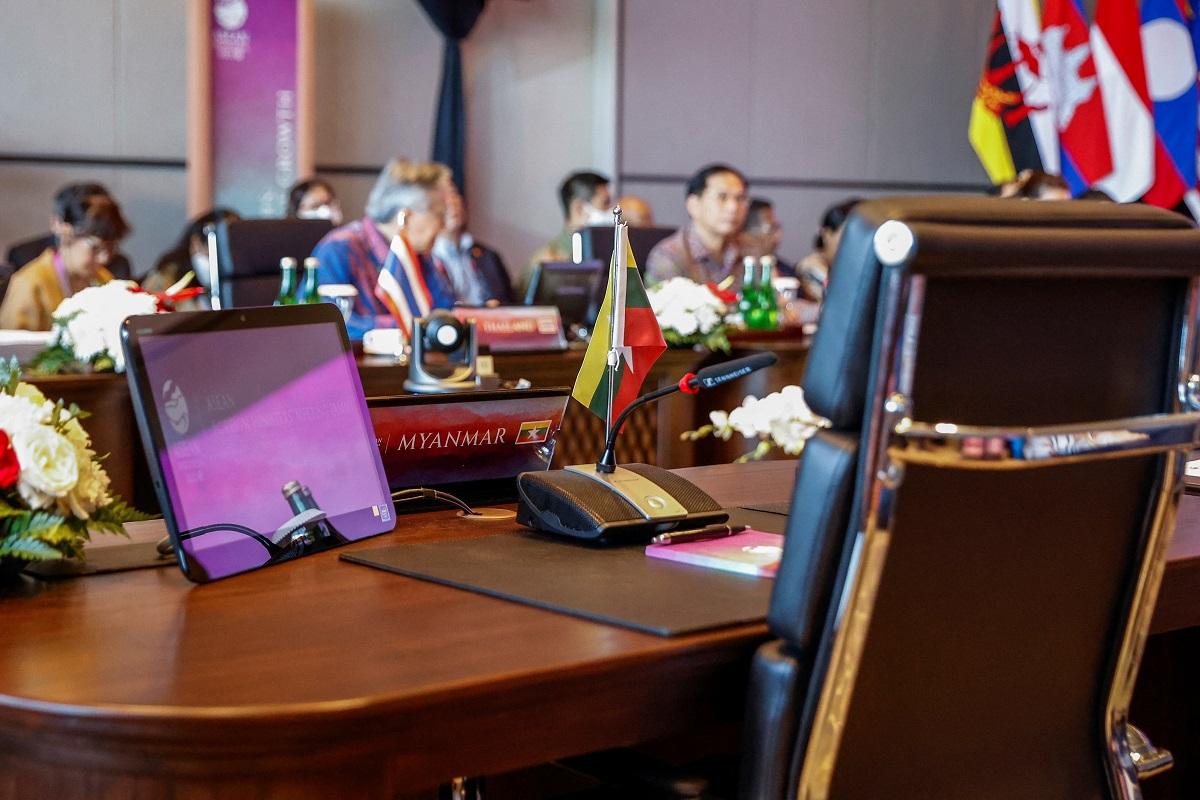 President Ferdinand "Bongbong" Marcos Jr. said Thursday that ASEAN member states believe there is a need to reengage both Myanmar's ruling military junta and the opposition to address the conflict there.
In his statement after the 42nd ASEAN Summit Retreat Session, Marcos said members of the regional bloc have appeared to reach an agreement to ease the growing tension in the conflict-torn state.
"There seems to be a consensus forming amongst the ASEAN member states that we need to do something more to try and address the situation in Myanmar," Marcos said.
"Since the Five-Point [Consensus] has not been implemented and there seems little progress, the advice or the opinion of the majority of ASEAN members was that we must find ways to re-engage both sides of the conflict, both the military regime and the opposition. And it seems a good idea," he added.
Marcos said the Philippine government supports this view.
A Reuters report said Myanmar's military has intensified attacks and air strikes on resistance forces and ethnic minority rebels as it tries to consolidate power ahead of a planned election amid the ASEAN Summit.
Indonesian President Joko Widodo, the current ASEAN chair, had called on the 10-country bloc to speak up and speak as one on its most challenging issues.
Marcos said the issue on Myanmar was one of the biggest issues tackled during the Summit.
"Dahil nga walang nangyayari kahit na sinasabi, kinakausap natin. Ah hindi, tinigil nating kausapin ang mga leadership ng Myanmar dahil nga sinasabi ng ASEAN that we have to—they have to stop the violence," Marcos said in a separate interview.
"However, nothing has really taken effect. That's why naghahanap ang lahat ng members kung ano bang pupuwedeng gawin," he added.
Myanmar has been trapped in a cycle of violence since the army ousted Nobel laureate Aung San Suu Kyi's elected government in February 2021, detaining her and thousands of activists and launching a bloody crackdown on protests and dissent.
A Myanmar junta court had sentenced Suu Kyi to three years in jail over electoral fraud during 2020 polls, which her party won in a landslide.
Suu Kyi was also convicted of corruption and a clutch of other charges by a closed junta court and sentenced to 17 years in prison. — BM, GMA Integrated News