Filtered By: Topstories
News
Philippines, Japan, US coast guards start first-ever Kaagapay exercise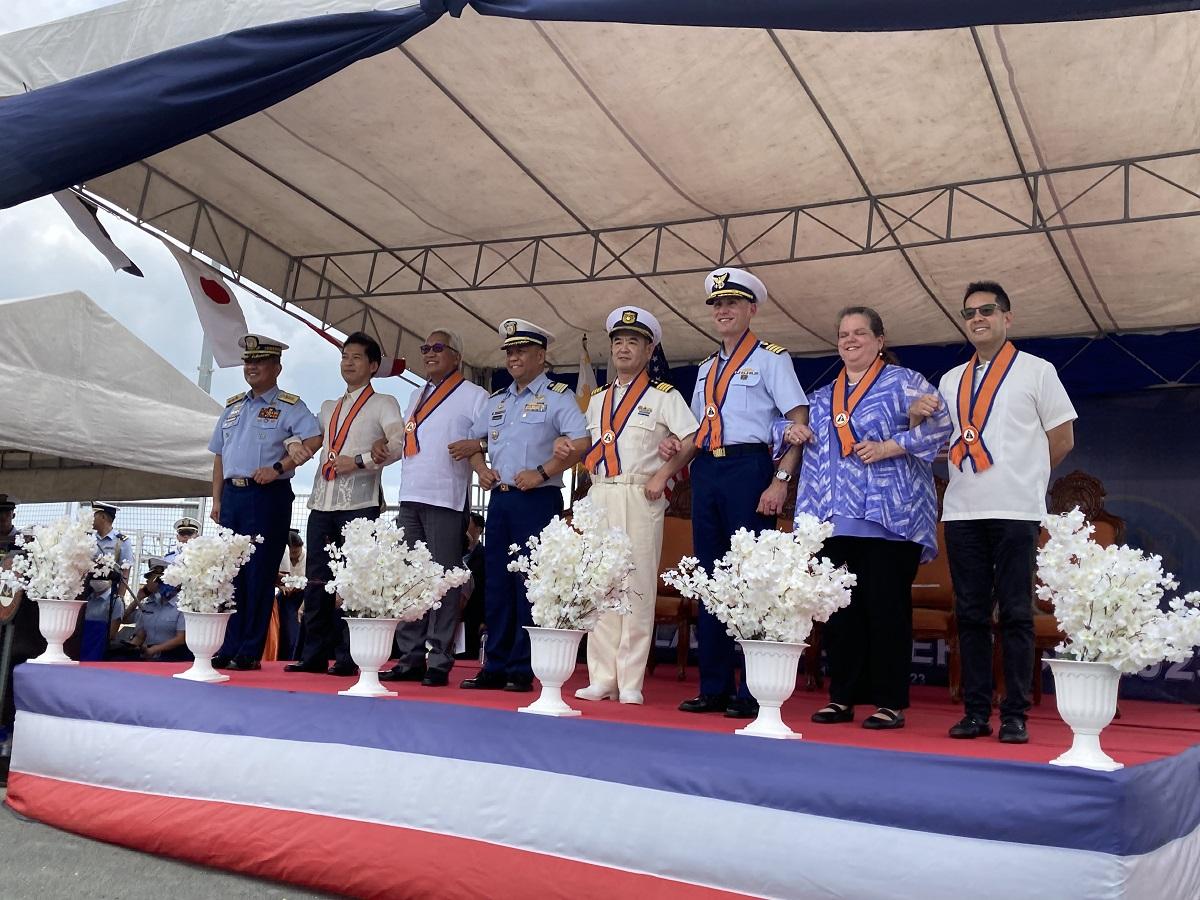 Coast guards from the Philippines, Japan, and the United States have opened their first-ever trilateral maritime exercises at Port Area in Manila on Thursday.
In an arrival ceremony, the Philippine Coast Guard (PCG) welcomed at its headquarters the US Coast Guard (USCG) vessel USCGC Stratton (WMSL-752) and Japan Coast Guard (JCG) vessel Akitsushima.
PCG spokesperson Rear Admiral Armand Balilo said roughly 400 coast guard personnel are set to participate in the maritime exercise dubbed as "Kaagapay."
Around 200 personnel are from the PCG, around 80 to 100 from the USCG, and 60 to 70 from the JCG, he added.
Asked if the exercise would include scenarios involving the Chinese Coast Guard inside the Philippine waters, Balilo said it is not meant for China.
"Hindi sa (Not for) China Coast Guard. Basta, yung mga strategy (It is just about the strategy) for maritime law enforcement and search and rescue that would be tested during the exercise," he said.
According to him, Kaagapay has nothing to do with the issues in the West Philippine Sea.
Balilo said the exercise would address illegal fishing, smuggling, among other issues.
Earlier, the PCG said trilateral maritime exercise will be held at the vicinity waters off Mariveles, Bataan from June 1 to June 7.
Kaagapay aims to improve interoperability of the three countries through communication exercises, maneuvering drills, photo exercises, maritime law enforcement training, search and rescue (SAR), and passing exercises.
Coast Guard personnel will demonstrate a scenario where they will encounter a suspected vessel involved in piracy, according to the PCG.
Also, the joint law enforcement team from the three Coast Guards will conduct a boarding inspection followed by a SAR operation.
The PCG said it will deploy BRP Melchora Aquino, BRP Gabriela Silang, BRP Boracay, and one 44-meter multi-role response vessel for the maritime exercise.
On the other hand, the USCG and JCG will send USCGC Stratton and Akitsushima. — RSJ, GMA Integrated News