Filtered By: Topstories
News
Philippine, Canada navies hold joint sail in West Philippine Sea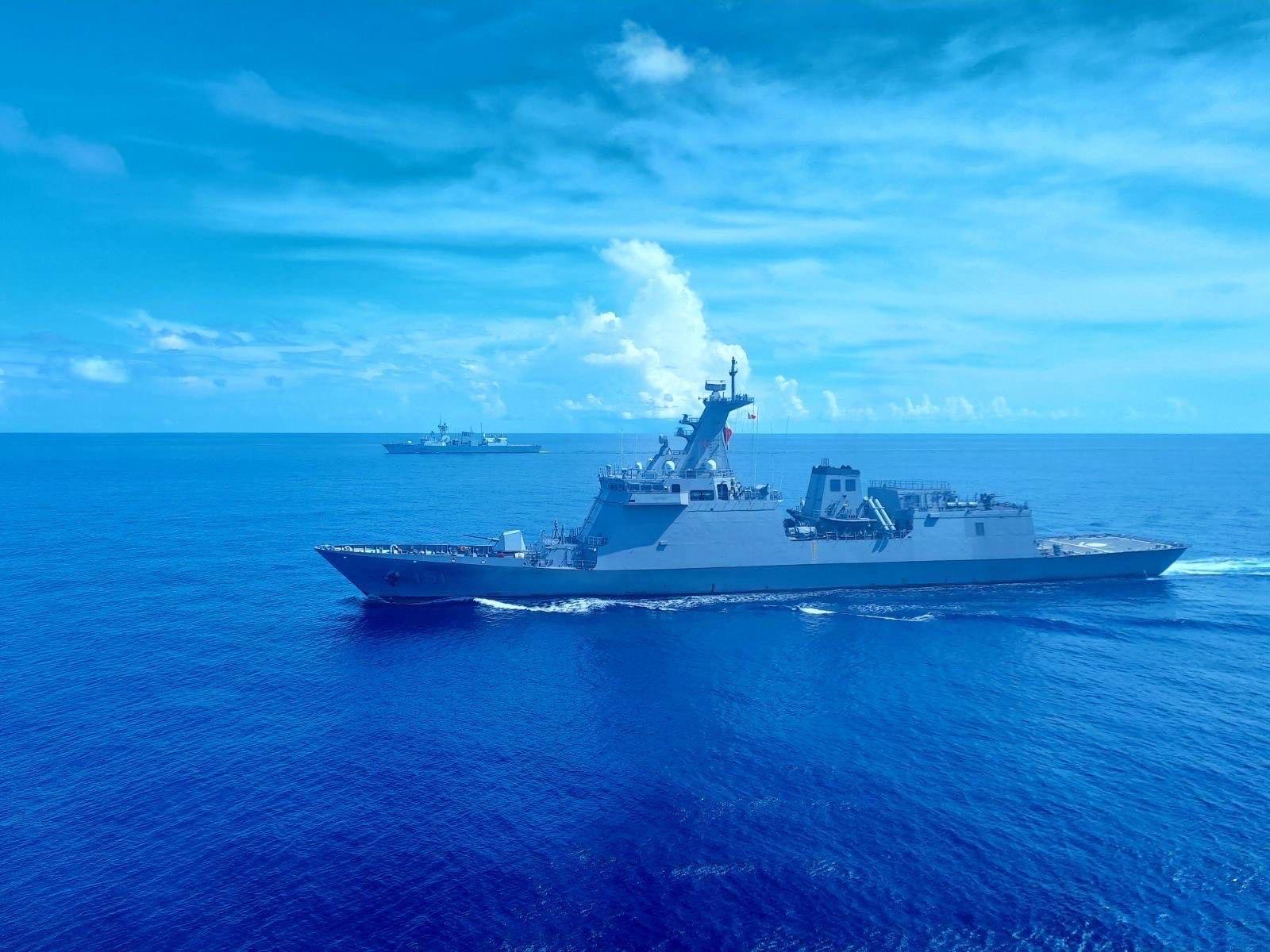 The navies of the Philippines and Canada conducted a joint sail in the West Philippine Sea (WPS), the Armed Forces of the Philippines (AFP) said on Friday.
In a statement, the AFP said the Philippine Navy's guided-missile frigate BRP Antonio Luna and the Canadian Halifax-class frigate HMCS Ottawa participated in the activity held on Thursday.
The activity started around 7 a.m., with the two ships meeting and establishing radio communications near the Malampaya Natural Gas Platform.
They performed maneuvers for Officers of the Watch (OOWs) until around 10 a.m.
"The joint sail is part of the Philippine Navy's regular engagements with its partners in the Philippines' maritime zones. Bravo Zulu (Well Done) to all the personnel of both ships and those who planned this activity", AFP Public Affairs Office chief Lieutenant Colonel Enrico Ileto said.
On September 4, the Philippine Navy's BRP Jose Rizal and the United States Navy's USS Ralph Johnson also partnered for a sail in the WPS for a division tactics mission.
For the AFP, these activities signify "the shared commitment of the Philippines, United States, and Canada in promoting a rules-based international order in the West Philippine Sea and a free and open Indo-Pacific region."
AFP chief General Romeo Brawner Jr. had said that more countries, aside from the United States, had expressed intention for a joint sail in the WPS.
Brawner added that the interest of other countries was "a very good indication" for the Philippines - that there were like-minded nations who want to promote rules-based international order and ensure security in the region. — DVM, GMA Integrated News