Filtered By: Topstories
News
Remulla meets with 9 Negros Oriental mayors to discuss peace & order situation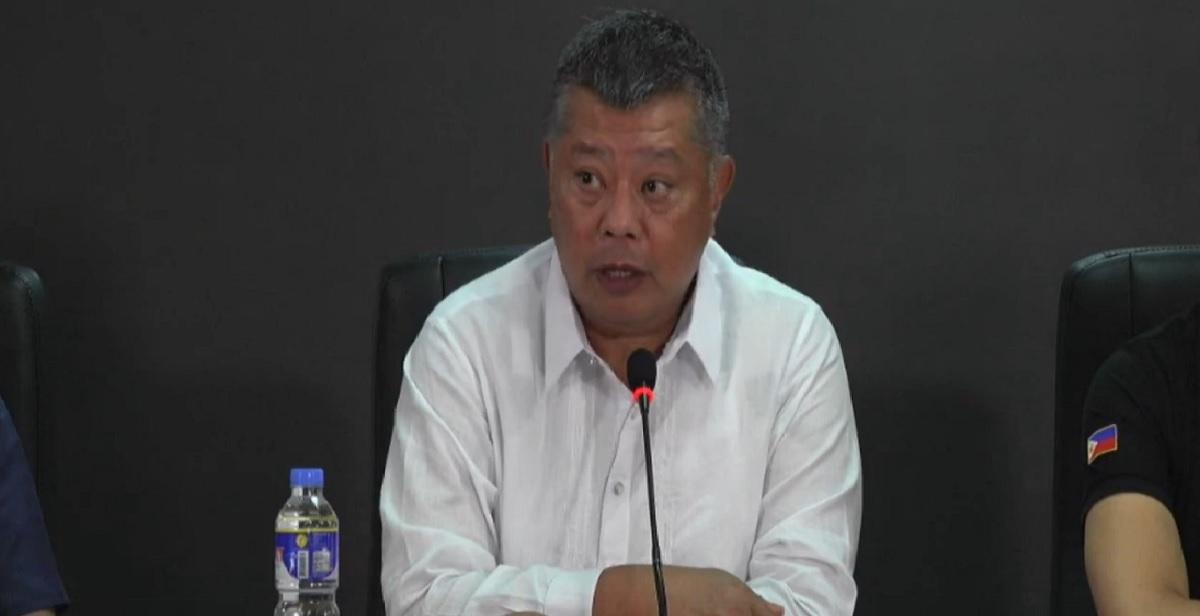 Justice Secretary Jesus Crispin Remulla on Wednesday met with nine mayors from Negros Oriental, including the wife of slain Governor Roel Degamo, to discuss the peace and order situation in the province.
"Well, they're very appreciative that we're not stopping at anything, that we are doing our work, and they're giving us more details of things that were happening in Negros Oriental, they're giving us documents that we can work on," Remulla said in an ambush interview.
Remulla said Pamplona Mayor Janice Degamo, the governor's widow, was also "very happy" that the Department of Justice is continuing its work.
He said the mayors gave information on the "pattern" that has been happening in the province.
"Tine-trace lang namin kasi there may be other cases that we will have to file later on. We'll just have to examine and build up the cases," Remulla said.
"Kaya sabi ko nga case build up. You cannot preempt, you cannot ask us to reveal things prematurely unless we can say with absolute certainty that this is what is in front of us.
Remulla previously said officials are seeing a "pattern of impunity" in Negros Oriental after visiting the wake of the slain governor on March 8.
Degamo and five others were shot dead in broad daylight while he was distributing aid to his constituents at his residence in Pamplona, Negros Oriental. Several others were critically wounded in the attack, and the following day that death toll had climbed to nine.
'A lot of drama'
Meanwhile, Remulla again urged Negros Oriental Representative Arnolfo "Arnie" Teves Jr. to return to the Philippines when asked if he has responded to the text message the lawmaker sent.
"Well, it's a lot of drama no. Umuwi na lang siya kung meron siyang pag aalinlangan, he should just go home. Tama na yung arte. Masyado siyang maarte," Remulla said.
The Justice secretary said Teves should return home so they could talk through "official channels."
Remulla refused to comment further when asked about the congressman's live video, in which he urged authorities to look into all angles in the killing of Degamo and claimed that there is a "script" being slowly unraveled.
"Sorry, I will not comment on anything he says 'cause he's not here," Remulla said.
Teves is facing complaints of murder over 2019 killings and illegal possession of firearms, ammunition, and explosives.
He is also being linked to the death of Negros Oriental Governor Roel Degamo after suspects in the assassination pointed to a certain "Cong. Teves" as the one who ordered the hit.
Teves has yet to return to the Philippines following a personal trip to the United States.
For his part, Teves camp has denied involvement in the killing of Degamo as well as ownership of the firearms allegedly retrieved from his residence.
According to Teves' lawyers, he has yet to return to the Philippines due to concerns about his security. He has also asked the House leadership to grant him a two-month leave of absence, citing a "very grave threat" to his life and his family. — BM, GMA Integrated News