Filtered By: Topstories
News
Toxic red tide detected in parts of Bohol, Samar, 2 other areas, BFAR says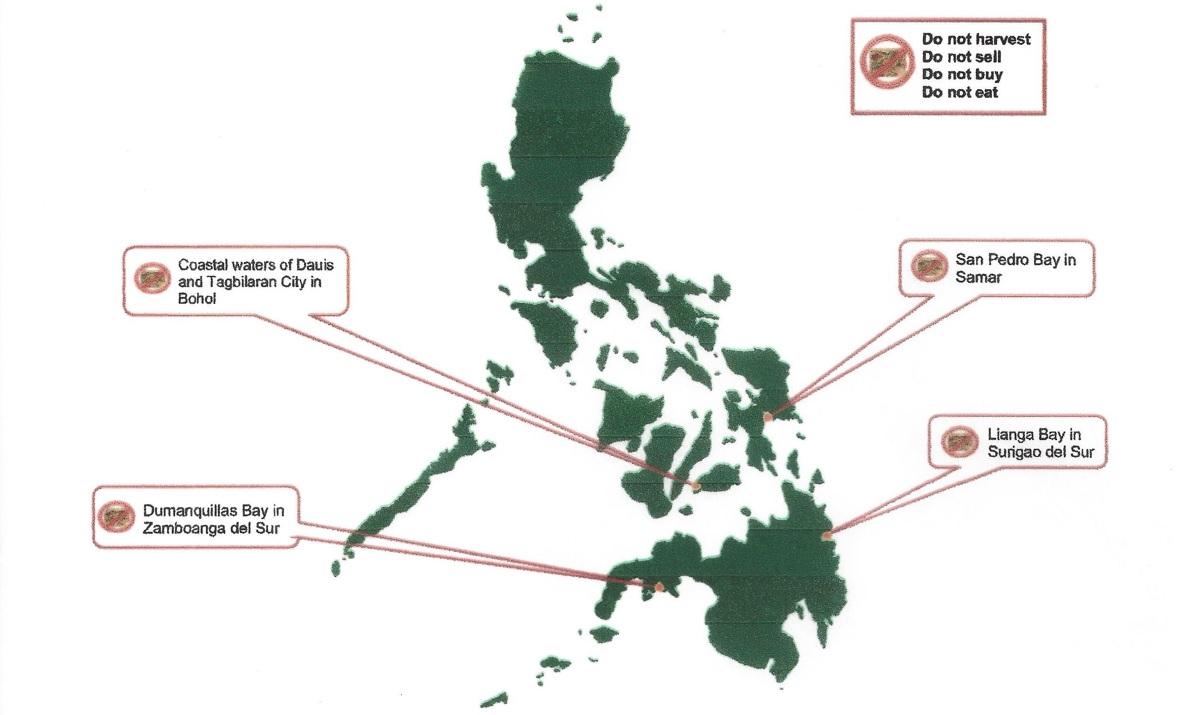 The Bureau of Fisheries and Aquatic Resources (BFAR) said toxic red tide or paralytic shellfish poison beyond the regulatory limit has been detected in parts of Bohol, Samar, and two other areas.
The affected areas are as follows:
Dauis and Tagbilaran City in Bohol;
San Pedro Bay in Samar;
Dumanquillas Bay in Zamboanga del Sur; and
Lianga Bay in Surigao del Sur.
The BFAR said in its April 20 bulletin that shellfish were collected and tested from the coastal waters of the above-mentioned areas.
"All types of shellfish and Acetes sp. or alamang gathered from the areas shown above are NOT SAFE for human consumption," it said.
However, fish, squids, shrimps, and crabs are safe to be eaten as long as these are fresh, washed thoroughly, and their internal organs such as gills and intestines are removed prior to cooking, BFAR said. —KG, GMA Integrated News