Filtered By: Topstories
News
2 EDCA sites used in search ops for 4 missing people off Tubbataha —military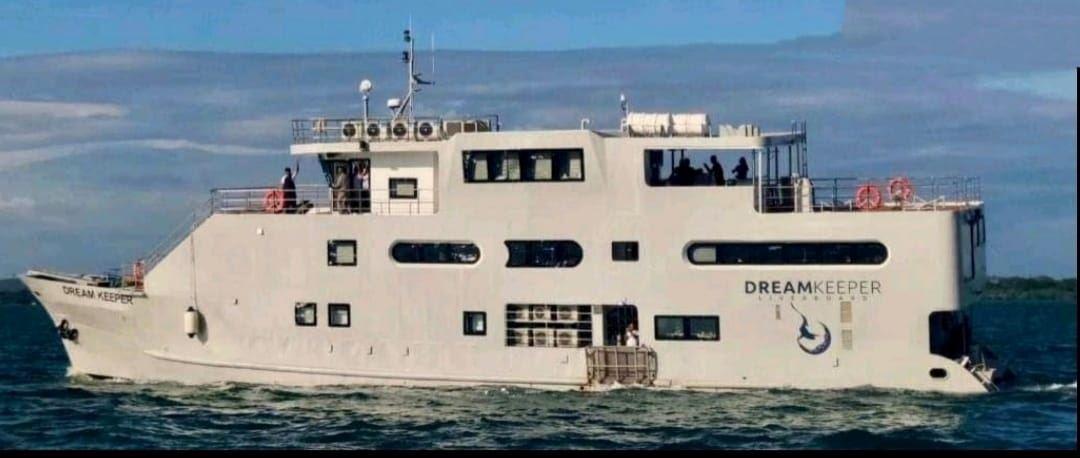 Two EDCA sites were utilized as staging areas to help the search and rescue operations for four missing people in Tubbataha, Palawan, the Armed Forces of the Philippines (AFP) said on Tuesday.
In a statement, the AFP said three air assets stationed in Antonio Bautista Air Base in Puerto Princesa, Palawan and Benito Ebuen Air Base in Mactan, Cebu were used for the search and rescue operations.
These EDCA locations were used as requested by the Philippine government, according to the AFP.
Signed in 2014 by the Philippines and the United States, EDCA — or the Enhanced Defense Cooperation Agreement — grants American troops access to designated Philippine military facilities, allows them to build facilities, and pre-position equipment, aircraft, and vessels.
The agreement initially covers five sites but was expanded early this year to include four others.
The four missing people were from dive yacht M/Y Dream Keeper, which sank off Tubbataha on Sunday. They were the dive master, the yacht owner, and two passengers.
Twenty-eight people had been rescued from the accident.
In response to the incident, the AFP Western Command (WESCOM) deployed the Philippine Navy vessel BRP Carlos Albert (PC-375).
Two aluminum boats of the Tubbataha Reef National Park were also dispatched and joined two other dive boats M/Y Monsy and M/V Sport Palau in the search and rescue operations.
WESCOM also used its Philippine Air Force Sokol helicopter and Philippine Navy AW109E helicopter to augment the ongoing operations, according to the AFP. —Joviland Rita/KBK, GMA Integrated News