Filtered By: Topstories
News
PCG helps place oil booms around sunken dredger off Bataan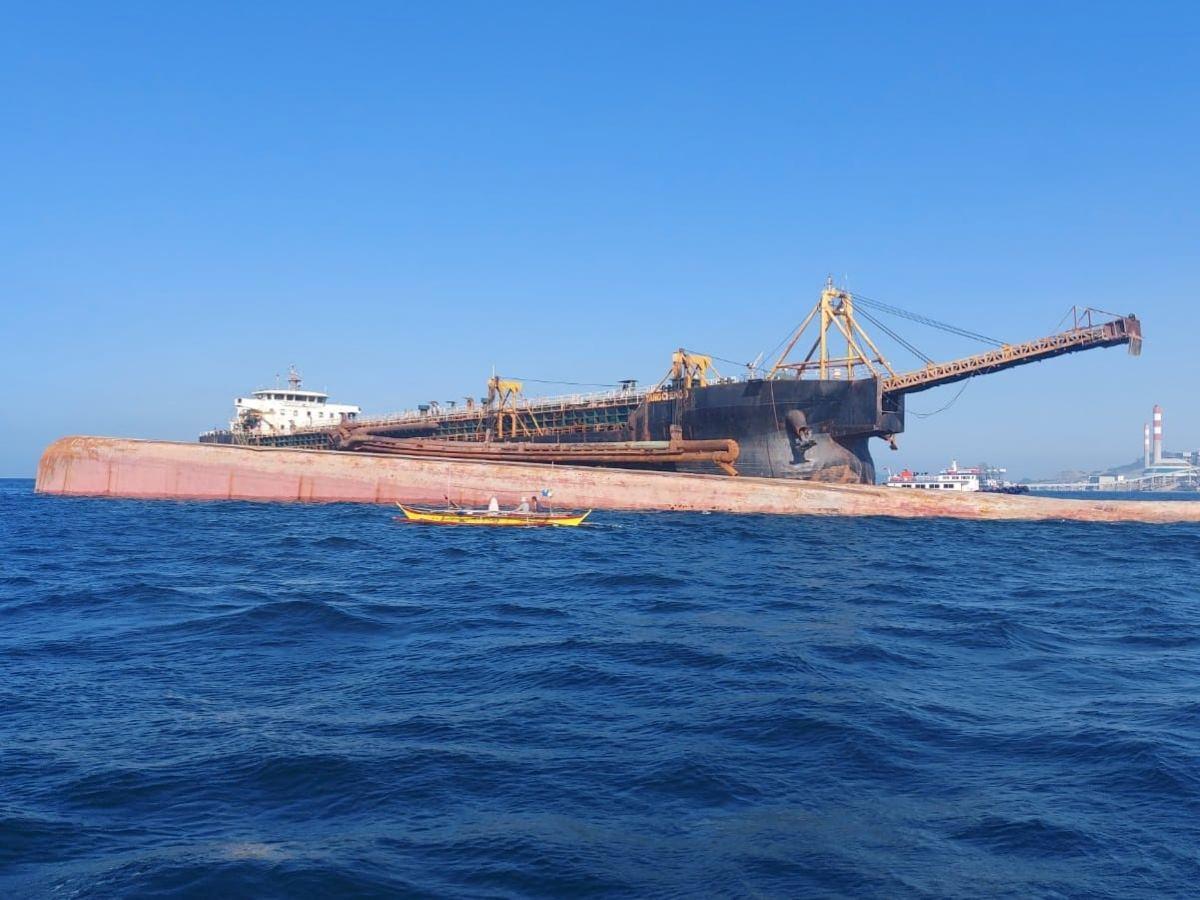 The Philippine Coast Guard (PCG) said Saturday that it assisted in placing oil booms and absorbent bags in the area around the sunken Sierra Leone-flagged dredger MV Hong Hai 189 off Mariveles, Bataan.
In a report, the PCG said that the dredger that capsized on April 29, sank 400 yards from the Sisiman Lighthouse at around 5:12 a.m. on Saturday, May 6.
"The sunken vessel released approximately 30 to 50 liters of fuel and other mixed substances," the Coast Guard said.
"Personnel of the PCG Station Bataan and Marine Environmental Protection Unit (MEPU) assisted in installing oil spill booms and absorbent bags and observed no additional traces of an oil spill in the vicinity waters," it added.
The Coast Guard said they will continue to monitor the situation for further measures.
On April 29, the PCG reported that the Marshall Island-flagged chemical and oil product tanker MT Petite Soeur and the Sierra Leone-flagged dredger MV Hong Hai 189 collided in the waters off Corregidor Island.
PCG spokesperson Rear Admiral Armand Balilo earlier said at least three people died, 15 survived, while two have remained missing in the incident.
He said that they are still searching for those still missing while additional divers are deployed.
The MV Hong Hai 189 came from Botolan, Zambales and had 20 crew members on board. The MT Petite Soeur on the other hand, left the port of Mariveles, Bataan prior to the incident, the PCG said. —LBG, GMA Integrated News