Filtered By: Topstories
News
Sama Dilaut: People of the sea living in the lahar desert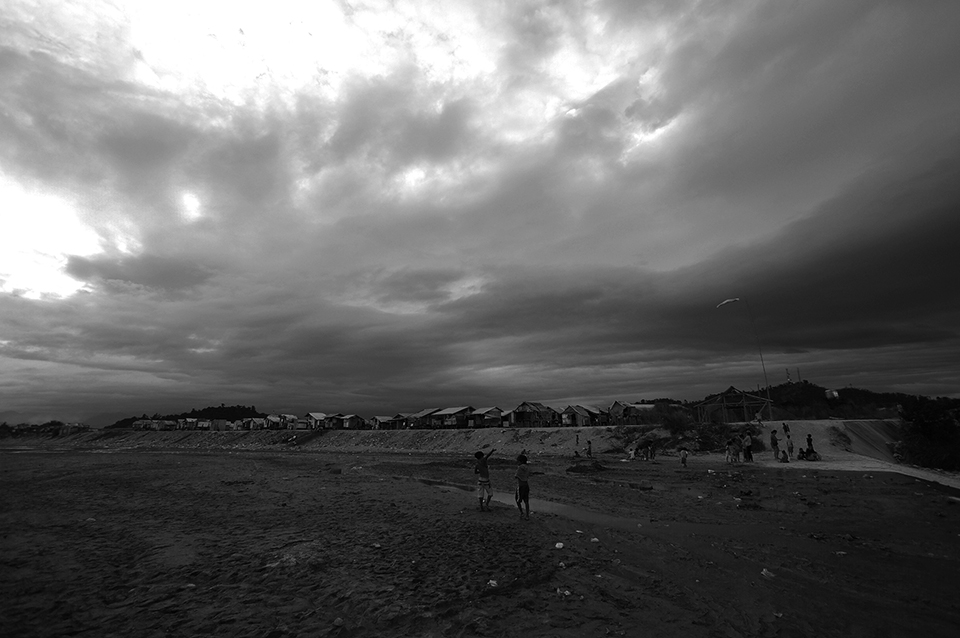 Driven from Zamboanga City, the Sama Dilaut have found a new home hundreds of kilometers away in Mabalacat, Pampanga.
I first encountered the Sama Dilaut in a jeepney on the way to the Angeles City, Pampanga.
There was this little boy with a drum made out of milk cans asking money from the passengers while singing a song that sounded like gibberish to me. Some passengers got annoyed, even shouting at him, "Kayong mga Badjao kayo, ba't di pa kayo bumalik sa dagat!"
When I asked the little boy where he came from, he said he was from Zamboanga. But there are many of them here in Pampanga, living under the bridge in Angeles City and in the lahar area of Mabalacat.
A few days ago, I went with my camera to their place near Xevera subdivision in Mabalacat, bordering the hilly section of Tarlac. There I met Guzman Datu, the village leader. He said that they came to Pampanga through his cousin, who is now permanently settled under the main bridge in Apalit that connects the province to Bulacan.
Their initial settlement in Angeles City was also under a bridge, until each family was offered P5,000 to have their site demolished by the local government.
On the site where they are now living, Guzman Datu was able to build a shanty using plywood he bought and materials from recently demolished houses. After obtaining permission from the owners, they salvaged whatever they could use.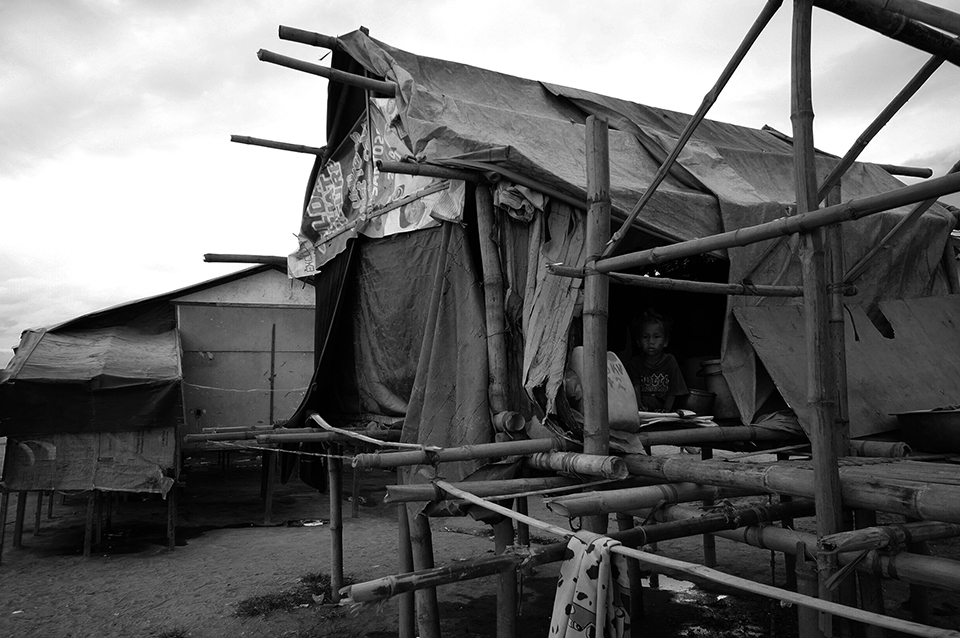 Building stilt houses is one of the traditional skills the Sama Dilaut want to pass on to their children.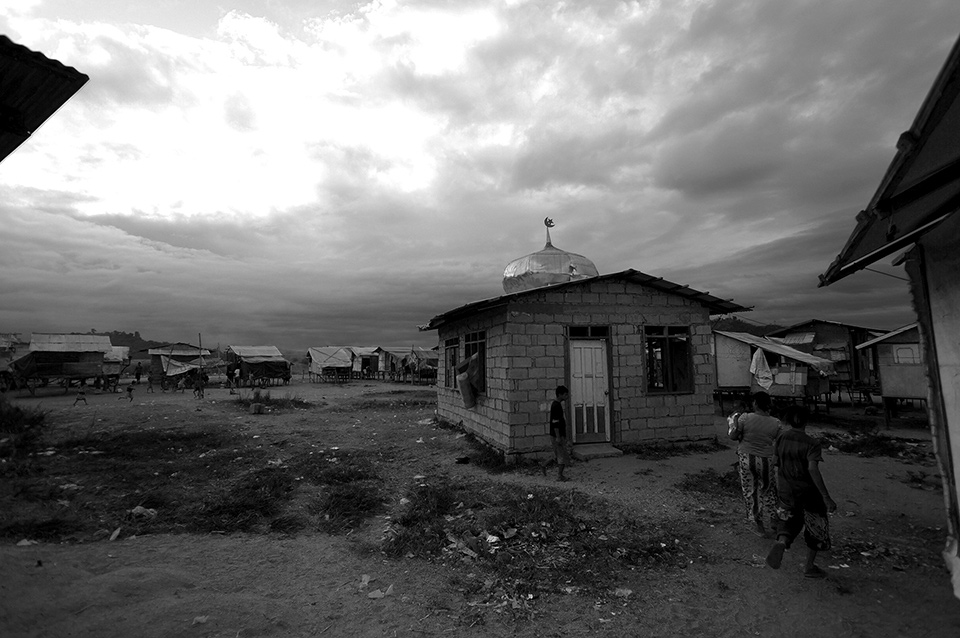 The settlement's mosque has a crescent-topped dome.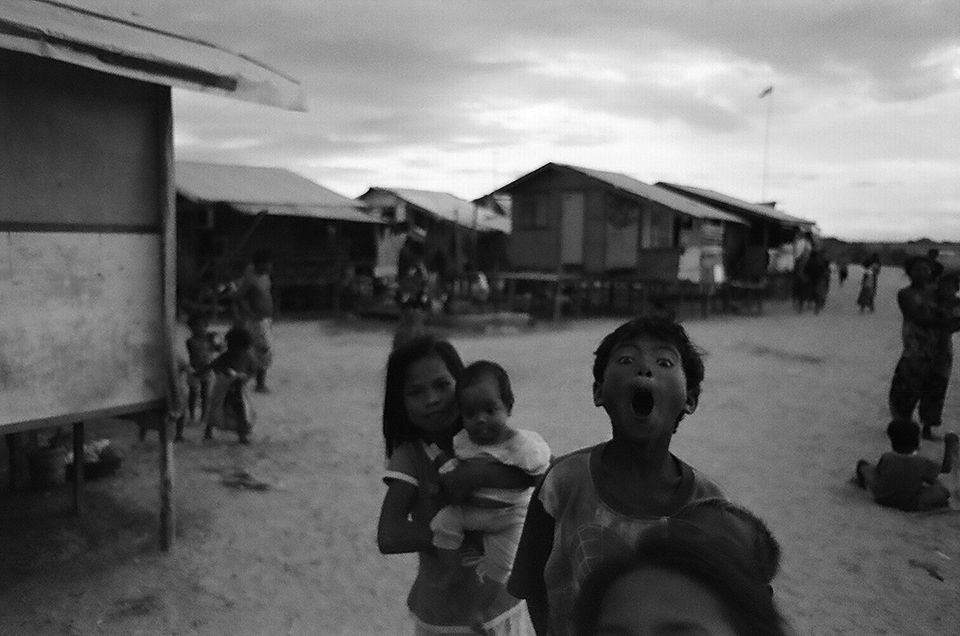 Children at play.
Driven out
Threat of relocation looms over the settlement if the family who owns the land decides to use it.
They will have no choice but to leave and find another place to live. Though deprived of modern means of communication, but they still managed to reconnect by word of mouth to relatives and friends back home, and now this settlement has accumulated a total of 157 families.
"We don't want to be part of the war happening in our own land. And aside from that, there are people who wanted us to get out because they said they are building private sites for influential people for their own business. ..That is the reason why we came here. In Luzon, there are no wars," Datu said.
He explained that they had been harassed by rich private individuals who had a stake in their fishing village. They became defenseless casualties of the savage conflicts fought on their land. From the seas, he added, they also had adversaries: pirates would take their catch, and even robbed them of their life-giving boat.
"We are peace-loving people. We do not want wars," said Datu. "All we want is to find decent living for our families and live normal lives like anyone else."
Asked if they want to return to their old village, Datu nodded. "[But] I already like it here because it's peaceful." He explained that while it is hard to get by every day selling fish, the families also receive assistance from the government's conditional cash transfer program.
"If they will relocate us, what we are asking is that they relocate us to a place similar to this, near a body of water so that we can still teach our children to swim and preserve our culture. We want to pass these skills to them so that what we are, how we are and who we are will not vanish," he said.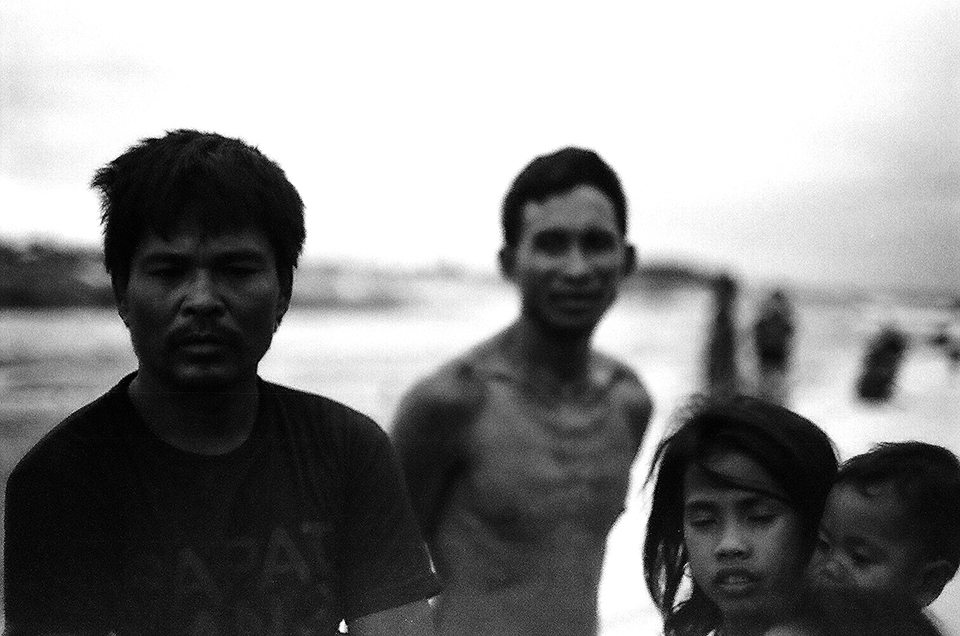 Village leader Guzman Datu says their new home is peaceful. 'In Luzon, there are no wars.'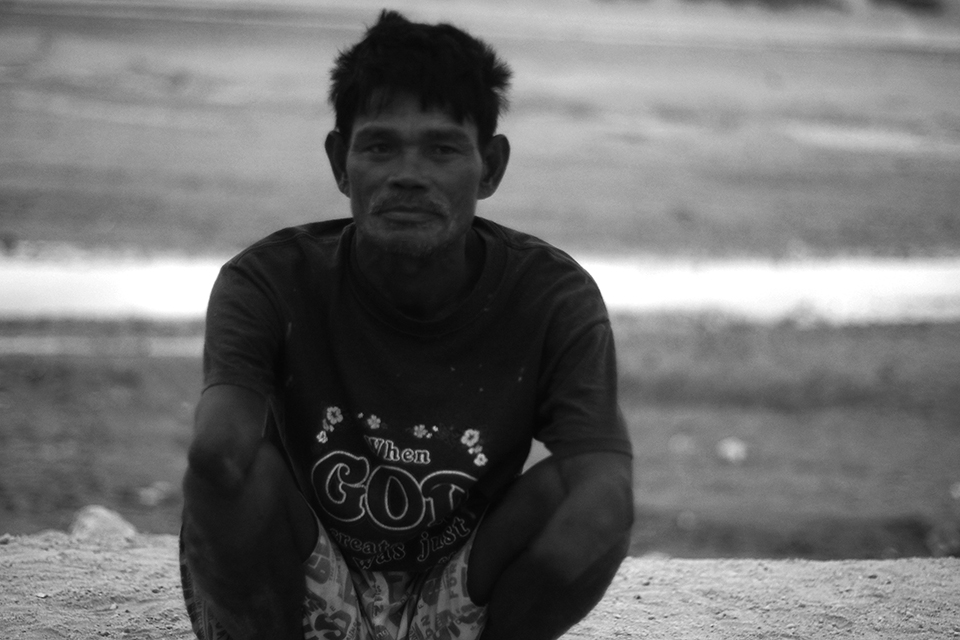 One of the villagers had his arms amputated after being attacked by pirates in Zamboanga.
'Beggars'
When I asked about the difference between Badjao and Sama Dilaut, the settlers said that they no longer want to be called Badjao because to many it brings a connotation of being scavengers and beggars. They don't want to be called Badjao; they want to be called Sama. They are also Muslim, said Datu.
He enlightened me further by explaining the classifications within the group he is part of:
1. Sama Dilaut – those who have homes on land, but when the need arises they go to the seas for their food. Guzman Datu belongs to this group.
2. Palau – those who sleep in their boats with improvised coverings. Their source of livelihood is fishing.
3. Badjao – those whose main craft is swimming to the sea floor to find South Sea pearls, which they have become famous for.
In Datu's village, there are many children and teenagers. Their "school" is actually a small, covered bamboo frame, not enough for all the children who live there. A bamboo post stands tall beside the structure. From it a fish-shaped piece of cloth waves, serving as a reminder and marker that this is the school.
The school is the first structure that welcomes visitors entering the site. A few houses away is a manual water pump (poso) donated by some Koreans living in Angeles City. The generous donors have promised them two more pumps.
Guzman Datu's dreams for his people are simple: peace, a place to live, and a future for the children. "I hope they will consider us ordinary citizens here in Pampanga," he said. "We want our children to enter a public school because we also want them to have some better future. Even though we came from Zamboanga, we are no different from you. We are also Filipinos."
Villagers get water from a pump donated by generous Koreans in Angeles City.
New arrivals from Zamboanga.
—BM/KG, GMA News