Filtered By: Topstories
News
DEATH TOLL, 38
'Tragic human error' caused Greece's worst train crash — PM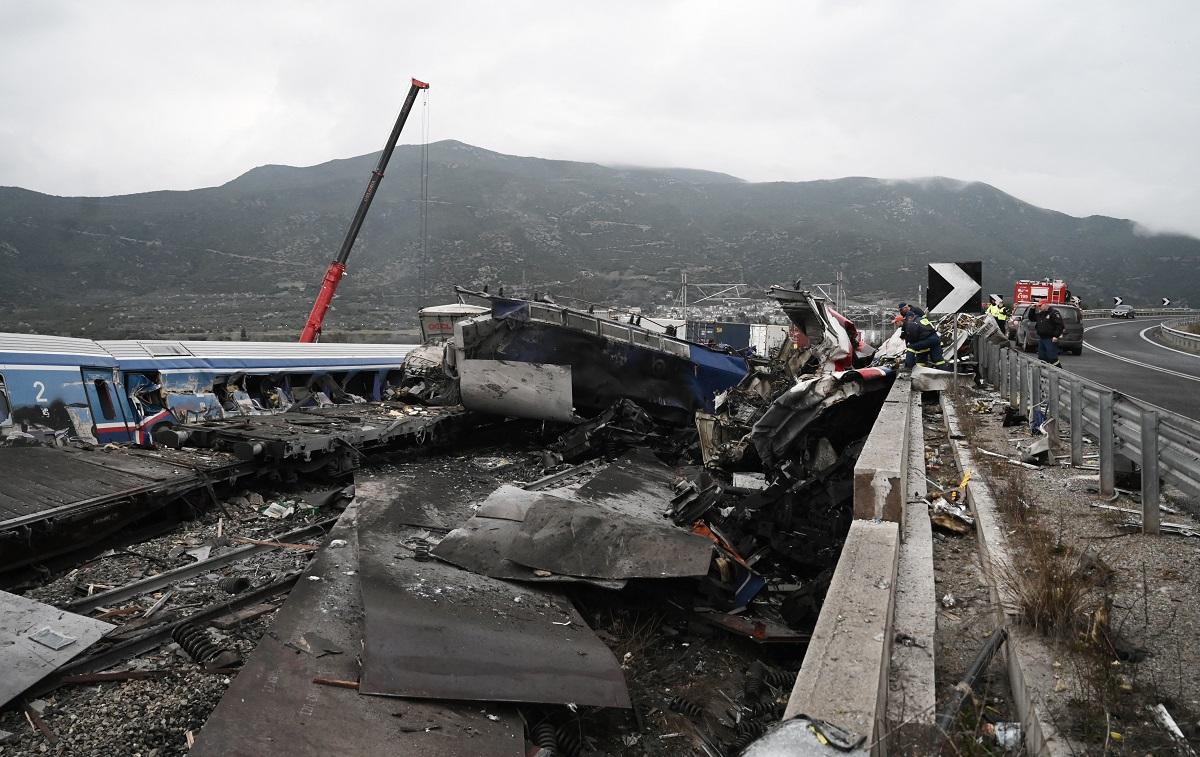 LARISSA, Greece - Greek Prime Minister Kyriakos Mitsotakis said Wednesday that a "tragic human error" was probably responsible for a train collision that left at least 38 dead in the country's worst rail tragedy.
Two carriages were crushed and a third engulfed in fire when a passenger train and a freight train collided late Tuesday near the central city of Larissa, on a route plagued by years of safety warnings.
The fire department added that 57 people were still hospitalized, six of them in intensive care, while several were missing.
"Everything shows that the drama was, sadly, mainly due to a tragic human error," Mitsotakis said in a televised address.
He called it a "terrible train accident without precedent" in Greece that would be "fully" investigated.
"I've never seen anything like this in my entire life," said one rescue worker, emerging from the wreckage. "It's tragic. Five hours later, we are finding bodies."
The accident left a tangled mess of metal and shattered glass in a field.
In some cases, passengers are being identified from body parts, volunteer fireman Vassilis Iliopoulos told Skai TV, warning that the death toll would rise.
Seventeen biological samples have been collected from remains, and from 23 relatives seeking a match, the police said.
The passenger train, carrying more than 350 people, had been travelling from Athens to the northern city of Thessaloniki.
"It was the train of terror," Pavlos Aslanidis, whose son is missing along with a friend, told reporters.
Greece's transport minister submitted his resignation just hours after the accident.
"When something so tragic happens, we cannot continue as if nothing had happened," Kostas Karamanlis said in a public statement.
Protests were held Wednesday evening at the Thessaloniki rail station, the city of Larissa and outside the Athens offices of the railway's Italian-owned operating company, Hellenic Train.
In Athens, riot police fired tear gas at protesters throwing rocks at the offices of Hellenic Train.
The company said it was working closely with authorities and has offered "financial support" to the passengers.
Years of safety concerns
The 59-year-old station master of Larissa was arrested several hours after the accident and charged with negligent homicide. He will appear before a prosecutor on Thursday.
Government spokesman Yiannis Economou said the two trains had been running on the same track for "several kilometers".
But rail union members said the safety shortcomings on the Athens-Thessaloniki railway line had been known for years.
In an open letter in February, train staff said track safety systems were incomplete and poorly maintained.
A safety supervisor had resigned last year, warning that infrastructure upgrades pending since 2016 were incomplete and that train speeds of up to 200 kilometers (124 miles) an hour were unsafe.
Five years after Greek rail operator Trainose was sold to Ferrovie Dello Stato Italiane and became Hellenic Train, safety systems are still not fully automated.
Greece's 2,200-kilometer (1,370-mile) railway infrastructure is overseen by state company OSE.
Last month, the European Commission referred Greece to court for failing to sign and publish an agreement with OSE required under a 2012 directive.
The president of the train drivers' union, Kostas Genidounias, told AFP that the accident "would have been avoided if the safety systems were working".
'Complete panic'
The train was mostly carrying students returning to Thessaloniki after a long holiday weekend.
"It was a nightmare... I'm still shaking," 22-year-old passenger Angelos told AFP.
"Fortunately we were in the penultimate car and we got out alive. There was a fire in the first cars and complete panic.
"I was stained with blood from other people who were injured near me," another passenger, Lazos, told the newspaper Proto Thema.
Some 150 firefighters and 40 ambulances were mobilized for the response, according to Greek emergency services.
Neighboring Albania, Italy, Serbia and Turkey were among states to send condolences, as did China, the United States, France, Russia, Ukraine, Germany, and the Vatican.
Nicosia said two Cypriots were among the missing.
'Windows exploded'
On the local media site Onlarissa, a young woman said that the train "was stopped for a few minutes when we heard a deafening noise".
Another passenger told Skai TV that "the windows suddenly exploded. People were screaming."
"Fortunately, we were able to open the doors and escape fairly quickly. In other wagons, they did not manage to get out, and one wagon even caught fire," he added.
Authorities have declared three days of national mourning. -- Agence France-Presse