Filtered By: Topstories
News
Flash floods kill at least 10 in Turkish quake zone —media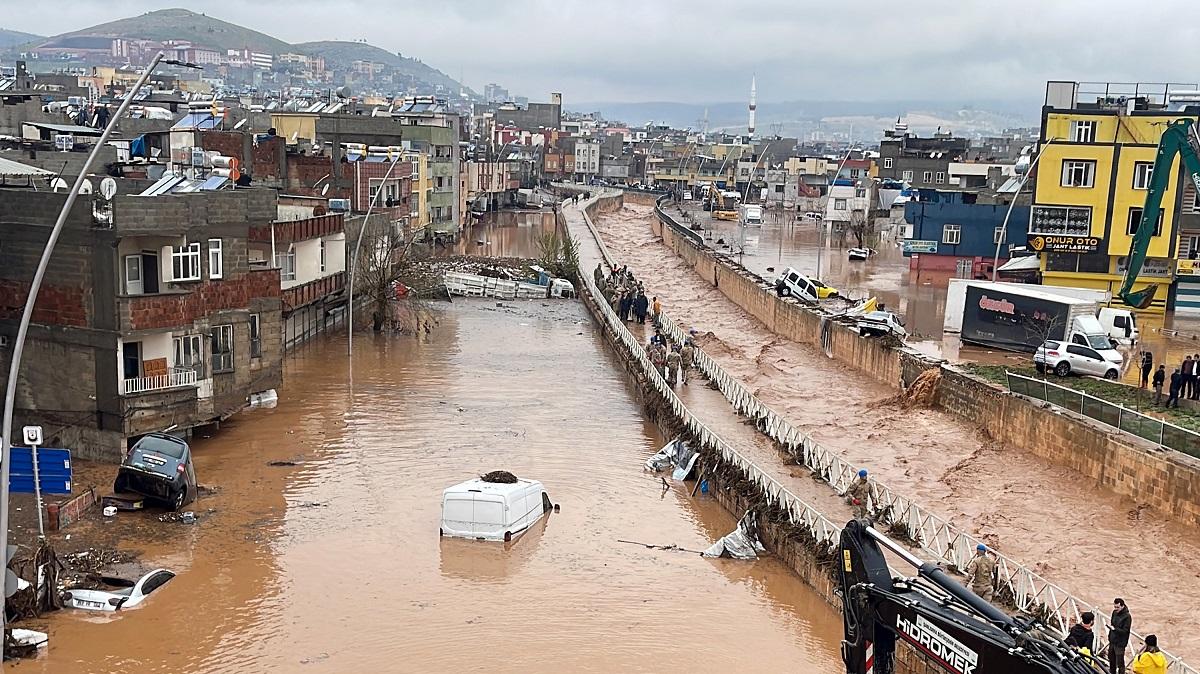 ISTANBUL — Flash floods killed at least 10 people living in tents and container housing set up across Turkey's quake-hit southeast on Wednesday, according to media reports.
Several more people were swept away by the rushing water, which turned streets into muddy rivers in areas hit by last month's 7.8-magnitude quake.
More than 48,000 people died in Turkey and nearly 6,000 in Syria in the February 6 disaster, the region's deadliest in modern times.
Hundreds of thousands of Turkish quake survivors have been moved into tents and container homes across the disaster region, which covers 11 provinces.
Torrential rains hit the region late on Tuesday and the weather service expects them to last until late Wednesday.
Turkish media said the floods killed nine people in Sanliurfa, about 50 kilometers north of the Syrian border.
One person also died in nearby Adiyaman.
Three people remain unaccounted for in Adiyaman and two in Sanliurfa, the reports said.
Images showed the waters sweeping away cars and flooding temporary housing set up for earthquake victims.
The Sanliurfa governor's office said the flooding also reached the ground floor of one of the region's main hospitals. — Agence France-Presse