Filtered By: Topstories
News
US soldier Travis King in US custody after North Korea expels him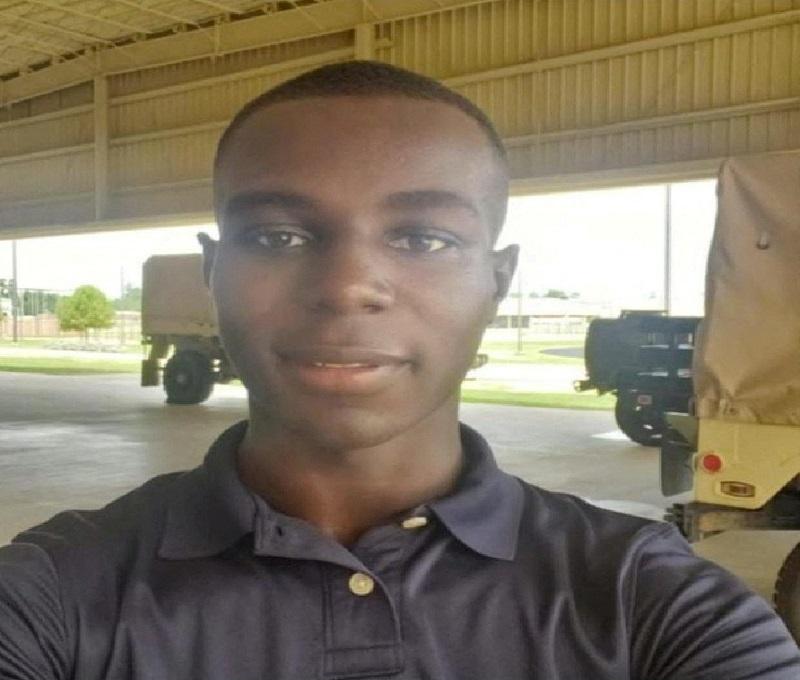 WASHINGTON/SEOUL - Private Travis King, the US soldier who ran into North Korea in July, is in US custody and heading home after being expelled by North Korea into China, the United States said on Wednesday.
While details about King's transfer remained scarce, the positive resolution of the case was a rare example diplomatic cooperation between the United States, North Korea and China.
King, 23, made a sudden dash into North Korea from the South on July 18 while on a civilian tour of the Joint Security Area on the heavily fortified border between the neighbors and was immediately taken into North Korean custody.
The incident triggered heated discussions inside the U.S. government, but Washington declined to declare him a prisoner of war. For its part, North Korea appears to have treated his case as one of illegal immigration.
North Korea's KCNA state news agency said King had been expelled after admitting to entering North Korea illegally as he was "disillusioned about unequal U.S. society."
North Korea's decision, published by KCNA, detailed the final results of an investigation into King's border crossing. Last month, it reported interim findings that he wanted refuge in North Korea or elsewhere because of maltreatment and racial discrimination within the U.S. army.
"King confessed that he illegally intruded into the territory of the DPRK as he harbored ill feeling against inhuman maltreatment and racial discrimination within the U.S. army and was disillusioned about the unequal U.S. society," KCNA said.
DPRK refers to North's official name, the Democratic People's Republic of Korea.
Travis King in 'Good health'
U.S. officials, citing U.S. diplomatic representatives who saw King as he was departing China, told reporters he appeared to be in good health and spirits and was "very happy" to be on his way home. He was able to speak with his family after his release from North Korea.
His release followed months of intense diplomacy, the U.S. officials said, adding that no concessions were made to the North in exchange for King.
"This incident, to our minds, demonstrates that keeping lines of communication open even when ties are strained is a really important thing to do and can deliver results," one senior administration official said.
"We, again, standby ready for any further diplomacy (with North Korea) that might be possible."
The Swedish government retrieved King in North Korea and brought him over the border into China, where he was taken into U.S. custody, the U.S. officials said, expressing their gratitude to both Sweden and China.
There have been several attempts by U.S. soldiers stationed in South Korea to desert or defect to North Korea, but King's expulsion decision came relatively quickly. Others have spent years before being released from the reclusive country.
COULD FACE DISCIPLINE
Jonathan Franks, spokesperson for King's mother, Claudine Gates, said: "Ms. Gates will be forever grateful to the United States Army and all its interagency partners for a job well done."
King's uncle, Myron Gates, told ABC News in August that his nephew, who is Black, was experiencing racism during his military deployment, and that after he spent time in a South Korean jail, he did not sound like himself.
King, who joined the U.S. army in January 2021, faced two allegations of assault in South Korea. He pleaded guilty to one instance of assault and destroying public property for damaging a police car during a profanity-laced tirade against Koreans, according to court documents. He had been due to face more disciplinary measures when he arrived back in the United States.
King had finished serving military detention and had been transported by the U.S. military to the airport to return to his home unit in the United States. Instead, he left the airport and joined a tour of the border area, where he ran across despite attempts by South Korean and U.S. guards to stop him.
One U.S. official the military would consider what administrative actions King might face after he was evaluated, taken through a reintegration process and reunited with his family in the United States. The official declined to answer directly whether King would face a court martial. — Reuters