House honors Gilas Pilipinas for gallant FIBA World Cup campaign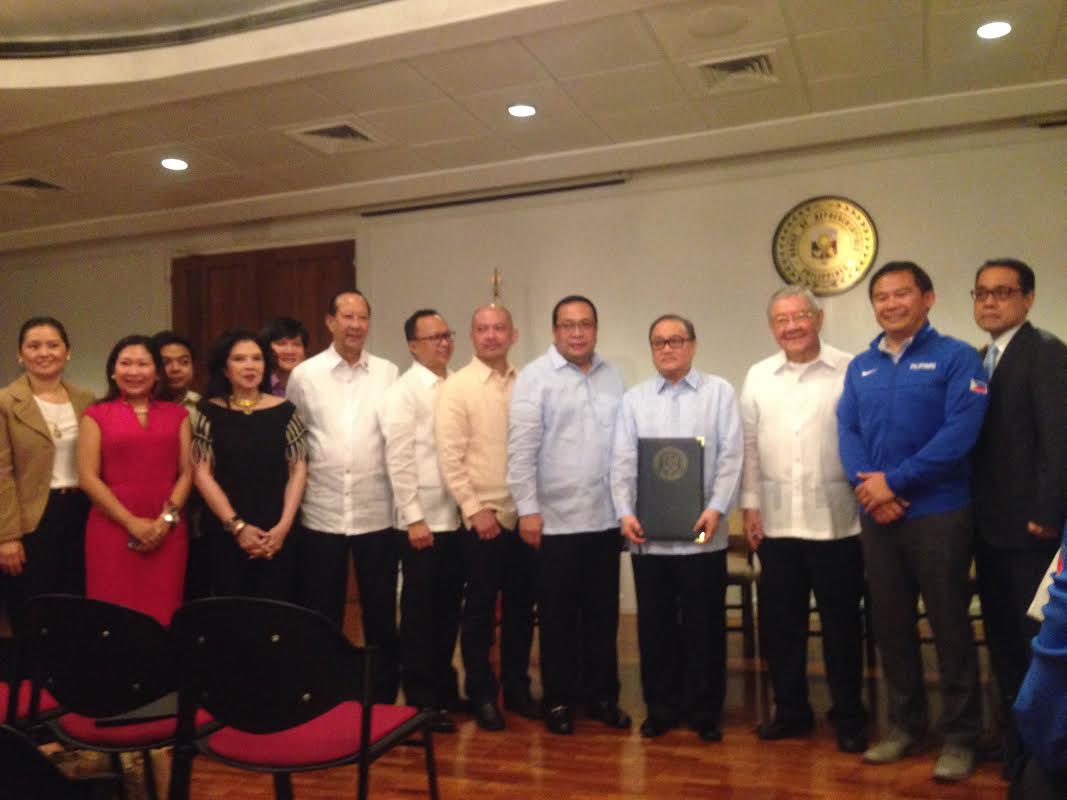 For an hour, the spotlight in the House of Representatives turned to Gilas Pilipinas as lawmakers lauded the team's impressive performance at the FIBA Basketball World Cup held earlier this month in Spain.
The national team led by captain Jimmy Alapag came in full force Thursday as they were presented copies of House Resolution 130, which commends officials and members of Gilas Pilipinas for their "gallant efforts and competitive spirit" in the recently-concluded international basketball competition.
Head coach Chot Reyes and business tycoon Manny V. Pangilinan, president of the Samahang Basketbol ng Pilipinas (SBP), also attended the event.
House Speaker Feliciano Belmonte Jr. said the commendation was the House's way of giving Gilas Pilipinas "a pat on the back" for putting up a good fight in the tournament despite being up against bigger teams.
"At the end of the day with a little luck and a little prayer, you could've beaten any of the teams that beat you. The [point] difference was so small that you could ascribe this to [them having] more experience. But you did win a game, the first we've won in 40 years," he told Gilas.
Belmonte also lauded Pangilinan for backing the national team, saying the businessman "almost babied [Gilas Pilipinas] with his attention and support."
Pangilinan's efforts were commended by the House through HR 129.
The businessman, popularly known by his initials "MVP," said the Philippine team's experience in the FIBA World cup proved "the Filipino can compete if we want to."
"In another context — with apologies to the ladies in the audience — it is not the size that matters, it's the performance," Pangilinan quipped.
Gilas suffered four straight losses to Puerto Rico, Lithuania, Greece, and Argentina in the preliminary round of the FIBA World Cup before clinching a historic win against Senegal — the country's first win on the world basketball stage since the 1974 edition of the tournament.
The Philippine team is slated to compete next in the upcoming Asian Games in South Korea. — JST, GMA News