Filtered By: Cbb
Community Bulletin Board
Ateneo holds conference on peace and conflict resolution
The Ateneo de Manila University's European Studies Program and the Asia Europe Foundation University Alumni Network (ASEFUAN) will spearhead a conference titled "Conflict Transformation and Peaceful Settlement of Disputes in Asia and Europe." The conference will be held on July 31 to August 1 at the Leong Hall Auditorium of the Ateneo de Manila University's Katipunan Avenue campus.
The conference, which is organized in cooperation with the Institute for Strategic and Development Studies, Conflict Resolution Group Foundation, Inc., and the Ateneo Human Rights Center, "brings together Asian and European ASEFUAN members and select non-ASEFUAN participants working or studying in the field of peace."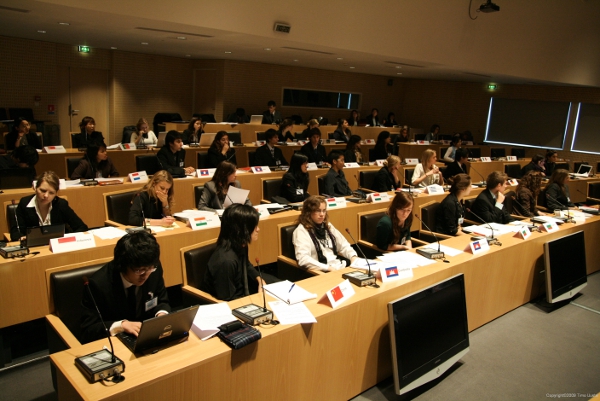 Aside from the conference proper, the event will be preceded by a Model Asia-Europe Meeting (ASEM), patterned after the processes of the ASEM dialogue. The Model ASEM, organised by the Ateneo European Studies Programme and the Association of European Studies Students (AEUSS), will be participated in by around 130 student-representatives from top universities in the Philippines. Asia-Europe Foundation
Some experts on the field of sustainable peace in Asia and Europe will give talks at the conference on issues security and geopolitics, religion, minority rights, international and community-based peace building, alternative dispute resolution, sustainable development and arts for conflict transformation. The speakers include Ambassador Karel Kovanda, Governor for the European Union, and Ambassador Rosario Manalo, Governor for the Philippines, ASEF Board of Governors. Other speakers are Dr. Clarita Carlos, Dr. Paul Wang, Dr. David Javier Garcia Cantalapiedra, Dr. Mika Aaltola, Ms. Hender Gercio, Prof. Amparita Sta. Maria, Atty. Raissa Jajurie, Prof. Moner Bajunaid, Prof. Miriam Coronel-Ferrer, Ms. Mia Corpus, Atty. Marlon Manuel, Ms. Sarah Queblatin, Prof. Nathalie Verceles, and Prof. Virginia Bonoan-Dandan.
Among the guests who will grace the occasion are: Mr. Lubomir Frebort, Chargé d' Affaires, Delegation of the European Union to the Philippines, Amb. Heikki Hannikainen of the Embassy of Finland and Mr. Norberto Gomez de Mr. Norberto Gomez De Liaño, Deputy Coordinator General, Spanish Agency for International Development Cooperation and Judge Marc Spitzkatz, Director, Rule of Law Programme Asia, Konrad Adenauer Foundation.
A workshop on conflict resolution for young leaders will also take place on the last day of the workshop. Aside from that, there will be a travelling photo exhibit at the Leong Hall roofdeck from July 30 - August 4 entitled Bahagian. This exhibit has been featured in Hungary and Romania. The launch will also include a musical performance by renowned Portuguese artists Dr. Jaime Reis and Ms. Joana Guerra. Press release from Ateneo De Manila University