Filtered By: Cbb
Community Bulletin Board
Barangay Kasiglahan in Montalban, Rizal receives new playground
To provide children a fitting venue for play, Play Pilipinas and Johnson & Johnson Philippines, in partnership with the Department of Education, on May 28 turned over a new playground called "Palarujuan" to the relocated community of Barangay Kasiglahan, Montalban, Rizal. As a key initiative of the recently launched Di Lang Laro ang Laro advocacy campaign, children in this community now have a fun and safe place to play.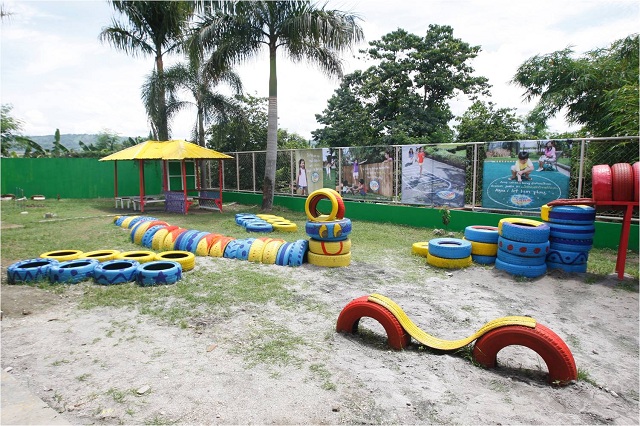 The turnover ceremony followed the completion and painting of the playground by Play Pilipinas, volunteer employees from Johnson & Johnson Philippines, J&J partner agencies Universal McCann Philippines, BBDO Guerrero I Proximity Philippines and Ogilvy Public Relations Manila, and the Barangay Kasiglahan community on May 21.
"When we first met with the community, it was clear to us that the children in Barangay Kasiglahan needed a place where they can play and be physically active. Together with our partners in Di Lang Laro ang Laro, we hope that through projects like this, we will encourage more parents to rediscover the power of play," explained Sigrid Perez, Play Pilipinas executive director, who, with colleague Manuel Argel, spearheaded the development of Palarujuan.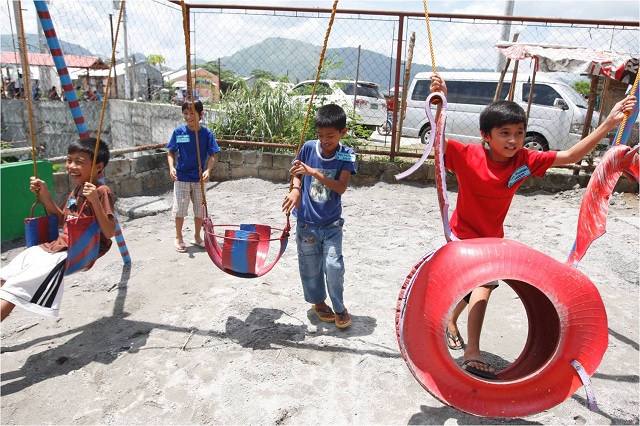 "For us at Johnson and Johnson Philippines, encouraging the young children who are the end users of many of our products to engage in active play is important, particularly in this age of choice where for many the tendency is to be hooked to screens and forego activity. Through our active participation in the Di Lang Laro ang Laro advocacy with DepEd and Play Pilipinas, we are working to create wider awareness that active play stimulates holistic development in children," said Sean Zantua, HR and CSR director of Johnson & Johnson Philippines. "
"Through Di Lang Laro ang Laro, we are not only giving our children the opportunity to play, but are also informing parents about the many benefits of play," adds Tonisto Umali, DepEd Assistant Secretary for Legal and Legislative Affairs. "We at the Department of Education believe that children, apart from being encouraged to be physically active, also learn values and skills through play."
Playgrounds like Palarujuan not only encourage children to be physically active but boost mental activity.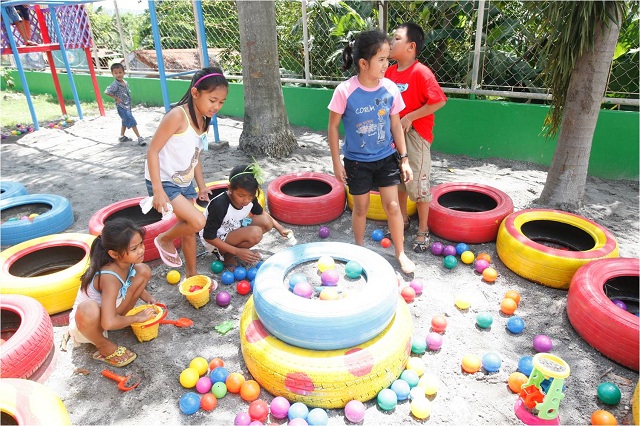 Play Pilipinas ensured that the playground's design allowed children to learn different skills and values from the different play installations made from found and repurposed materials: "We wanted to provide a space that not only allowed free play but developed an understanding in children of different values and skills," explains Perez.
"Since we launched the advocacy in February, we have taken it upon ourselves to be ambassadors of play," adds Kris Llanes, campaign lead. "Turning over this playground, Palarujuan, today is part of our commitment to the advocacy."