Filtered By: Cbb
Community Bulletin Board
Outstanding alumni honored, new officials elected in Upsilon Congress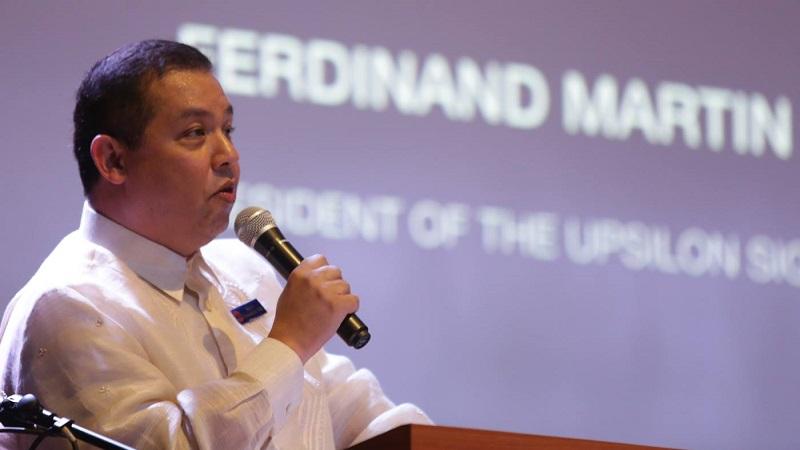 The Upsilon Sigma Phi of the University of the Philippines in late February honored 11 of its alumni with the Upsilonian, Noble and Outstanding or UNO awards.
This year's UNO awardees are community development guru Nestor M. Pestelos, a political detainee during Martial Law; and retired General Gregorio Pio Catapang, former AFP chief of staff; retired Colonel Nereo C. Andolong, past Philippine Olympic Committee Chairman and PCSO General Manager; US based physicians, Dr. Emmanuel A. Lat and Dr. William E. Romero, both past Presidents of the UP Medical Alumni Society of America; entrepreneur Ray A. Orozco; former Unilever executive Jose "Pong" Ejercito; More Power President Roel Castro; the late former DBP chairman Ramoncito Z. Abad; the late news anchor Angelo Y. Castro Jr.; and the late Capiz Representative Gerardo A. Roxas Jr.
The awarding ceremonies were conducted online during the biennial Upsilon Congress, which itself was conducted via Zoom due to health protocols amid the COVID-19 pandemic.
The Upsilon Congress ushered in the new leadership in in the USP Alumni Association of House Majority Leader Martin Romualdez as chairman and Unilever Philippines executive Ed Sunico as president.
The other new officials are Myki Cantero, vice president; Bong Uichangco, treasurer; and Atty. Eric Pilapil, corporate secretary.
Members of the new Board of Directors and Trustees include Dr. Bill Romero, Ricky Marcelo, Roel Castro, Bong Manlulu, Lewis Yu, Dr. Alan Austriaco, Gari Tiongco, Dennis Gelacio, Atty. Jorenz Tañada, Jon Javier, Atty. Poli Policarpio 2000, Atty. Jeff Coronel, and Alaine Gonzales.
The Upsilon Sigma Phi is recognized as the oldest Greek-letter society in Asia and is based solely in the State University's primary campuses, UP Diliman/UP Manila and UP Los Banos.
It celebrated its centennial in 2018.
From Upsilon Sigma Phi Alumni Association press release