Community Bulletin Board
BRAND TALK
Jollibee Group boosts 'Project Karinderya' with push on Food Safety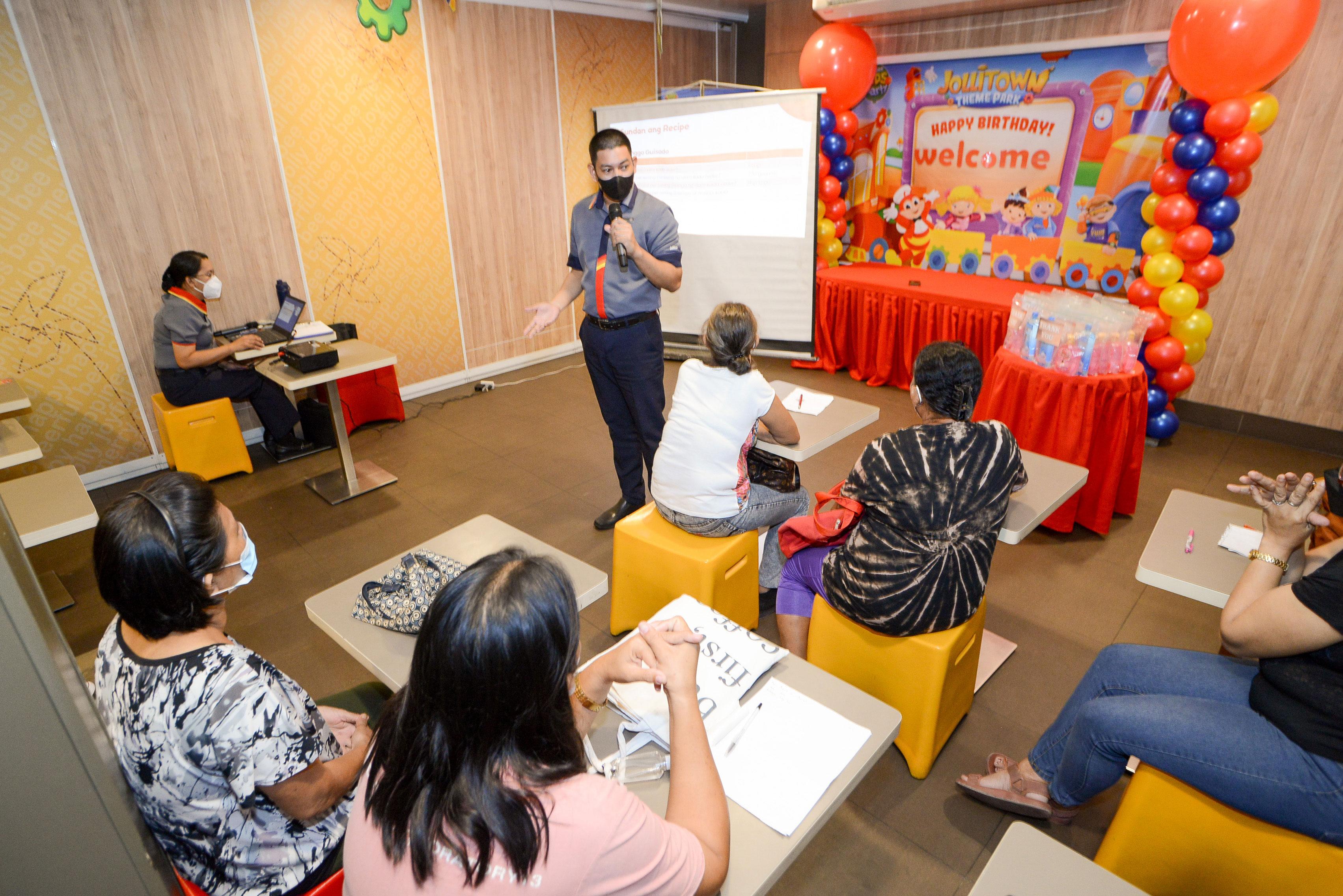 MANILA, Philippines – Jollibee Group continues to assist karinderyas (local eateries) to help them sustain their businesses and ensure safer and better food service operations. Through its restaurant teams, Global Quality Management Unit, and Jollibee Group Foundation (JGF), Jollibee Group shared best practices on Food Safety to almost 70 local eatery owners from Metro Manila, Bulacan, Cavite, and Rizal who were part of Project Karinderya. The activity sought to spread and increase awareness of the importance of safe and clean food, with an emphasis on proper handwashing.
In mid-2020, JGF, Kasagana-Ka Development Center Inc. (KDCI), and Kabuhayan sa Ganap na Kasarinlan Credit and Savings Cooperative (KCoop) jointly launched Project Karinderya to help both local eateries and families survive the effects of the pandemic. Through Project Karinderya, the small eateries were given financial support and training to build their owners' skills so that they could sustain their businesses.
On top of this support, Project Karinderya also provided the communities' vulnerable families with meal subsidies for 30 days. These vouchers were used to purchase meals from participating karinderyas, ensuring that the karinderyas had regular customers while addressing hunger in their respective communities.
"When we launched Project Karinderya in 2020, we leveraged on Jollibee Group's expertise on food management and shared with karinderya owners additional knowledge on food preparation, food safety, and customer service. With this activity, we want to assure our karinderya partners that we are still here to assist them not only so that they can sustain and grow their own businesses, but also so they can take part in our mission of spreading the joy of eating—this time, for their respective customers," said JGF Executive Director Gisela Tiongson.
After the workshop, Jollibee Group distributed handwashing implements and food safety reminders to reinforce the learnings of the day.
"We endeavor to consistently serve superior-tasting and safe food, an imperative as we continue to expand and dominate the Philippine market and accelerate growth of the Jollibee Group businesses globally," added Jollibee Group Global Quality Management Head Wally Mateo. "At Jollibee Group, strong values are just as important as business acumen and operations skills, and we have a strong track record of doing what's right. We are focused on creating a great company—one that makes a positive difference in people's lives."
Creating more food safety heroes
When Project Karinderya was launched at the height of the pandemic, small eateries were given financial support and training to build their owners' skills so that they could sustain their businesses.
Edna Pangan, 50, who has been operating a karinderya in Trece Martires, Cavite for 15 years now, was forced to stop her eatery in 2020 due to quarantine restrictions. But when restrictions were eased, she saw a window to re-open her eatery. During this time, she benefitted from the learnings she acquired from Project Karinderya.
Edna is already thinking of ways to apply the day's learnings to her business. She said, "Talagang dagdag kaalaman ito. Para sa mga mamimili sa amin, makakasiguro sila na malinis, maayos at masustansya at hindi lang basta masarap—may kalidad ang bibilhin nila sa amin (These are additional knowledge for us. Our customers will be assured that the food we serve are clean, nutritious, delicious, and high quality.)"
Sponsored by Jollibee Group.
Brand Talk partners with the advertisers of GMA Network to create content valuable to its audience.