Filtered By: Hashtag
Hashtag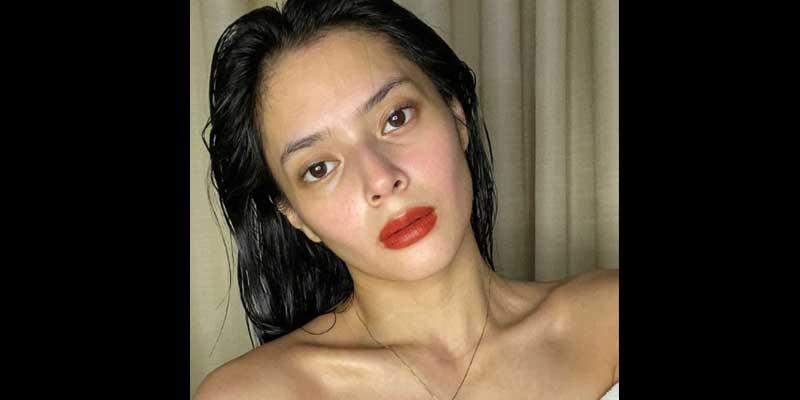 Bianca Umali trends on Twitter after being body-shamed for losing weight
Bianca Umali posted a photo on Instagram that showed she's lost some weight.
In our "beach-body" obsessed culture — and especially for people who find losing weight is difficult, and there are a lot of us — what Bianca has achieved is a good thing. And it is. Further below is an earlier Instagram post from Bianca showing how slim and svelte the Kapuso actress really is.
Unfortunately, a number of people left nasty comments on Bianca's Instagram post, saying she looked dry and old, and a host of other things best forgotten.
Thankfully, Twitter and Ruru Madrid are not having any of the hate. On Bianca's Instagram post, Ruru came in Bianca's defense.
"I don't know what's wrong with people right now," Ruru began. "Parang ang dami laging opinyon ng mga tao. Sa totoo lang mas masakit na kung sino pa yung mga kababayan o di kaya mga kalahi natin sila pa yung nagda-down sa atin. Sana wala ng ganun, sana sinusuportahan nalang natin ang isa't isa."
Even fellow Kapuso actress Kiray Celis isn't having any of that, as she left an enthusiastic comment on Bianca's Instagram post.
"Ang ganda mo!! Yun lang masasabi ko!!" Kiray exclaimed before slamming the haters with her straight-out honesty.
On Philippine Twitter Sunday afternoon, Bianca was among the trending topics with the majority of netizens calling out the haters and defending Bianca.
Many of them were grossed out by the hypocrisy, claiming to be for women empowerment and body positivity only to shame Bianca for losing weight.
I don't see any problem with her picture. It simply proves how gifted she is with her bone structure. Ganda kaya niya! no need for contour make up because it shows!
Bianca Umali is beautiful inside and out. ?? pic.twitter.com/NTpxk4CyGr

— ???? (@JPorques) July 26, 2020
Look at all these people body shaming & slut shaming Bianca Umali just because she lost weight.

Whatever her reason is for doing so, no one has the right to shame her for it or to 'make up stories' about her & her relationship.

Have some decency naman. pic.twitter.com/GFXdiLmAHL

— MJC ? (@banana_mjc) July 26, 2020
y'all keep shouting for women empowerment and body positivity yet sexualizing and dragging Bianca Umali down. sex can't make you dry, mga siz. pls do some research and LEAVE HER ALONE ANG BABABOY NIYO!!!!! pic.twitter.com/EMyLLSGMjj

— ???????????????? (@lyraragasa_) July 26, 2020
what's wrong in losing weight? and what's wrong in gaining weight? it doesn't mean that you're losing weight ay nasa toxic rs ka, or di ka inaalagaan ng tama. stop that mindset, y'all posting body postivity/women empowerment, but shaming bianca umali's recent post. grow up ppl

— ???? (@ayraja9) July 26, 2020
Bianca Umali may be a famous personality, but that doesn't give you the license to body- or slut-shame her just b/c you THINK you know everything about her.

Calling her derogatory names do not reflect poorly on her. On the contrary, they reflect on you, & reveal your character.

— Francis Baraan IV (@MrFrankBaraan) July 26, 2020
There is no problem with this photo of Bianca Umali. The problem is we are living in a fucking judgemental country. Hey ppl wake up its 2020. pic.twitter.com/cULd9P9TMZ

— _iamrenzy (@renzy_blntng) July 26, 2020
just noticed some gurls who always post abt 'Women Empowerment' on social media threw degrading words on bianca umali's new look, calling her laspag and tuyot. btch, the hypocrisy, ewww. kadiri kayo.

— istefff (@estefaneng) July 26, 2020
Wtf, when will pinoys learn how to mind their own fucking business? They're body shaming Bianca Umali now bc of her latest ig post saying she's "tuyot" or "gamit na gamit" like tf? Nasaan yung utak niyo?

— underoos (@ja_cando) July 25, 2020
People bashing fat people because they are fat. People bashing thin people because they are thin. Then cry on twitter saying they hate bullies when in fact they are bullies themselves. What a world we are living on. I feel sad for Bianca Umali.

— NaJeongMoSaJiMiDaChaeTzu #More&More (@dahlia257) July 26, 2020
how ironic that these people especially GIRLS posting about body positivity/women empowerment but still shaming bianca umali for losing some weight? mga sis keep up naman

— COVID PARAS #JunkTerrorLaw (@ajmirandilla_) July 26, 2020
Just maybe a gentle reminder that it's Bianca's body and not yours nor ours, so she's free to lose weight or gain weight as she pleases. — LA, GMA News