Filtered By: Hashtag
Hashtag
RC Cola trends anew as it drops another Kafkaesque ad, this time on friendship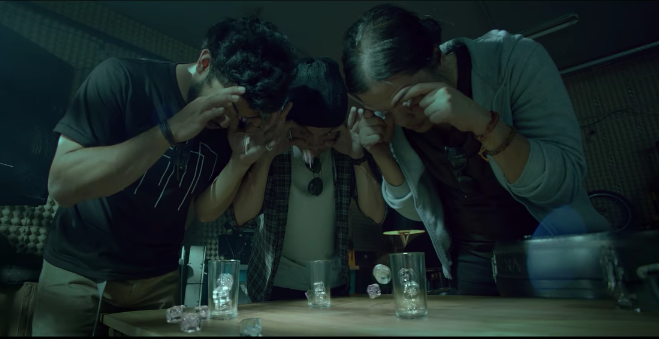 Have your friends ever saved you an existential crisis by telling you about their own deep, dark secrets?
Well, that sounds like RC Cola's latest commercial, which tells a story about a band whose vocalist quits, as she confesses to them that she isn't not who they all thought she was in all the past five years they've known each other.
"I can't do this anymore. I quit!" The lady vocalist says during rehearsal.
When her bandmates try to ask her what was wrong, she says she never really felt like "part of the group."
With things still unclear to her bandmates, the singer starts unscrewing her arm to reveal she actually had an RC bottle for a limb.
Instead of looking horrified and scared, the rest of the band calmly took off their shades to reveal that they had ice for eyes, which they "cried" out of their sockets and into a bunch of glasses onto the table.
One band member then pulled out the vocalist's bottle-arm and poured it into a glass.
The advertisement had the same Kafkaesque vibe as RC's earlier commercial about a mom who tells her son that she has been a bottle of cola all along.
The bizarre story likewise sent netizens cackling and fueled debates on social media about what the RC was going for when they conceptualized the ad.
On Facebook, the video already has nearly 80K engagements more than 5,000 comments. RC Cola is also among the trending topics in Philippine Twitter as of Monday evening. — Margaret Claire Layug/LA, GMA News