Filtered By: Hashtag
Hashtag
Internet sensation 'Kween' Yasmin Asistido unable to enter own virtual fan meet, goes viral instead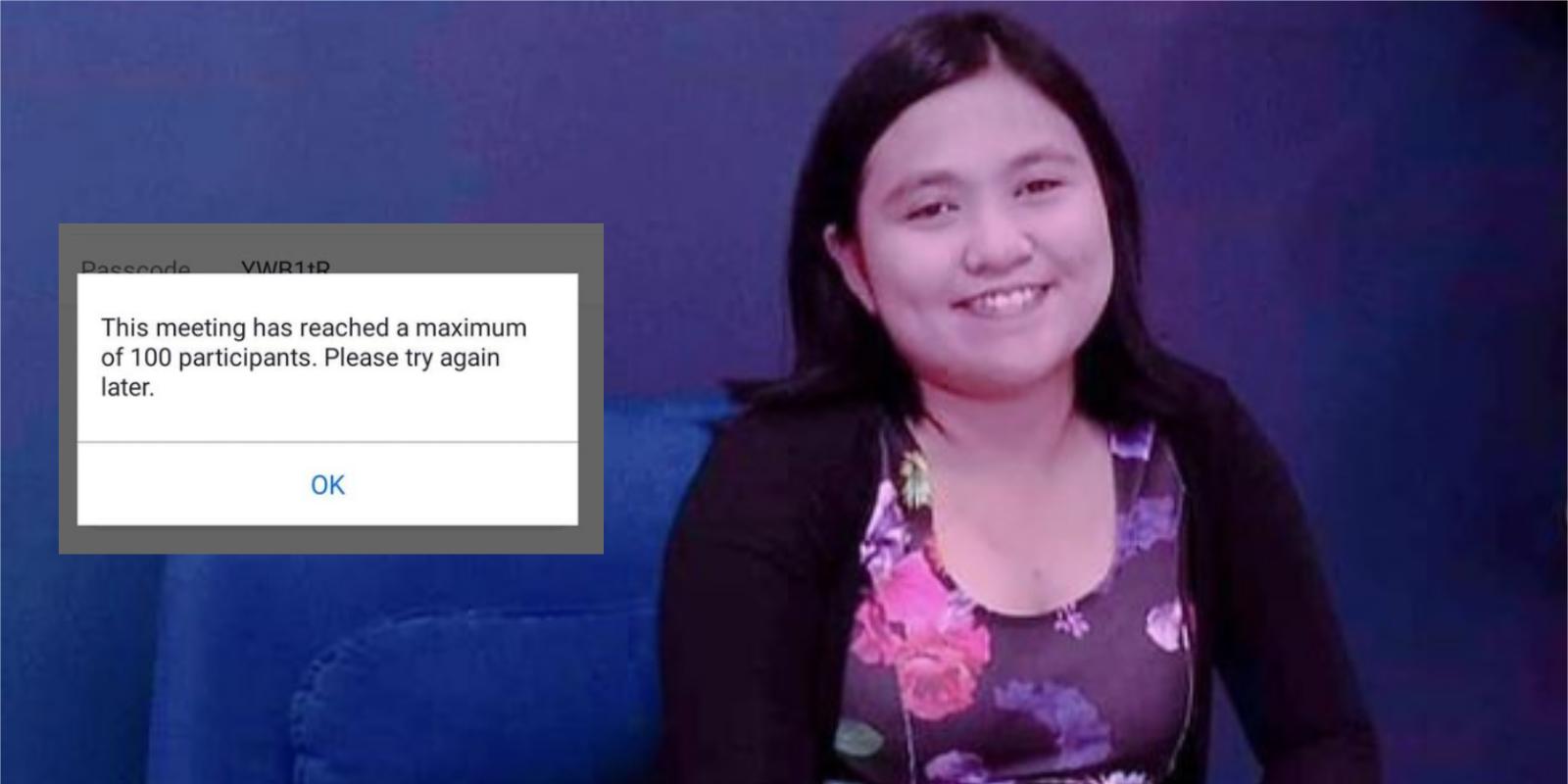 Internet sensation "Kween" Yasmin Asistido, couldn't enter her own virtual meet and greet, so she went to Facebook to inform her fans. Lo and behold, she turns viral after fans found the incident hilarious.
On Facebook, Saturday, Yasmin shared a screenshot of the Zoom meeting details, where a prompt said it "has reached a maximum of 100 participants."
"Sorry, gawa ako new Zoom link for meet and greet later. Yung host hindi po makapasok, pati po ako dahil puno na raw. 100 participants lang kasi available. Dapat pala una akong pumasok."
["Sorry, I'll make a new Zoom link for the meet and greet later. The host and I can't enter since it's already full. Only 100 participants are available. I should have entered first."]
As of writing, the post has 55,000 laughing reactions, 9,400 shares, and 4,300 comments from the netizens who can't help but laugh at the incident.
"Galit na galit ako kasi 'di ako makapasok, tapos ikaw din pala Kween 'di makapasok," a fan wrote. "Yung ikaw may pa-meet and greet, tapos hindi ka makapasok!" said another.
To make up for what happened, Yasmin shared a new Zoom link where she was able to join instantly.
According to Yasmin's Facebook post on Sunday, her meet and greet last Saturday was her first and is very grateful to her supporters who attended it.
Yasmin, now with 110,000 subscribers on YouTube and 250,900 likes on Facebook, rose to fame for her hilarious song covers, videos, and memes. — Franchesca Viernes/LA, GMA News