Filtered By: Lifestyle
Lifestyle
GUIDE: Understanding the role of Ramadan in Islamic faith
For the estimated 11 million Muslims in the Philippines, this holy month calls for
spiritual reflection through praying, fasting, and abstaining from sinful behavior
.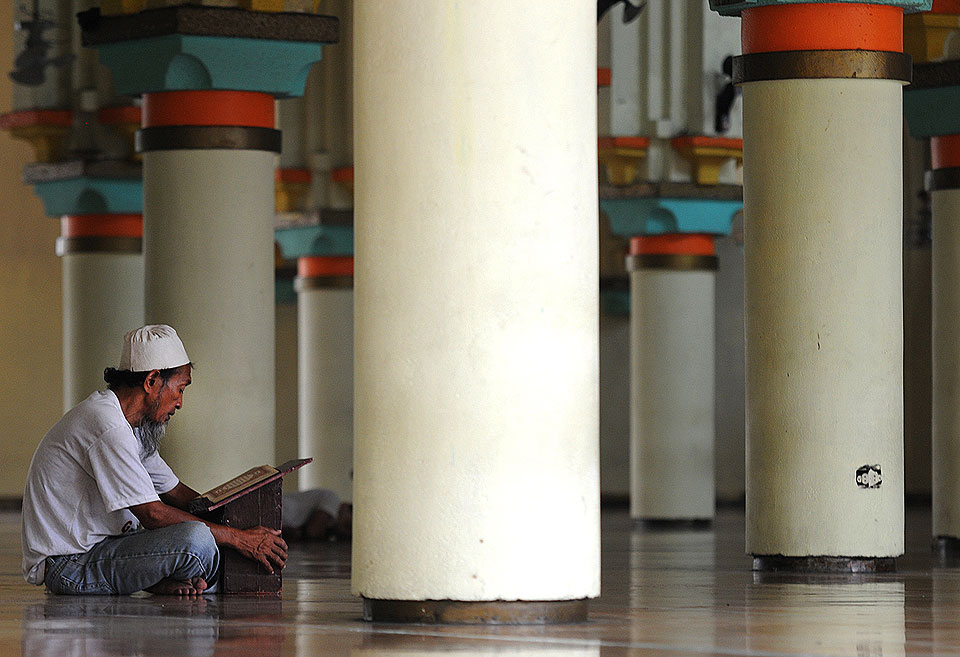 A man reads the Koran inside the Golden Mosque in Quiapo, Manila on Wednesday, June 17, 2015 in preparation for Ramadan. During this Islamic holy month, Muslims fast from dawn to sunset. Danny Pata
Ramadan: The ninth month of the Islamic calendar
As the Islamic calendar follows the lunar cycle, there is no fixed Ramadan month in the solar calendar. Rather, Muslims commence this holy month based on the sighting of the crescent moon or hilal.
Muslims believe that Ramadan is the time to get closer to Allah and ask forgiveness for their sins.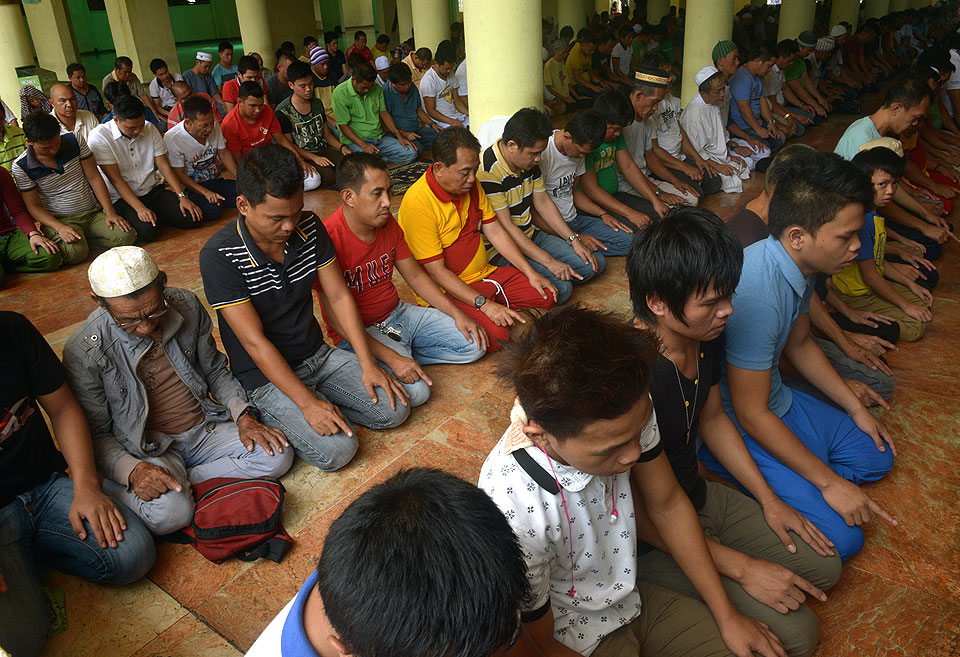 Filipino Muslims pray inside the Golden Mosque in Quiapo, Manila on Thursday, the first day of Islam's holy month of Ramadan. More than 1.5 billion Muslims around the world will observe the holy month which began June 18. AFP/Jay Directo
What do Muslims do during Ramadan?
The Five Pillars of Islam is at the very core of this belief. One of the pillars includes fasting, which is a requirement during Ramadan.
For the entire holy month, adult Muslims must fast from sunrise to sunset. Throughout the day, they must not eat or drink anything—including water.
Although they are not allowed to ingest anything throughout the day, Muslims are encouraged to carry on with their daily life. They still go to school or work and perform other daily activities during Ramadan. Fasting is their way to empathize with the less fortunate and reflect on their faith.
But there are people exempted from this rule: travelers, the elderly, those who are menstruating, going through pregnancy, and those who have an illness.
Fasting is not only limited to food and drinks. Muslims must also abstain from smoking, sex, using foul language, and other sinful behavior while fasting.
Ramadan is also a time for Muslims to observe other acts of worship such as the salat or the five daily prayers and zakat or almsgiving.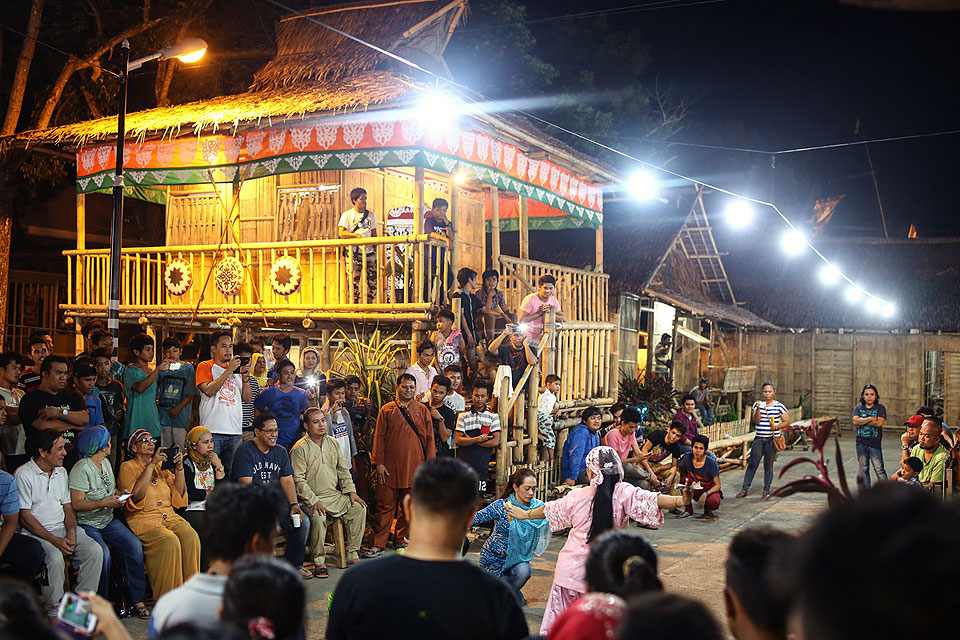 Members of the Tausug tribe of Sulu on Saturday night, June 20, perform the 'Panglay,' one of the attractions in the ARMM villages display where tribal replica houses and cultural activities of the Muslim region turn Ramadan nights into festive and colorful events in Cotabato City. Ferdinandh Cabrera
Eid al-Fitr
The end of a month-long fasting ends with Eid al-Fitr or the festival of breaking of the fast. It is also the first day of Shawwal or the tenth month of the Islamic calendar. Muslims greet each other with "Eid Mubarak" or "Happy Eid" on this day.
Republic Act No. 9177 declared
Eid al-Fitr in the Philippines as a national holiday
. It is a movable date which "may be determined in accordance with the Islamic calendar (Hijra) or the lunar calendar, or upon Islamic astronomical calculations, whichever is possible or convenient," according to gov.ph.
—KG, GMA News