Filtered By: Lifestyle
Lifestyle
Bebe Rexha: Music is about making people know they're not alone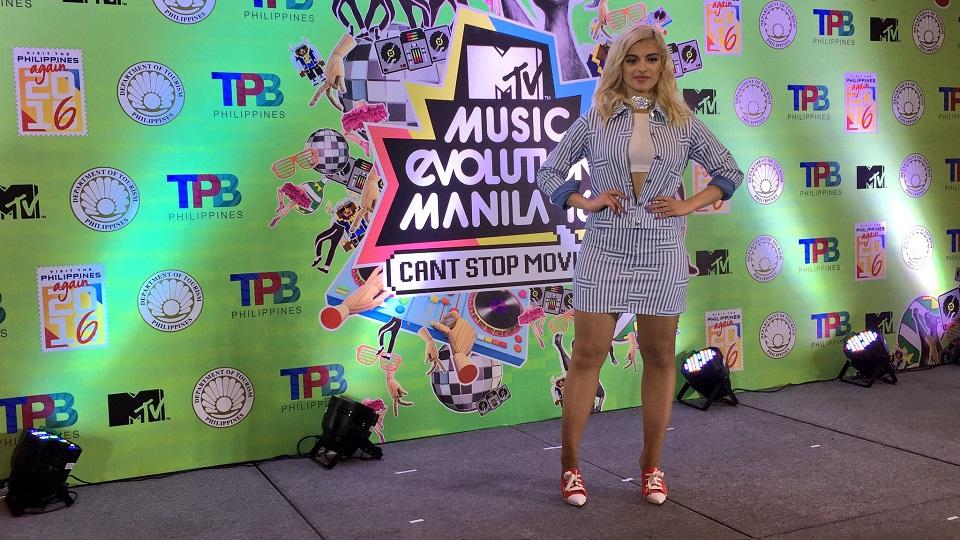 American singer Bebe Rexha at last week's MTV Music Evolution concert in Manila. Photo: Trisha Macas
A lot of things have happened since American singer-songwriter-producer Bleta Rexha penned "Monster Under My Bed" in 2012. It was intended to be part of her debut album, but its chorus became the hook for "The Monster," the hit song by Eminem and Rihanna in 2013.
"Before I wrote that song in America, I had $200 in my account. I was really broke. And my father was like, 'You have to get a job or you have to go back to school. You cannot live like this.' Nobody thought it would be a hit. But Eminem wanted the song immediately and he put it out, it was four times platinum and I definitely [wasn't] broke anymore," she said.
Bleta (the Albanian word for bumblebee), better known as Bebe (pronounced "BB") Rexha, was speaking to the press in Manila ahead of her MTV Music Evolution performance last June 24. It was her first time in the Philippines, and she just had to point out that she never thought that she would ever had the chance to visit this country.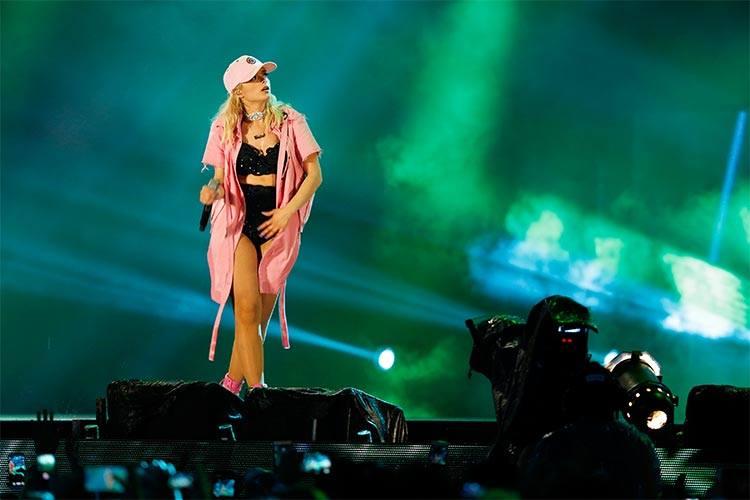 'I just try to write whatever I feel and write whatever inspires me, and it's always really coming from the heart,' Bebe said. Photo: Freddie Arquero
While Bebe has been writing songs since she was a teenager and has been producing for other artists for years, she has just started to come out of her shell as a solo artist. She just released the party anthem "No Broken Hearts," the first single from her debut studio album, last March.
In the middle of the press conference, Bebe sang its hook to explain a point about songwriting. She said she wrote the upbeat song crying while watching the MTV Video Music Awards. She had just got her heart broken. Writing, at the time, was her way to get rid of the pain.
Just a sidenote: Sans the fanfare, Bebe's voice is powerful on its own. And singing the song a cappella proved her point. Her voice stood out and highlighted what the song really means.
"That song really came from a sad place," she said.
"The best songs are the ones that mix happy sounds and sad lyrics, happy lyrics-sad sound. Dynamics," she added.
While most of the songs she has written have been successful, Bebe said that she has never tried to write hit songs.
"I've never tried to write a hit song. I just try to write whatever I feel and write whatever inspires me, and it's always really coming from the heart. May it be heartbreak or happiness, that's what I put into my songs," she said.
Bebe realized that more than a way of expressing herself, making music can also be a way to make people—wherever they are in the world—feel less lonely.
"I think that I'm learning how to take whatever I'm going through in my life—maybe happiness or a broken heart—and put it into music. I'm learning that music is more than just hit records and making a million dollars and being famous. It's about changing the world. And it's about making people know that they're not alone," she said.
"When I was younger, I looked to those records. So I hope to make songs that people or kids anywhere in the world—the Philippines, in Japan, in the United States—could listen to a song and feel that they are not alone. 'I am not the only one. Bebe feels this way, too.' I think that's what became my purpose in life,"
While saying she is grateful she can write and perform her own songs and also pen for other artists, Bebe admitted that she never aspired to be a songwriter. She just fell into it. The ultimate goal was to be a performing artist, and it took her more than just luck to achieve it.
But now, Bebe sees songwriting as an important key in finding an artist's identity—and in making it in the industry.
"I've always wanted to be an artist since I was very young, but I found out that the control and the power of artistry and music lies in the songwriting process because there's a lot of artists who just look pretty and go to the gym and they work out and they dress cool and they dance really cool but people don't know that the record labels are saying, 'Here, take this song and sing it. Now, you're going to be a pop star.' And I learned that if I could learn how to write these songs, then I will have the power and I could be as true as my music could be," she said. — BM, GMA News