Filtered By: Lifestyle
Lifestyle
Garapata and you: Dex Fernandez invites public collaboration at Art Fair PHL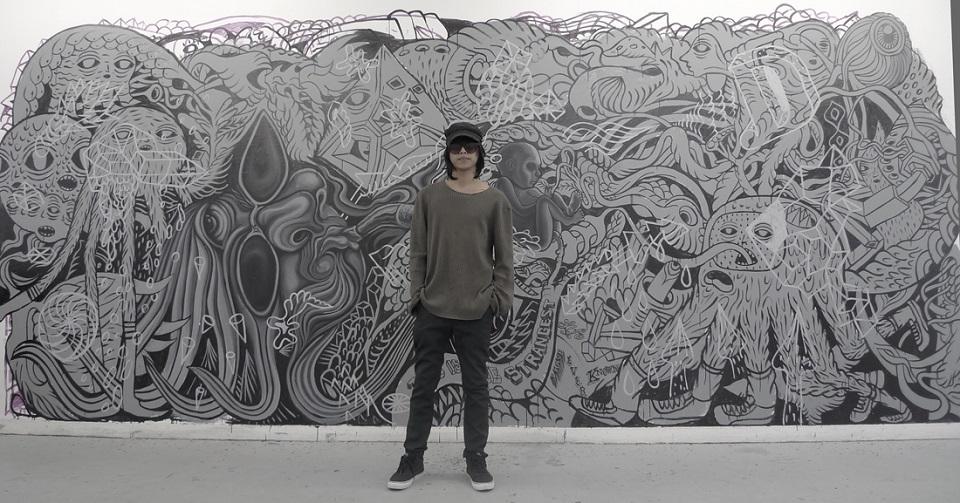 Artist Dex Fernandez and his work. Photos: Czyka Tumaliuan
Famous for spreading one of the most iconic graffiti characters across Manila—Garapata—award-winning interdisciplinary artist Dex Fernandez is mounting a special exhibit for Art Fair Philippines 2017. And he invites everyone to help him out.
One of the first Filipinos to elevate this supposedly low-brow form of expression to a more esteemed and respectable plane, Fernandez will continue to blur the often discriminating line between public and fine arts in the upcoming fair by allowing absolutely everyone and anyone to contribute to his exhibit.
Entitled "Hobo in Wanderland," Fernandez employs a hand-drawn animation technique to come up with a video depicting Garapata treading on a constantly changing candy-colored landscape illustrated by other people. Some are drawn by his friends, some are by strangers. There are also works by practicing artists, but most are not: anyone could join.
"I started around September last year. The first drawing was from a security guard at Escolta," the young artist said.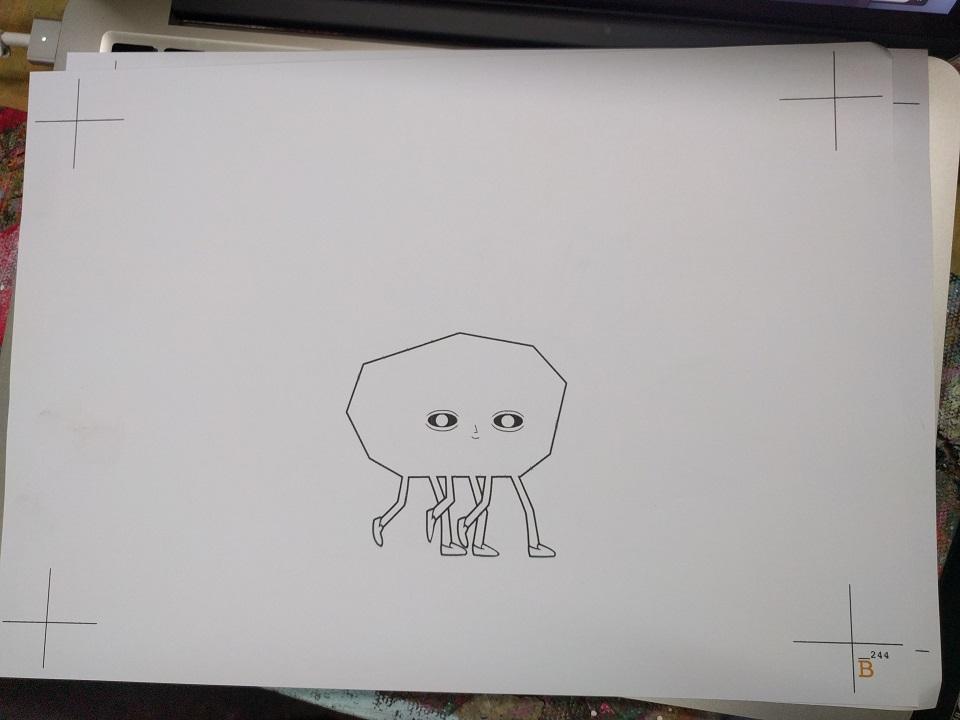 Modest and generous, Fernandez prepared 900 sheets of paper with Garapata variations at the bottom to serve as foundational frames for his work. He lets people draw on the sheets using coloring pens and sign their work after. He then numbers every finished illustration and uses Photoshop to mesh all the differing frames together to create a visual narrative where Garapata seems to be traveling in a chaotic kaleidoscope world.
"There's no rules. I have no list of places to go to. I just bring the materials all the time with me to document Garapata's journey," he said.
A confused but beautiful mix of digital and illustration, the video project is mostly handmade.
"I've been rebelling from the use of digital ever since it boomed. Only 10 percent of the video was done using computers," Fernandez confessed.
He'll display all the illustrations in the show, and bring more sheets so Art Fair visitors could also try it. At the end of Art Fair, he wishes to turn the project into a book.
"So far, I have 620 illustrations already from people," he said.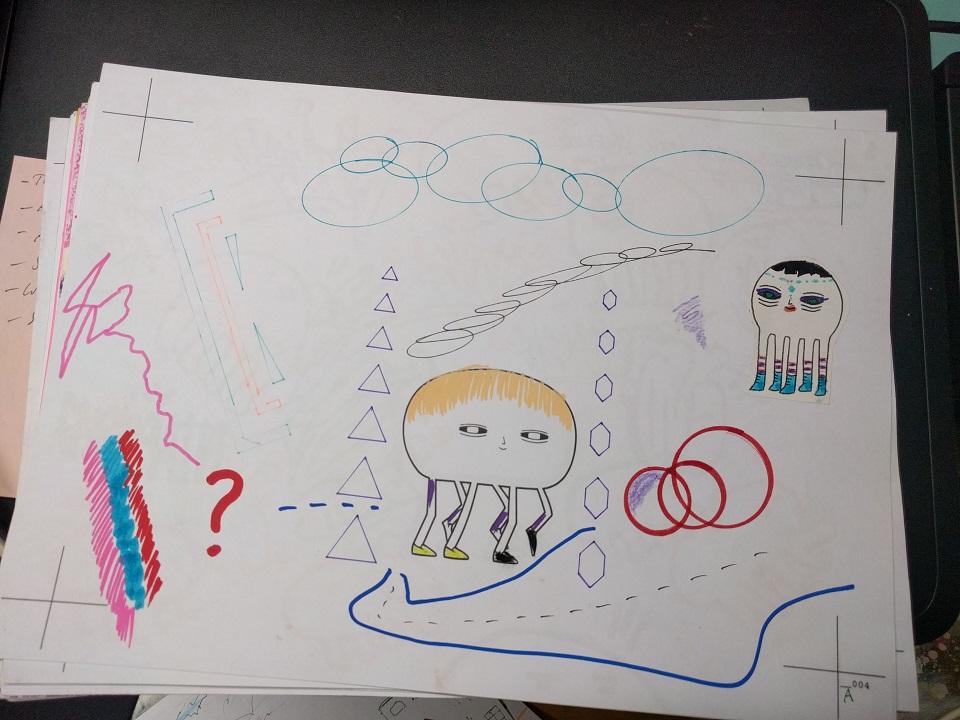 Unlike other artists who prefer working in solitude, Fernandez loves to collaborate and learn from other people.
"When I tell people that they're going to be part of an exhibit in Art Fair, hindi sila makapaniwala. It makes them excited, and this makes me happy," he said.
Known for his progressive methods, generosity and daring mindset, Fernandez is not scared to share his ideas and process even if there's a possibility that others might steal them.
"E di mangopya sila," he said. "Gusto ko nga lampasan nila 'yong ginagawa ko eh. I love that. What I don't like is when they copy tapos pangit. Kadiri sila!"
While his project is in the realm of participatory art, Fernandez admits that the work is still innately personal.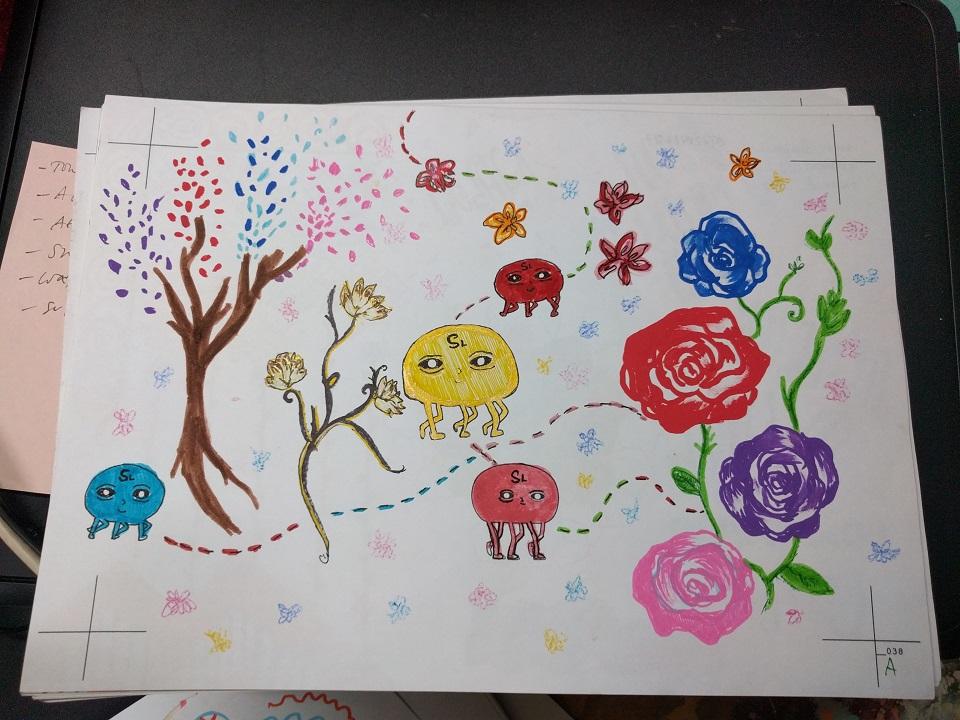 "Lahat naman ng art, personal. This is really about my journey," he said.
With hints of loneliness and frustration, he shares how he plans to leave his home, which is cramped, and quite chaotic.
"I want to leave this place. I need a new environment," he said.
Without revealing too much, the striking contrast between the eye-candy, pastel-filled visual properties of Fernandez's work and his burning desire to escape where he is now creates tension that invites deep empathy.
Dex Fernandez's collaborative video project will be at the 7th Floor of The Link on February 15 to 16, 2017. Anyone participate in the exhibit. — BM, GMA News
Art Fair Philippines 2017 is slated for February 16 to 19 at The Link Carpark, Ayala Center, Makati City.
For more information on Art Fair Philippines 2017, visit the website or follow the event's official Facebook, Twitter, and Instagram accounts.