Filtered By: Lifestyle
Lifestyle
#PINNED: 3 books by women to read while on quarantine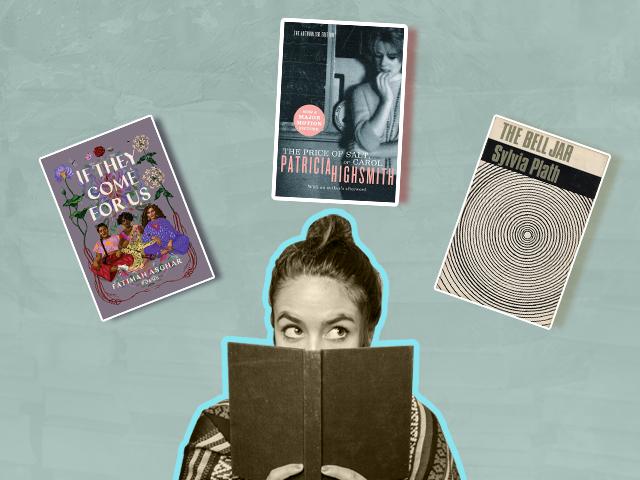 #Pinned makes it easier for young Filipinos to discover meaningful and enriching content and stories that will help them separate music from the noise, wheat from the chaff, and flowers from the weeds.
All our stories are written by young creatives who made it their life mission to know everything there is to know about how fellow young adults can make the most out of their limited down time every day, every week.
---
There are many ways to look at the COVID-19 crisis but one thing's for sure—we have all this extra time on our hands. Normally, we would suggest turning Netflix on and pretty much chill until quarantine is over but today we take a slightly different stance: why not read a book?
To celebrate Women's Month (that's already about to end but who knows what day is it today, really?), here are five books you can read on your downtime, brought to you by these amazing women.
The Bell Jar by Sylvia Plath
Follow Esther Greenwood as she navigates the 1950's society in America—a period when women are expected to be prude, and a time when nobody takes mental health seriously. Esther explores her own sexuality as she slowly sinks into depression, undergoes treatment that is still a taboo, and eventually—hopefully—recovers.
Sometimes, autobiographies can be boring. But when it is done well, like The Bell Jar, it gives the reader a unique view of the author's life. Sylvia Plath's only novel is a literary painting of her own struggle with mental issues, something a lot of us can still relate to even today. She took her life after The Bell Jar was published (then under a pseudonym). The novel was republished posthumously under her real name.
Luckily, this novel is in the public domain. You may download it here and select the format fit for your e-reader.
The Price of Salt by Patricia Highsmith
It's difficult to read The Price of Salt without imagining Cate Blanchett and Rooney Mara, stars of its film adaptation Carol. But the movie doesn't do the novel justice. The Price of Salt tells the story of Carol Aird and Therese Bellivet in 1940s New York where they couldn't, for obvious reasons, fall in love. It chronicles a messy divorce, a custody battle, and a really long road trip across the United States.
The Price of Salt is a fascinating read not only because of its setting, but also because of its take on such a personal, illicit affair. It bares Therese's soul to the reader—and so she is nothing more than a young woman, in love for the first time, and with someone everyone says she is not supposed to have. If that doesn't spell t-e-a-r-s, we don't know what will.
You may get the novel here.
If They Come for Us by Fatimah Asghar
The era of Instagram poets has come upon us, much to the delight of Gen Z readers who aren't used to reading more than 280 characters or less. But for those who can handle real poets, we suggest Fatimah Asghar's collection If They Come For Us. It successfully blends traditional themes to modern poetry forms… and most lines aren't just one word. (Sorry, not sorry.)
Fatimah Asghar's parents immigrated from India and Pakistan to the United States, where she was eventually born. Most of her work draws inspiration from the violent history of the Partition of India, which displaced millions of families; her ancestors included.
It is refreshing to see poetry that doesn't talk of cheesy romance and heartbreak. Instead, If They Come for Us talks about culture, history, and the very personal pain that stems from discrimination.
Get Fatimah Asghar's debut collection here.
These are indeed trying times. Being in isolation is not fun for a lot of us. Yet, one of the hallmarks of being human (and Filipino) is the ability to make something out of nothing. Even when stuck at home, we can make this world a better place. We can make better use of our time and allow good poetry and prose help us escape.
---
Princess Daquigan is a writer, poet, and digital strategist who aims to tell stories that serve the Filipino youth. She helps brands and the causes she believes in to reach the right people through creative, data-driven strategies. She keeps (most) of her poems on her blog, hoping for a book deal.