Filtered By: Lifestyle
Lifestyle
VICTORY OF MACTAN 500TH ANNIVERSARY
Metropolitan Theater set to open in April as part of quincentennial celebration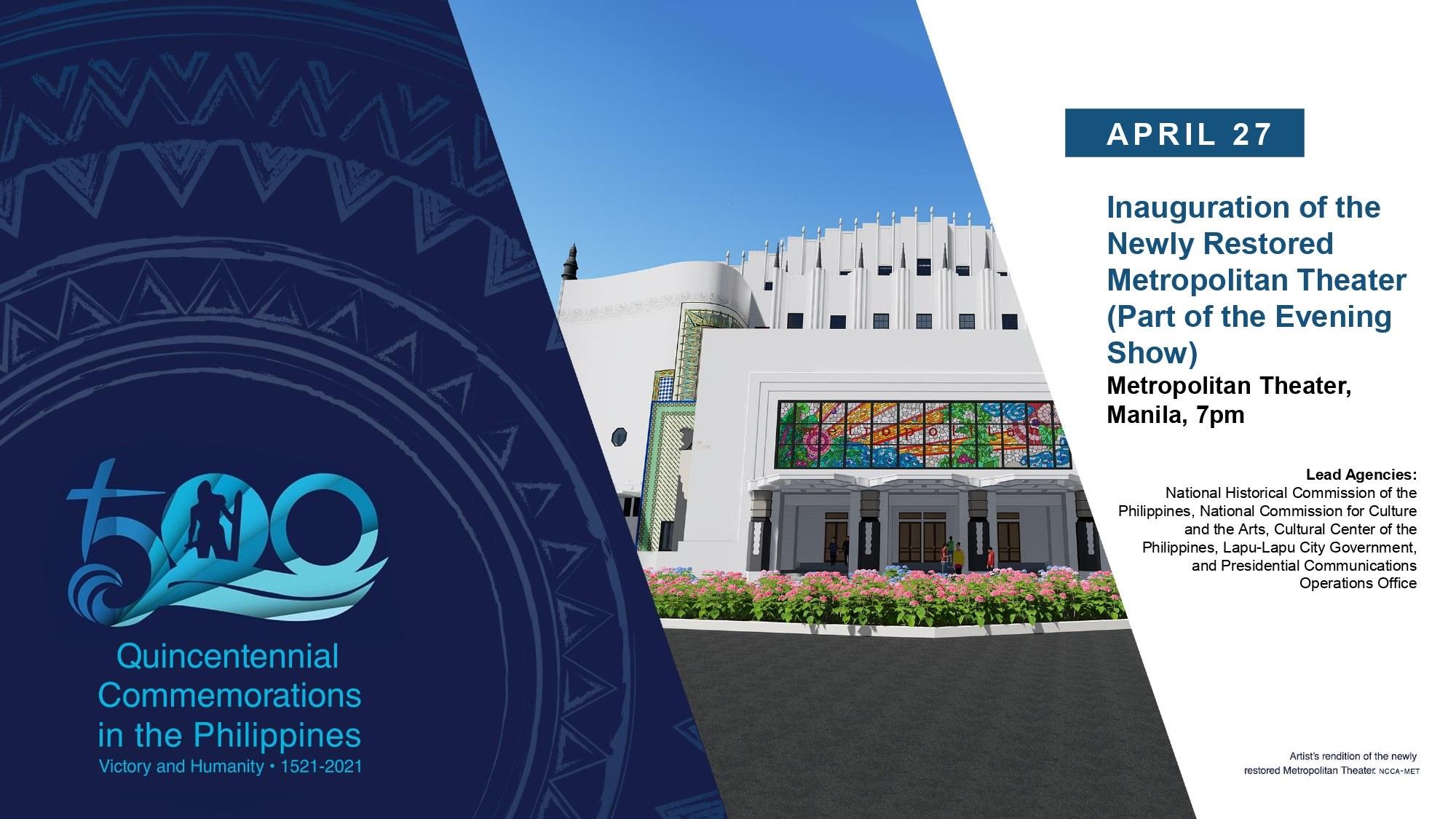 The Metropolitan Theater (MET) is set to finish its restoration and open its doors in April in time for the quincentennial commemoration of the victory in Mactan.
According to the National Quincentennial Committee (NQC), the MET will be holding an evening show on April 27.
Aside from the MET's opening night, an event will also be held at the Liberty Shrine in Mactan, Lapu-Lapu City, to mark the special year.
The shrine, said NQC, would serve as the cohost of the MET's evening show.
The MET's evening show and Mactan's commemorative rites are part of the lineup of events for the quincentennial celebration.
The 500th anniversary of the victory in Mactan and other milestones are collectively known as the 2021 quincentennial commemorations in the Philippines by virtue of Executive Order No. 103.
The opening night of the MET will also be the theater's maiden show 25 years after its closure in 1996.
A national historical landmark and cultural treasure, the MET was designed by architect Juan Arellano and inaugurated in 1931. It was partially destroyed during the World War II. Although there were restoration plans in 1978, the theater closed down again in 1996. – Kaela Malig/RC, GMA News