Filtered By: Lifestyle
Lifestyle
Rabiya Mateo urges Filipinos to have higher standards, vote for accountable leaders in 2022 election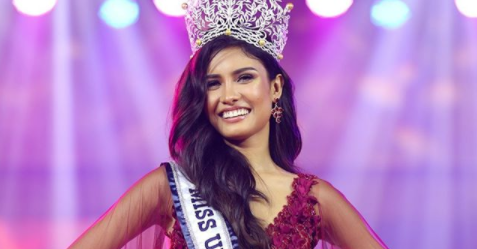 Miss Universe Philippines Rabiya Mateo is urging Filipinos to vote for honest and accountable leaders in the 2022 election.
In a virtual interview with Missosology on Monday, Rabiya said Filipinos should have "stricter qualifications" for their leaders.
"People would always say (na) mas mataas pa 'yung standard ng mga Pilipino pagdating sa Miss Universe compared sa pag-elect ng leaders ng bansa natin and that should not be the case," she said.
"We need to look at the background of these leaders and we need to use our minds and our hearts in doing so because it's gonna give opportunities to our children to build a better society for the future," she added.
She said honest leaders were the best ones to run the country because good things would follow if officials were truthful.
"An honest leader is somebody who is just, humane but most importantly, he or she is accountable of what is happening in his or her country," she said.
When asked about her thoughts on switching to a federal government, Rabiya said regardless of the system, there would be no progress if the nation's leaders were unaccountable and dishonest.
"It's not about the system. It's about the leaders. If we have leaders who are corrupt, who would put their personal interests first before their people, then it's just gonna be the same," she said.
"I would stick to the fact that we have a democratic country in which we choose our leaders and it's all about having the power to choose for the best ones," she added.
In the upcoming 2022 election, she wishes for Filipinos to vote more responsibly. "I hope that this 2022, Filipinos will be smarter and we will choose the best possible leaders for our country."
Rabiya of Iloilo was crowned the first Miss Universe Philippines in October 2020. – RC, GMA News