Filtered By: Lifestyle
Lifestyle
Kids share their pandemic stories in this children's book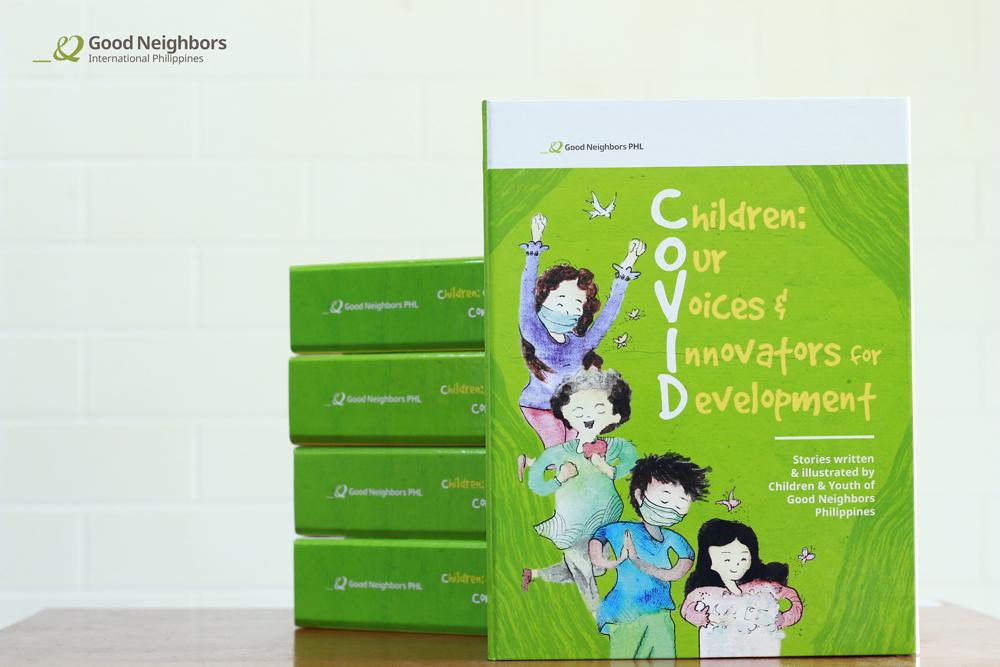 Your kids can now learn more about life during the COVID-19 pandemic through the eyes of someone their age.
"Children: Our Voices and Innovators for Development," or simply the "COVID Book," is a collection of stories told by writers and illustrators aged 15-18 years old from different communities all over the country.
The stories reflect the children's personal experiences and valuable lessons they have learned during the height of community quarantine.
The 10-book collection includes following original stories:
1. "Carlo Palalaro (Playful Carlo)" An engaging story about a kid who wanted to play outside which most of the children can relate to, written by Brix Rafael Martin and illustrated by Simon Gabriel Lopez from Hagonoy, Bulacan.
2. "Krisis (Crisis)" An emotional story about the hope and dream of a child living in the streets, written by Mary Joy Robles, and illustrated by Paul Justin Miguel from Hagonoy, Bulacan.
3. "Sina Litlit at Lotlot (Litlit and Lolot)" A heartwarming story about siblings' love and care for each other in times of need, written and illustrated by John Lloyd Galdo from Laak, Davao de Oro.
4. "Ang Magkaibigan (The Friends)" A story about friendship and forgiveness, written and illustrated by Madel Esona from Sitio Bakal, Bagong Silangan, Quezon City.
5. "Ang Masisipag na mga Langgam (The Hardworking Ants)" A simple story about humility and hard work, written and co-illustrated by Maribeth Tio, and illustrated by Erica Mosquite from Laak, Davao de Oro.
6. "Ang Nakabubusog na Hapunan (The Hearty Dinner)" A simple story of a family being there for each other during hard times, written by Sophia Marie Malasan, and illustrated by Carl Mangosong Tolentino from San Isidro, Rodriguez, Rizal.
7. "Pag-asa sa Gitna ng Sakuna (Hope in the Midst of Disaster)" An engaging story about a parent and a child's relationship during difficult times, written and illustrated by Eric Cagay from Laak, Davao de Oro.
8. "Perou, Ang Paru-Paro (Perou, the Butterfly)" A powerful story about bullying and friendship, written and illustrated by Quemh Altamera from Laak, Davao de Oro.
9. "Si Pilo, Ang Batang Bayani (Pilo, The Young Hero)" A comforting and educational story about Pilo teaching other people the lessons he learned from the sickness he recovered, written by John Emmanuel Tayo, and illustrated by Dan Clarence Tindugan and Karl Lester Escaño from Gigmoto, Catanduanes.
10. "Superhero" An interesting story about the heroes of today - the frontlines, written by Bryan Furry Cinco, and illustrated by Marilyn Rulete from San Isidro, Rodriguez, Rizal.
"COVID Book" was launched by international humanitarian and development organization Good Neighbors International Philippines in partnership with the Council for the Welfare of Children – Official (CWC) during the Culminating Activity of the 2020 National Children's Month.
The writers and illustrators are all sponsored children and Child Rights Club members of Good Neighbors Philippines.
According to the organization, participants underwent virtual training sessions with Alfredo Santos, an awarding-winning writer and the global publishing manager of international non-profit organization, Room to Read.
Good Neighbors (GN) is an international non-profit humanitarian organization that plans, implements, and raises funds for the provision of services in child education, community development, health and sanitation, and disaster preparedness and relief projects.
The "COVID Book" will soon be available in Good Neighbors PHL Lazada Store and in selected bookstores in the Philippines, including National Book Store and REX Book Store.
Proceeds and income generated by the book are intended to benefit marginalized children and communities under Good Neighbors. — LA, GMA News
For inquiries and donations, you may contact Good Neighbors through their website, Facebook, Twitter, and Instagram