Filtered By: Lifestyle
Lifestyle
Art Fair Philippines: 5 things to look forward to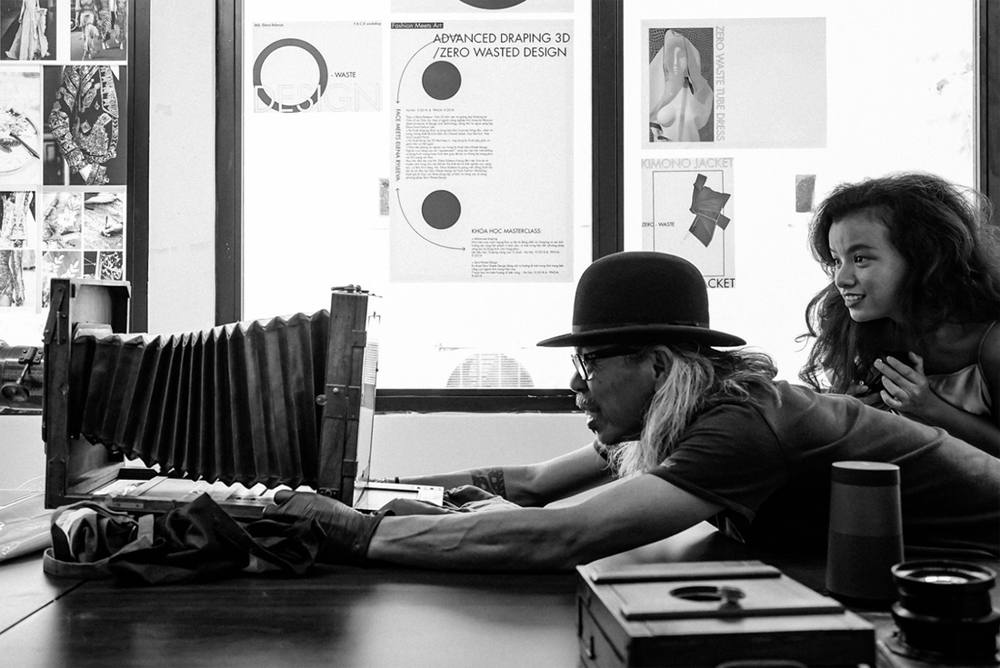 The Art Fair Philippines is being held online for the first time ever this 2021!
From May 6-15, explore the Metaverse that's specially created to serve as a portal to the digital world of art from the comfort of your own homes.
Art Fair's free, by the way, and is easily accessible to everyone in all walks of life just by a few clicks here and there.
You don't need to register though registering is recommended as it will get you updates. Register here, while you can access Art Fair Philippines through this link!
According to the organizers, they've put special amount of effort to ensure that the website is user-friendly even to the older generation.
This year, there will be 43 exhibitors from the Philippines and abroad who will participate through their online viewing rooms.
Included in the list are Kaida Contemporary, Galerie Roberto, Qube Gallery, Thomas Epperson Photographs, Ysobel Art Gallery, Archivo 1984 and Artery Art Space.
With Art Fair Philippines going digital, it's going to be a whole new experience that will, of course, still excite that artist within you to keep on discovering and creating more.
Below are five things we're really looking forward to.
1. Remote studio session with Ding Panganiban
The Photo section, which premiered in 2018, has proven to be among Art Fair Philippines' must-see destinations.
This year, organizers aim to give its audience a whole new learning experience as Paris-based Filipino photographer Ding Panganiban showcases his ambrotype collodion process.
Here, Ding will show how he transforms photos taken in a modern set into vintage ones with his camera and how it's printed on glass, making it look like it came from another era. Mind you, he's doing it straight from his Paris studio!
2. Introducing ArtFairPH/Residencies
This whole new section of the Art Fair Philippines is an artist residency program that's done in partnership with the makers of Don Papa Rum, the Bleeding Heart Rum Corporation.
A jury composed of residency program representatives will hand out financial support to five selected artists on the basis of their submitted portfolios.
The awardees will then take residency at any of the five places: Manila Observatory in Quezon City, the Linangan Art Residency in Cavite, the Emerging Islands in San Juan, La union; The Orange Project in Bacoloc, and finally Barrio Butanding in Puerto Princesa, Palawan.
"[This will enable the artists] to do something more, to see something new as a way of enriching [your] art or practice," said Dindin Araneta, co-organizer of the Art Fair Philippines.
"I think that's one way [you] would be able to get the opportunity to learn or gain something from this year's art fair," she added.
The application period runs from May 6 to 15, while the residencies will take place anytime between August 2021 to January 2022, depending on health guidelines and protocols.
The duration of each resident will vary: Some will run for as short as three weeks while others can go on for five weeks.
The resulting projects, meanwhile, will be presented at next year's Art Fair Philippines. Cool, right?
3. Spotlight on Non-Fungible Tokens (NFTs)
NFTs (Non-Fungible Tokens) are any form of digital art that are specifically designed for creators to keep the ownership of it. And at a time when everything can be accessed online, NFTs avoid copyright issues.
With NFTs slowly taking over the digital world, this year's showcase aims to educate its audience on how they can make the most out of this new art.
"From understanding the crypto basics, to buying an NFT, and meeting artists and gallerists that are embedded within the crypto art community," it read in a press release.
"Our NFT 101 Showcase will (also) focus on highlighting our own strong vibrant crypto community in the Philippines," it added.
NFTs, crypto art and blockchain — all these are featured in the website by esteemed curators Chris Fussner from the Tropical Futures Institute and Narra Gallery's Colin Goltra and Gabby Dizon.
According to Trickie Lopa, the NFT sale will also accept cryptocurrencies such as ethereum.
4. Daily discussions about art
Discussions about art will happen daily throughout the fair and each talk will cover a wide array of topics.
Included in the Art Fair Philippines' lecture series are NFTs, Archiving Philippine Photography, Conservation Issues in Contemporary Art, Digital Scarcity and Asian Influences in Post-War Spanish Art.
Aside from simply talking about it, artists will also show you the processes of how their art came to be through the Open Studios which is a series of demonstrations and workshops for everyone.
Among the listed workshops to expect include pottery-making, bookmaking, collage making and printmaking.
To register, visit the "Events at the Fair" page via the Art Fair Philippines' website.
5. Virtual art tours
Given the ongoing pandemic, Art Fair Philippines has decided to take their tours online so get ready to take a stroll outside Metro Manila virtually.
According to the organizers, this part of the showcase aims to "enhance appreciation for Philippine visual arts and provide art historical context in broad strokes."
On May 10, well-known filmmaker and Baguio-based art collector Moira Lang will take everyone to her community where she recently moved to. She will also showcase some of her collection's highlights.
Alfred Esquillo, meanwhile, will allow attendees to do a virtual visit of his studio at the Eskinita Art Farm in Batangas.
Art Fair Philippines is the "premier platform for exhibiting and selling the best in modern and contemporary Philippine visual art."
It was launched in 2013 and is annually held at The Link carpark in Makati City. — LA, GMA News