Filtered By: Lifestyle
Lifestyle
7 museums you can safely visit now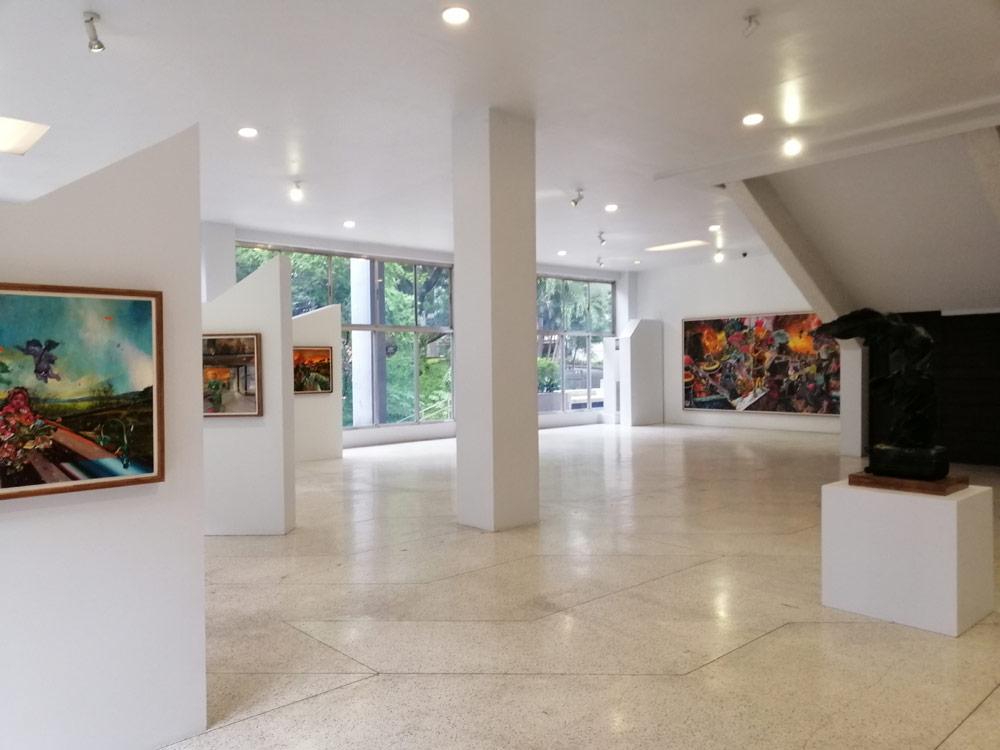 It's been a year and a half of lockdown and everybody is pretty much raring to go out. While wide, open spaces are the ideal, museums and cultural institutions, with hardly any crowds, are another safe option in the New Normal.
A lot of local museums have opened their doors to the public, with IATF-regulated restrictions, of course. This list of museums can help you safely plan your next culture-trip—don't forget to set an appointment before you head out.
1. Casa Manila Museum
Casa Manila Museum was among the select tourist sites that reopened within the malls of Intramuros last February 2021.
A replica of a Spanish Colonial-era upper-class Filipino home, the museum got a makeover by architect Antón Mendoza, who used records of the 19th-century houses of the Ynchaustis and Zobels as references in its renovation prior to opening.
Need to know: Open from Tuesday to Sunday, 8am to 5pm. A maximum of 5 people within a group/15 people at a time are allowed at the venue. Admission fees are P75 for adults, P50 for students/PWDs; IATF rules apply. Address: Plaza San Luis Complex, Gen. Luna St., Intramuros, Manila
2. Fundacion Sansó
Tucked within a quiet street in San Juan is Fundacion Sansó, a non-profit institution that is home to the permanent collection of Spanish-born painter Juvenal Sansó's artwork and memorabilia.
It showcases Sansó's paintings, etchings, and prints, and also holds regular exhibits featuring other artists involved in their projects. This July and August, catch the Art+Design=Empowerment show "Weaving Tradition and Innovation" by Melissa Yeung Yap, and "Sketching from Home" exhibit.
Other attractions include a garden area, Café Sansó next door, and their museum shop with its elegant face masks, mugs, bags, and stationery.
Need to know: Fundacion Sansó is open from Monday to Friday, 10am to 4pm; admission is free. Appointments are appreciated but not necessary. IATF regulations apply. Contact: 09266764689 or email fundacionsanso@gmail.com. Address: 32 V. Cruz St., San Juan City
3. Museum of Contemporary Art and Design (MCAD)
Located within the St. Benilde-School of Design and Arts' breathtaking modernist building in the City of Manila, the MCAD is noted for its contemporary art exhibitions and learning programs.
Catch the ongoing exhibit "do it," wherein the audience reacts to written instructions by various artists (example: Posted by the entrance is this instruction: "In order to enter, you must hum a tune"). Local artists include Lourd de Veyra, Manix Abrera, and MM Yu.
Need to know: MCAD is open on Tuesdays, Thursdays, and Saturdays (except on Holidays) with these time slots: 10am, 11:30am, 1pm, 2:30pm, and 4pm. Book an appointment at least one working day in advance by emailing mcad@benilde.edu.ph or via their website. Walk-ins not allowed. Group reservations limited to 5 per visit. Admission is free. Address: De La Salle – College of St. Benilde SDA, Dominga St., Malate, Manila
4. National Museum of the Philippines
The mother of all Philippine museums finally reopened to the public last June 19. This reopening happened just in time to view their new exhibits, such as the Palayok: Ceramic Heritage of the Philippines and Manlilikha ng Bayan Hall at the National Museum of Anthropology; and the Foto-Oleo and Placuna Placenta exhibits at Fine Arts.
Need to know: The museum is open from Tuesdays to Sundays with AM Sessions (9am to 12pm, cut-off is 11am) and PM Sessions (1pm to 4pm, cut-off is 3pm). Visitors are limited to 100pax per session. Prior online booking is required at least a day before. Book here. walk-ins will not be accommodated; IATF rules apply. Admission is free. Address: Padre Burgos Drive, Rizal Park, Ermita, Manila
5. The Negros Museum
Housed in a beautiful, 1925 Neoclassical-revival-style building by National Artist Juan Arellano, The Negros Museum is not only a repository of Negrense heritage and culture, but it is also a venue for exhibits of noted contemporary artists from the region such as Rodney Martinez and Charlie Co.
Since it reopened to the public last February 15, 2021, it has held book launches and online art workshops.
Need to know: Operating hours are from Monday to Thursday, 9am to 12pm and 1pm to 4pm. Set an appointment by calling (034) 433-4764, 0910-632-1237 or through their Facebook messenger; IATF rules apply. Address: Gatuslao St., Bacolod, Negros Occidental
6. Pinto Art Museum
"Open air" is such an important requirement these days, and Pinto Art Museum in Antipolo fits the bill. What started as a few galleries in the early 2000s has grown to multiple, mission-style structures that serve as open galleries with garden spaces.
Mommy blogger Kitty Ricafort of @simplenotsimple.mom offers some advice: "It's good to go on a weekday. On weekends there are more people. Follow the map they give you so you'll see everything." Ricafort also suggests bringing water, a fan, and a change of clothes, as well as screening the exhibit if it is child-friendly (some show sensitive or adult subjects).
Need to know: Open Tuesday to Sunday, 10am to 6pm, no reservations needed. Admission is P250 for adult, P200 for seniors and PWDs, P125 for students.
Address: 1 Sierra Madre St., Grande Heights Subdivision, San Roque, Antipolo, Rizal.
7. UP Vargas Museum
Although the Academic Oval at the University of the Philippines-Diliman is still closed, the Vargas Museum is now open. Bags are left at the guard, and you are usually the only ones inside the museum within your time slot. Catch the current exhibits: "Tumba-Tumba: Stories & Spaces" which feature artwork and stories for children.
Need to know: UP Vargas Museum is open Tuesdays to Saturdays with time slots of 9 to10:30am, 11am to 12:30pm, 1:30 to 3pm, 3:30 to 5pm. Bookings must be made at least 24 hours before by emailing vargasmuseum@up.edu.ph. IATF rules and UP contact tracing requirements apply. Admission fees are currently waived.
Address: Roxas Avenue, University of the Philippines-Diliman Campus.
— LA, GMA News