Filtered By: Lifestyle
Lifestyle
TikTok creator Ayn Bernos says no height requirement in Miss Universe Philippines was 'magic words' for her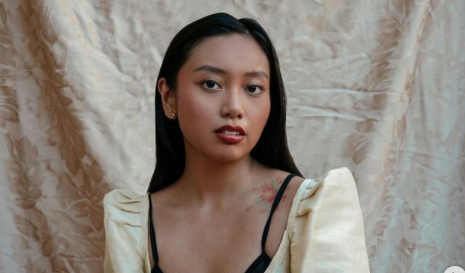 TikTok creator Ayn Bernos is officially vying for this year's Miss Universe Philippines crown!
On TikTok, Tuesday, she shared a video of her "explaining" her decision to join the pageant, saying that she is "just as surprised as you are" and gave an introduction.
After introducing herself, Ayn said she is very proud and it feels "surreal" to be able to say such since it has been "many many years in the making."
"When I was a kid, I would always stay up late to watch major pageants. I looked up to these beauty queens. I have so much respect for them," she said.
"I admire them so much and I always wanted to be like them but at the same time, as a pageant fan, I also knew that I was not qualified," she continued, adding that she is 5'3."
Her height did not stop her, though, she said. "Because I am a fighter and I am a dreamer, I promised myself that the moment I could apply, I would apply."
In May, the MUP Organization announced it is waiving the height requirement. Upon hearing that news, Ayn immediately took her chance.
"When Miss Universe Philippines announced that they would be opening the application to everybody, no height requirement, magic words for me," she said.
"I applied on the spot, I dropped everything, sent in my application that day," she added.
Towards the end her post, Ayn thanked everyone who sent her messages of support and looked back on the time when she was just dreaming of entering the competition.
"I always planned for this and I'm very serious about joining Miss Universe Philippines. I promised young Ayn that I would try if I could and so I'm here today," she said.
In another TikTok post, Ayn revealed that she once worked with Miss Universe in the past by sharing an ID of hers back then.
"I worked backstage at Miss Universe in 2017. I thought that was the closest I could get."
In June, she first teased joining the pageant when she replied to a comment urging her to join with a sample of her beauty queen walk.
Ayn is known for her TikTok content about public speaking, inspiring others, and building a better version of yourselves. As of writing, she has over 860,000 followers and 13 million likes.
The MUP organization announced the Top 100 ladies who will vie for the crown on Monday. Actress Kisses Delavin, "Asia's Next Top Model" star Maureen Wroblewitz, and 2019 Ms. Globe 2nd runner-up Leren Bautista are among the ladies vying for the crown. — Franchesca Viernes/LA, GMA News