Filtered By: Lifestyle
Lifestyle
'Dito, Sa Purple House': A book tackling activism through a love story between Korean and Filipina lesbians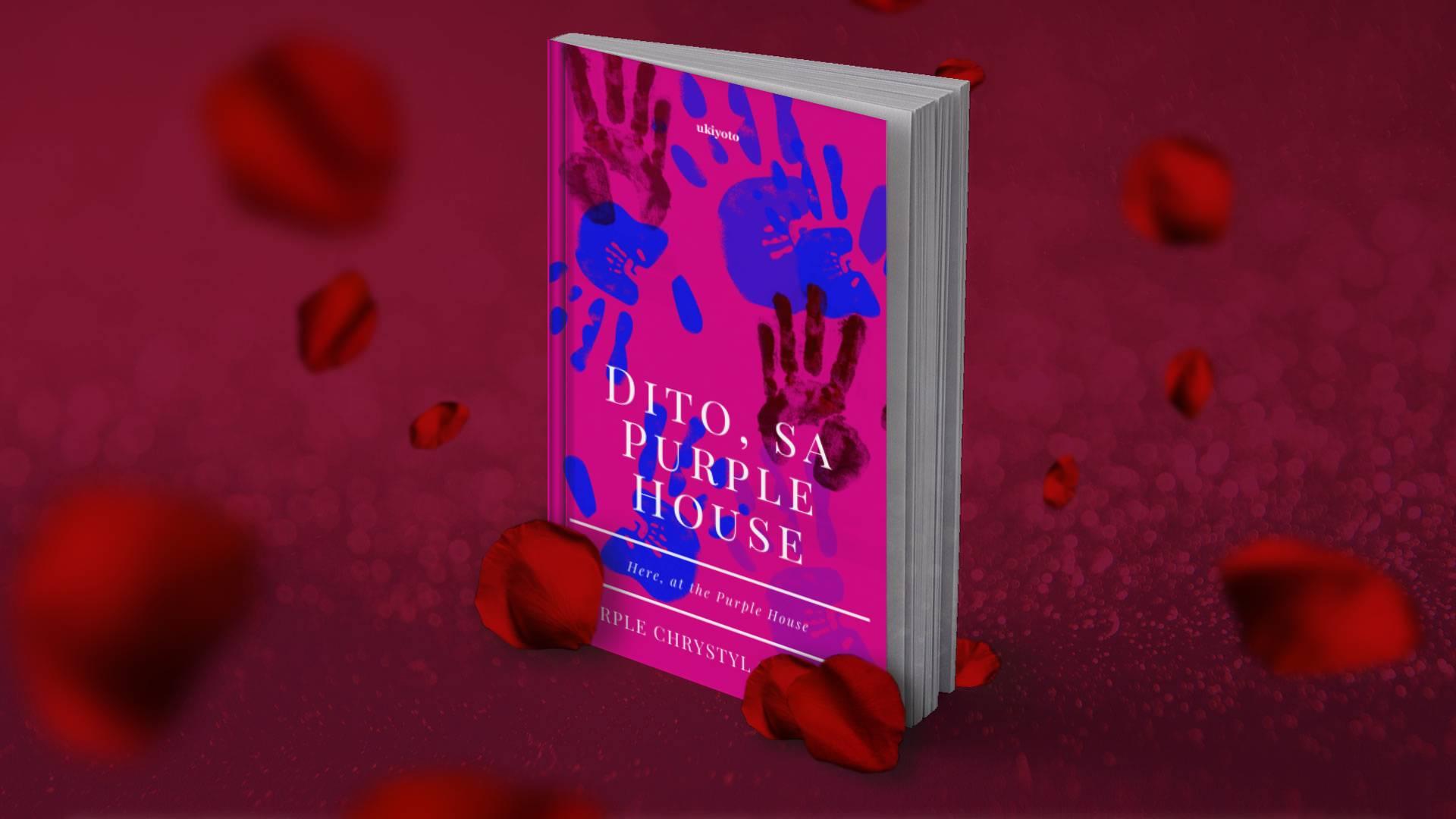 At a time when gender and political beliefs are among society's most debated topics, the book "Dito, Sa Purple House" tackles the two and more in the form of a unique love story between two lesbians.
It circles on Korean Ira Young and Filipina Sade Kanlungan who fell in love as they built a sanctuary for those like them who have felt disconnected with their families because of their beliefs.
In an online interview with GMA News Online Wednesday, author Purple Romero said that polarization in homes are "notorious" these days because of differences in one's insights.
"Yung political beliefs natin, nag-cause na siya ng division sa families mismo," she said. "Yung mga kabataang Pilipino, hindi sila makakuha ng someone na makikinig from their families."
[Our political beliefs has already caused division in families. Filipino millennials can't get someone from their families to listen to them.]
"[You can really feel the] chaos, [the] discord [in the] fundamental basic unit [of our society] which is the family," she added.
As such, Romero said she wanted to show how some can distunguish the family they were born into from the one they choose amid troubling times.
"Maiintindihan nila 'pag hindi ka mag-agree, may mga bagay na saliwa do'n sa sinusubukan nilang ituro simula bata pa. May space para sa differences," she said.
[They'll understand when you disagree, that there are opposite things from what they've been trying to teach since you were young. There's space for differences.]
"Kahit may differences, meron din silang unwavering support saka faith sa'yo so it can exist. Pwedeng magkaiba pero buo pa rin yung pagmamahal saka suporta," she added.
[Even though there are differences, they also have unwavering support and faith in you so it can exist. You can be different but their love and support is still whole.]
On using a lesbians' love story to spread awareness, meanwhile, the author said she wanted to make Philippine literature on young adults more "robust."
"Naaalala ko nung bata ako, while growing up, walang nag-portray ng love stories between queer, sa LGBTQI community. Nung high school ako, wala talaga akong nababasa," she said.
[I remember when I was a child, while growing up, no one portrayed love stories between queer and LGBTQI community. When I was in high school, I really wasn't able to read anything.]
"[For me, that's a] critical juncture [in your life because when you're in high school], that's the time where you try to understand who you really are in terms of sexuality, your own political beliefs."
She also aims to serve as an eye-opener for others to see that this kind of love exists, as well.
"Paano naman yung mga love story ng mga Pinay na lesbians, like teenage lesbians [How about love stories of Pinay lesbians, like teenage lesbians]?" she said.
Although its focus is on lesbians, Romero noted that it is also open to other women of various genders, including those who identify as bisexual and non-binary.
Romero added that she chose a Korean woman for the other half of Pinay Sade because she saw how brave and strong they also are when fighting for what is right.
"Ang image for South Korea, yung galing sa entertainment. Very understandable and appropriate pero may lalim kasi yung laban nila in the political sphere," she said.
[South Korea's image is their excellence in entertainment. Very understandable and appropriate but there's also depth to how they fight in the political sphere.]
Additionally, as a K-Pop fan, Romero based some of her leads' characteristics from Red Velvet. While Ira is inspired by Irene, Sade gives off Seulgi vibes.
"[Irene likes purple]. When I was visualizing how the Korean would look like, [it's Irene's face]."
"Si Sade ay gentle pero very firm 'pag kinakailangan. Based siya kay Seulgi. Ang gentle niya tingnan pero 'pag nando'n na sa performance or 'pag nag-dance na, ang strong. Nagugulat ako."
[Sade's gentle but very firm when needed. She's based on Seulgi. She looks gentle but when she's in the performance or when she's dancing, she's strong. I get schocked.]
Apart from Irene taking part in the book's title, Romero also used purple because it served as a color of protest in the past when gays were viewed as "disgusting" in the United States.
Yes, although it may seem that way, the title isn't based on her name.
With this interracial love story now disclosed to the world, Romero wants the characters to be viewed as humans that are political beings.
"Hindi ka lang isang taong na-in love. Ikaw ay taong lumalaban para sa lipunang ginagalwan mo [You're not just a person who fell in love. You're a person fighting for the society you're living in]."
"Kapag lumalaban ka for your personal identity and freedom, laging naka-konekta rin 'yon sa mas malaking laban para sa ginagalawan mo na society," she added."
[When you're fighting for your personal identity and freedom, that's also always connected to a bigger fight for the society you're living in.]
"Dito, Sa Purple House" is available on publishing house Ukiyoto's website. You may also send Romero a message on Facebook. — LA, GMA News
Purple Romero is a Filipino journalist who is in Hong Kong. Among the topics she has reported on are gender issues, climate change, the Supreme Court, and foreign affairs.