Filtered By: Lifestyle
Lifestyle
Art Fair Philippines 2022: 5 things to expect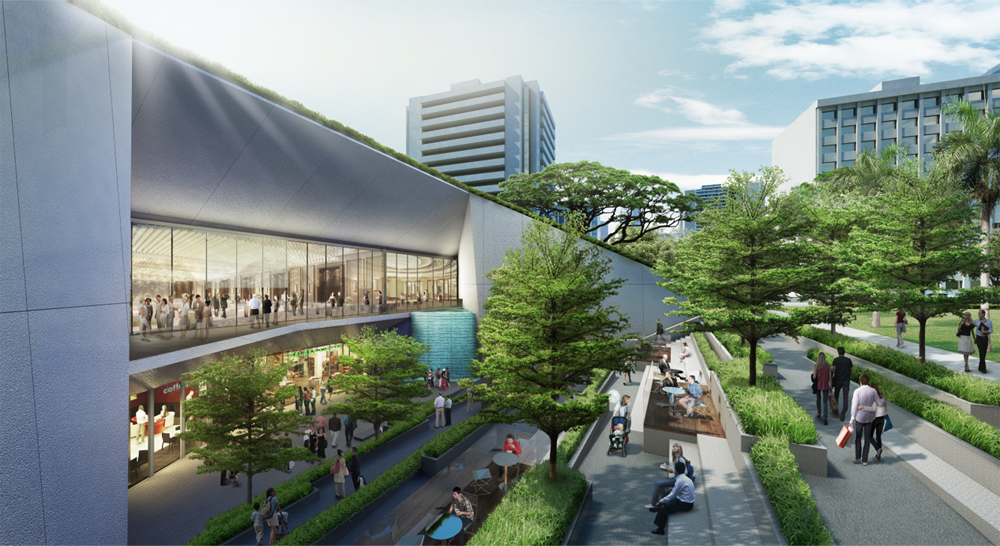 Before everything was put to a halt in 2020, Art Fair Philippines managed to push through with its yearly live event at its then location The Link Car Park.
Come 2021, Art Fair Philippines took advantage of the digital space to rise to the occasion and pivot to what we now know as the "new normal."
This year's edition of Art Fair Philippines presents a "phygital" event — a mix of physical and digital exhibitions —which will run from March 23 until April 1.
The physical exhibits will be set up in Ayala Triangle Gardens and other gallery venues, while online shows and other activities are accessible on its website.
We know you're excited, just as we are! So here is everything you need to know about Art Fair Philippines 2022:
1. #ArtFairPH live at Ayala Triangle Gardens
With the combined talent and effort of art consultant Norman Crisologo and exhibition designer Ed Lacson, Art Fair Philippines 2022 will present art installations at the Ayala Tower One Fountain Area for the ArtFairPH/Projects section.
There will be a special exhibition of works by the late Arô Soriano and noted social realist Nune Alvarado as well as new commissions from both internationally established and rising Filipino visual artists like Bjorn Calleja, Johanna Helmuth, Ryan Jara, Doktor Karayom, Tyang Karyel, Aze Ong, Wyndelle Remonde, all the featured artists of the 2022 edition of the fair.
Included in the physical exhibit of Art Fair is its photo section. Curated by Neal Oshima, Michael Salientes, Mark Nicdao, and Gio Panlilio, the photo section celebrates fashion photography with the exhibit "Tattoos, Ternos and Couture, A Celebration of Philippine Fashion Photography."
The film section of Art Fair Philippines will also be set up at the Ayala Triangle Gardens and will present works by New York-based new media artist Jeremy Couillard, including his 2022 film "There Is No Up Or Down, Only Attraction." which explores curious creatures across galactic vistas, pixelated gaming maps, and streetscapes, and his 2021 Fuzz Spiral series, a collection of three movies based on the artist's recent video game Fuzz Dungeon.
As Couillard's works appear on the digital screens of Makati's Ayala Triangle Gardens, viewers will be transported into fantastical worlds and new dimensions of color and light. ArtFairPH/Film is co-presented by Globe Platinum.
2. #ArtFairPH Gallery Hops
Where Art Fair used to gather galleries through several floors of The Link Carpark, this year, Art Fair Philippines encourages guests to take time and visit the actual physical spaces of its exhibitors.
Of the 46 exhibitors, 33 are located across Metro Manila and can be visited.
You may refer to the fair's Gallery Hop section to make it easier to plot out routes for viewing the gallery shows.
3. Augmented Reality
Named after Leeroy New's artwork Aparisyon (Apparition), this interactive augmented reality (AR) art trail at the Ayala Triangle Gardens using the Daata AR app examines the timeless nature of storytelling through words and imagery, inspired by the Philippines' thriving speculative fiction.
Curated by Daata, this digital-meets-physical show offers an opportunity to discover ground-breaking artists and newly commissioned artworks by artist Leeroy New and author Eliza Victoria.
4. Metaverse with virtual exhibits, Talks, Open Studios, and Online Tours
Art Fair Philippines guests can also join the Gallery Walkthrough, scheduled on March 23 and March 24, for virtual tours of the exhibitors.
In keeping with the fair's thrust to widen the audience for the visual arts and to continue to expand the appreciation of fair visitors for contemporary art, ArtFairPH/Talks features daily discussions presented in partnership with the Ateneo Art Gallery, Museum Foundation of the Philippines, and the Embassy of Spain. The talks will be accessible at www.artfairphilippines.com.
5. 10 Days of Art
Also complementing the fair is the 10 Days of Art initiative, a series of events around the Makati Central Business District in celebrating art beyond the venue of the fair.
This year's three major public art exhibits will include an art installation by James Clar called I Can't Tell You What I Don't Know, Only That I Don't Know at the plinth in front of the Ayala Museum. Works by Juanito Torres and Norman Dreo, two solo exhibits in conversation under the title Perspectives, will also be on view at the Greenbelt 5 Gallery.
Art Fair Philippines 2022 runs from March 23 to April 1 at Ayala Triangle Gardens in Makati City. For more information, visit Art Fair Philippines' official website. — LA, GMA News