Filtered By: Lifestyle
Lifestyle
Art Fair Philippines 2022 turns hybrid, opens at Ayala Triangle March 23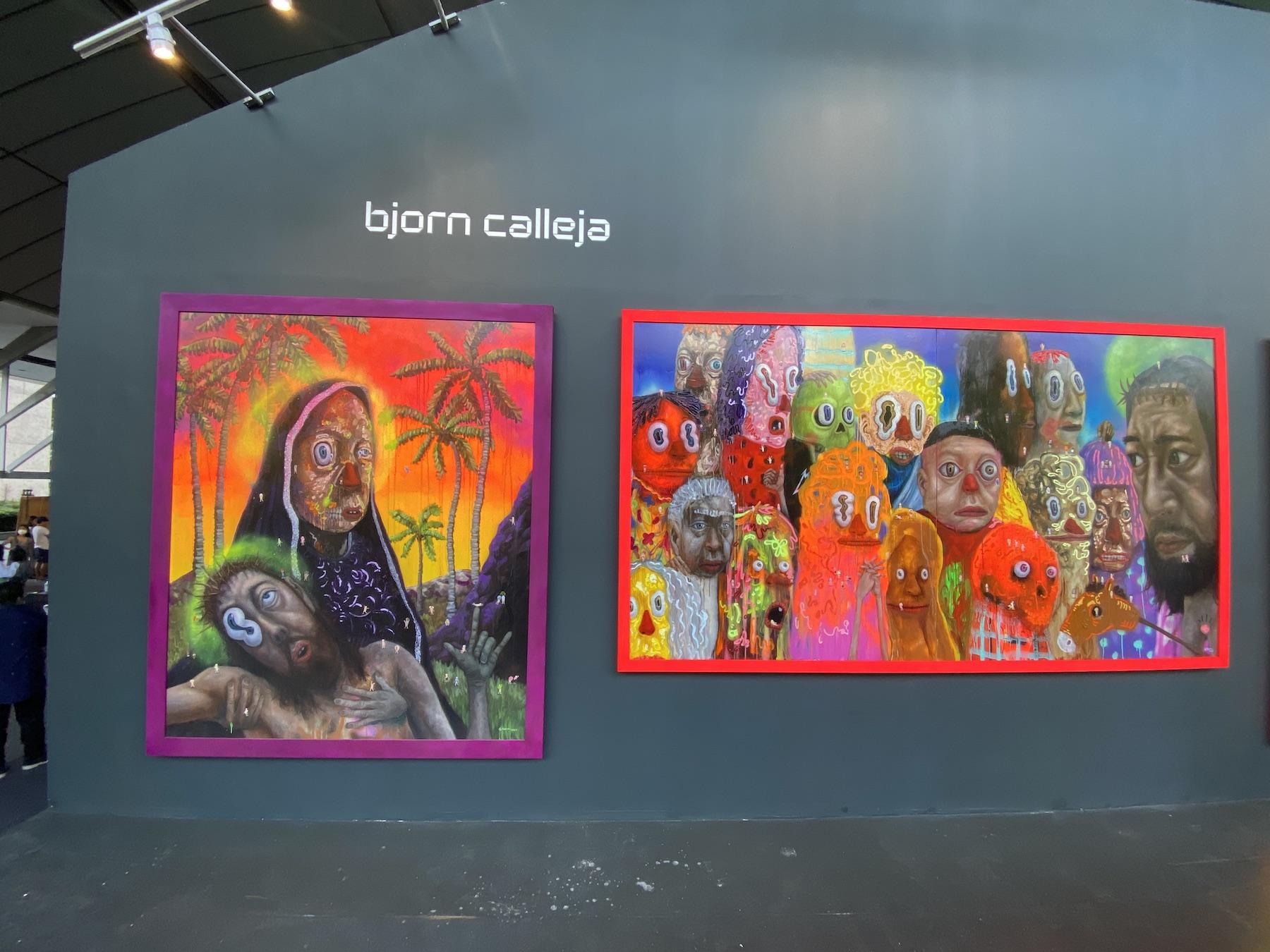 Art lovers, unite!
Art Fair Philippines 2022, one of the country's most prominent and much-awaited art events, is happening tomorrow, March 23, at Ayala Triangle Gardens in Makati City.
For the first time ever since its creation in 2013, Art Fair Philippines 2022 will showcase physical exhibitions at its newfound home in Ayala and other participating venues nationwide until April 1.
Online shows and other activities will also be accessible at artfairphilippines.com, making this year's fair a first-of-its-kind.
For those planning to go to Art Fair Philippines 2022 starting tomorrow, just a little reminder that this year's fair is situated in an al fresco, pandemic-friendly setup, so it's better to bring your trusty tumblers with ice-cold water, an umbrella, or cap to have your own shade from the sun, and last, but the most important thing—wear your sunscreen so you can enjoy appreciating art without compromising your skin.
With that being said, here's a sneak peek to get you all excited!
Projects
When you enter Ayala Triangle, the first thing you'll see is the Art Fair PH /Projects featuring art installations at the Ayala Tower One fountain area curated by art consultant Norman Crisologo and designed by Ed Lacson Jr.
This particular exhibition, dubbed "Sariling Sulok" by Doktor Karayom, caught this writer's attention in the /Projects section. Visitors are welcome to sit down at this roundabout set up to experience a panoramic installation view. Each piece from Sariling Sulok is relative to retablo, a wooden structure often seen in traditional Catholic churches. But instead of Catholic figures, Doktor Karayom's works show disturbing figures of both humans and angels.
Other artists featured in this section are Aze Ong, Bjorn Calleja, Johanna Helmuth, Ryan Jara, Tyang Karyel, and Wyndelle Remonde.
Photo
The Serpentine Gardens of Ayala Triangle is filled with a visual series of the history of Philippine fashion photography called "Tattoos, Ternos, and Couture," curated by fashion personalities Mark Nicdao, Neal Oshima, Michael Salientes, and Gio Panlilio.
This section is a celebration and acknowledgment of the country's long, insightful history of fashion photography. One of the featured artists in this exhibit is Jo Ann Bitagcol, a fashion and fine art photographer who emerges as one of the country's most influential names in fashion.
Film
On the other hand, the Art Fair PH /Film section presents works by New York-based new media artist Jeremy Couillard at the Ayala Triangle amphitheater. This section includes Couillard's 2022 film "There Is No Up Or Down, Only Attraction, " exploring curious creatures across galactic vistas, pixelated gaming maps, and streetscapes.
Art Trail
Finally, one of the hybrid presentations this year is the Art Fair PH /Art Trail, an interactive augmented reality (AR) exhibit using the Daata AR app. In this trail, viewers may experience the timeless nature of storytelling through words and imagery, inspired by the Philippines' thriving speculative fiction. Don't forget to bring your earphones for a complete experience!
Art Fair Philippines 2022 runs from March 23 to April 1 at Ayala Triangle Gardens in Makati City. For more information, visit Art Fair Philippines' website. – RC, GMA News