Filtered By: Lifestyle
Lifestyle
HOLLYWOOD INSIDER
'Delikado' documentary wins Sustainable Future Award at Sydney Film Festival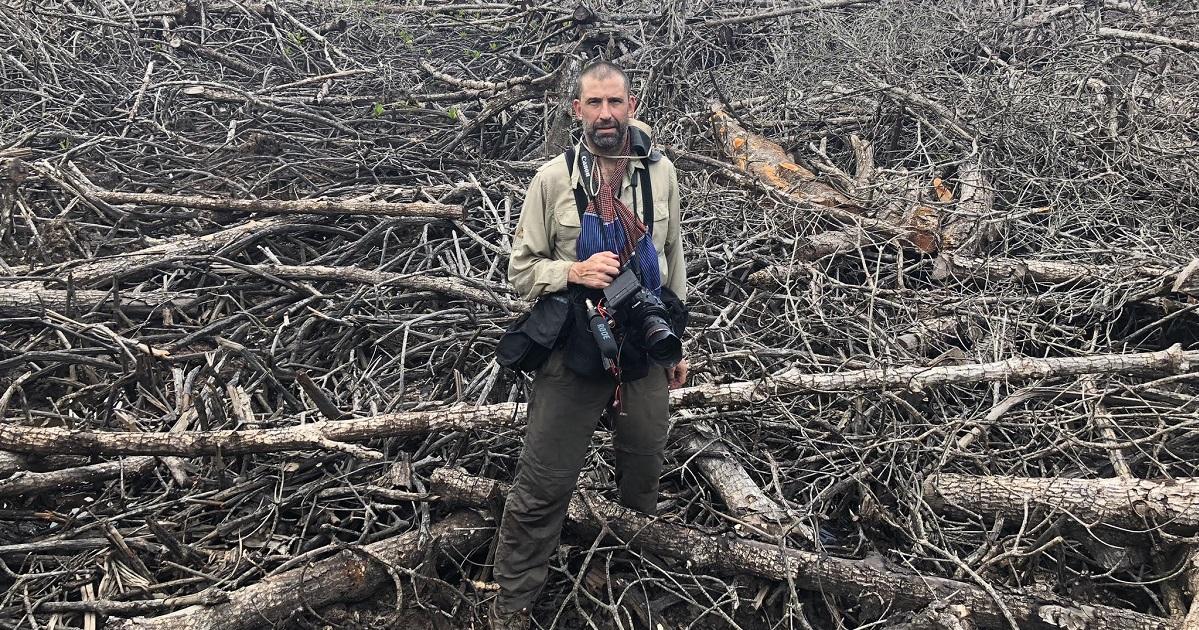 LOS ANGELES — "Delikado," the documentary about the struggles of the brave land defenders of Palawan from illegal logging and fishing, won the Sustainable Future Award at the recently concluded Sydney Film Festival.
Director Karl Malakunas, who was accompanied by cinematographer Tom Bannigan, received the award and the cash prize of $10,000.

Malakunas, a former Agence-France Presse (AFP) journalist turned filmmaker, was based in Manila in 2011 when he got interested in digging deeper into the story of the land defenders of Palawan.
Producing the award-winning documentary with him were Marty Syjuco, Michael Collins and Kara Magsanoc-Alikpala. Filming got underway in 2017.
In an email interview, Malakunas said of their win, "I am absolutely thrilled that the Sydney Film Festival honored us with this award, as it further highlights the heroic feats of the PNNI para-enforcers of Palawan, their leader Bobby Chan, and lifelong environmental campaigner Nieves Rosento."
"They have been battling powerful interests for so many years, and it has been incredibly rewarding to see audiences in Sydney and at other festivals around the world react so positively to their stories. The Sydney Film Festival award has extra meaning because it recognized a film that 'deepens our knowledge and awareness of the impact of the global climate emergency.'"
"This goes to the heart of why we made this film—to raise awareness about land defenders in Palawan, the Philippines and around the world, who are on the frontlines of our battle against climate change."
"Land defenders are being killed in record numbers as they strive to protect our planet's ever diminishing natural resources, with the Philippines one of the deadliest countries in the world to be a land defender. They are risking everything to save our forests and other natural resources. They must be protected and empowered to fulfill their missions, if we are to win the struggle against climate change."

The Australian filmmaker added, "The main idea of my acceptance speech was to honor Efren Balladares, Nieves Cabunalda Rosento, Attorney Bobby Chan and the whole team at Palawan NGO Network, Inc. for their courage, and being an inspiration as we all look for hope in the sometimes seemingly overwhelming struggle to limit climate change. They are our real-life superheroes we can tell our children about."

"Land defenders like Tata, Nieves and Bobby in Palawan, like land defenders around the world, are under unprecedented threats as they fight to protect the planet's diminishing natural resources. They are on the frontlines of the battle against climate change, and they are being killed in record numbers."

"Since the Paris Climate accords, more than four land defenders have been reported murdered around the world every week, with the Philippines ranked the deadliest alongside Colombia, Brazil and Honduras, according to Global Witness."

"Our film is in memory of Kap Ruben Arzaga, who was murdered in the forests surrounding El Nido. Sealah Villarosa Arzaga Jabagat and her siblings and mother continue their own heroic struggle for justice."

"It was wonderful to share the night with Tom Bannigan, with whom the film could never have been made. His coolness and calmness in the forests were amazing and matched by his wonderful cinematic eye."

"We are building an impact campaign to defend the land defenders in Palawan, the Philippines and around the world. For updates on this, please sign up via our website: www.delikadofilm.com.

"Our immediate call to action is to support the Palawan NGO Network, Inc. Please do follow them on Facebook and send them a message of support. And one of their biggest battles is against a lack of funds. Donations can go directly through their website www.pnni.org."

One of the producers, Magsanoc-Alikpala reacted to the Sydney Film Festival win: "It's an honor and a thrill to win the Sustainable Future Award. This win is a big boost to our impact campaign of rallying communities, collectives, social movements, people of influence and of conscience, around the world, behind the land defenders whose lives are at risk as much as the forests they protect."

"I hope this fuels our journey of changing the landscape in favor of these environmental champions who seem to be no match for insatiable greed and corruption."
—MGP, GMA News