Filtered By: Lifestyle
Lifestyle
Japanese-American rocker Joe Inoue: People are looking for music with freedom
Michika ni aru mono

Tsune ni ki wo tsuketeinai to

Amari ni chikasugite

Miushinatte shimaisou.
These are the opening lyrics of the Japanese song "Closer" from the anime series "Naruto: Shippuden." and they mean: The things closest to you, you need to always pay the most attention to, if you get too close to something, you'll lose sight of it.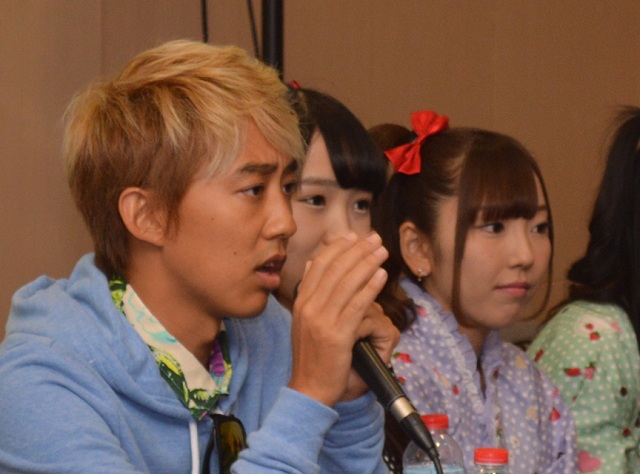 Joe Inoue was a featured guest at the Best of Anime last weekend.
But who knew that its singer actually grew up in the United States and only learned to speak Japanese by watching anime as well?
Japanese-American rock musician Joe Inoue looks every bit the homegrown Japanese talent, but he actually grew up in California.
On his website, Inoue said even though he grew up in Los Angeles, he learned to speak Japanese fluently by "reading a crapload of mangas and watching Japanese TV shows."
During his Friday press conference for Best of Anime 2013, held at the SMX Convention Center at the Mall of Asia over the weekend, Inoue said, "When I say Los Angeles, people think, 'Ooh, Hollywood' and everything, but it's not. The place I live is just like near the beach, near the mountains, and Tokyo is very, very just like the opposite."
Inoue was one of the featured guests of the two-day convention, which featured various events, including workshops on cosplay make-up, wig-styling, and voice-dubbing as well as performances by Inoue and the J-pop Lolita group Starmarie.
Learning Nihongo through anime
Inoue said growing up, he wasn't into American comic books, even though he lived in the US.
"I was always like leaning more towards the Japanese side of myself starting with something very popular like Doraemon and Dragon Ball Z," he said.
"I really wanted to work in Japan one day so I don't think there was any difficulty [becoming a J-pop musician]. I learned how to speak Japanese by reading comic books and watching anime," he added.
For Inoue, anime cartoons are "like a simple Japanese class. There you will learn the most simple form of Japanese character, which is called Hiragana. It's kinda hard, those Kanji characters."
Inoue said after learning Japanese from anime cartoons, "you move on to reading a real Japanese comic book."
"You kind of memorize those Kanji characters by considering them as some kind of picture. As you start reading more and more Japanese comic books you'll just know how to read them and pronounce them," said Inoue, who considers manga comic books "the number one textbook to learning Japanese."
He described himself as "an old-school anime lover. I used to collect all the comics from Doraemon. I'm very crazy about Doraemon."
"Aside from that I used to collect figures from Dragon Ball too. When figures first started coming out in Japan, like the real ones where you could move the bodies, like super Saiyan ones. That was very shocking because i've really never seen anything like that before," he recalled.
Inoue also mentioned that he is into gaming too like Final Fantasy.
"Final Fantasy 7 was such a great game that I quit playing games after that," he said.
Not just J-pop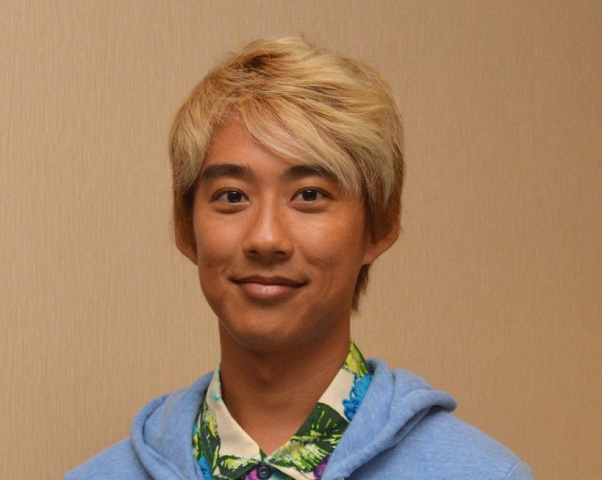 Manga fan Joe learned to speak Japanese by reading comics and watching TV.
For many, being a singer-songwriter is achievement enough. Not for Inoue, who grew up in a musical environment, and that he listened to many types of music, no matter the genre.
"I listen to basically any kind of music and that's how I grew up, starting with rock, all the way to techno, electronic music and then death metal and then jazz, or whatever," he said.
He also plays "every instrument," including guitar, bass, and drums.
Inoue signed a record deal with Ki/oon Records in 2005 and released his debut "In a Way" in 2007. While he scored big with "Closer," Inoue said his music is not limited to anime.
"I don't really consider myself as this specific genre or anything. But if I was to specify myself it would be J-pop, since I do music in Japan. But there are so many elements, different elements in my songs so I consider myself as multi-genre."
Inoue said J-pop "concentrates more on lyrics, first of all. Of course melody too, but I think a lot of people listening to J-pop, especially in Japan, really concentrate on the lyrics, what the song is trying to deliver as a message."
As for the trends he observes in anime music, Inoue said, "I don't think there is any kind of trend going on. There's a lot of different things going on…more and more people are listening to all kinds of music and then just trying to write songs that really appeals to people's hearts.
"If I was to say there's a trend It would be freedom. I think people are looking for music with freedom, a lot of versatility. I think that's it," he added.
He also mentioned his new project, Tenguboy. "It's like a different artist name. Under this name I'm going to do more new stuff, like I don't know, just crazier stuff that I couldn't do under the name Joe Inoue."
Loves PHL urban life
In the Philippines, "Urban city areas fascinated me but what really caught my attention was the residential areas…" he said.
"Sari-sari stores. I really love that."
Inoue also praised Filipinos for being "so welcoming. Everyone is so nice. I think it's a very peaceful country and the food is good."
He recalled how he once approached a group of Filipino kids playing basketball on the street.
"There's like basketball group with everyone playing peacefully. I really love watching that," he said.
"I even took picture with them, they were so welcoming. If you go somewhere, like to a different country and you did that, people just like run away or something."
He thinks that in the Philippines, "everyone is so nice. I think it's a very peaceful country and the food is good."
In jest, he added, "And of course the ladies are beautiful. It just makes me want to know more about your country every time I come here. That's the reason why I'm here today and I'm very honored. I hope I could here as many times as I can."
— BM, GMA News