Filtered By: Lifestyle
Lifestyle
Ten cool facts about Pope Francis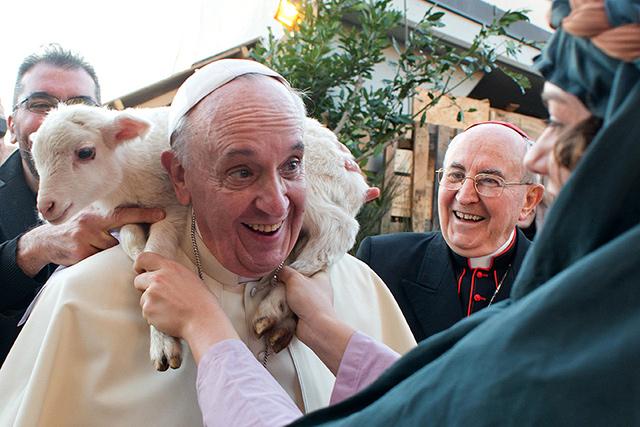 Good shepherd. Pope Francis allows fans in Rome to put a lamb around his neck. AFP


Pope Francis has led an interesting life before and after he was elected to the papacy in March 2013. Here are 10 cool facts about Pope Francis:
1. He is a Pope of many firsts
The pontiff is the first of his chosen name, Francis, in the entire history of papacy in the Catholic Church. He is also the first Latin American and Argentine pope, and the first of the Jesuits to lead the Vatican.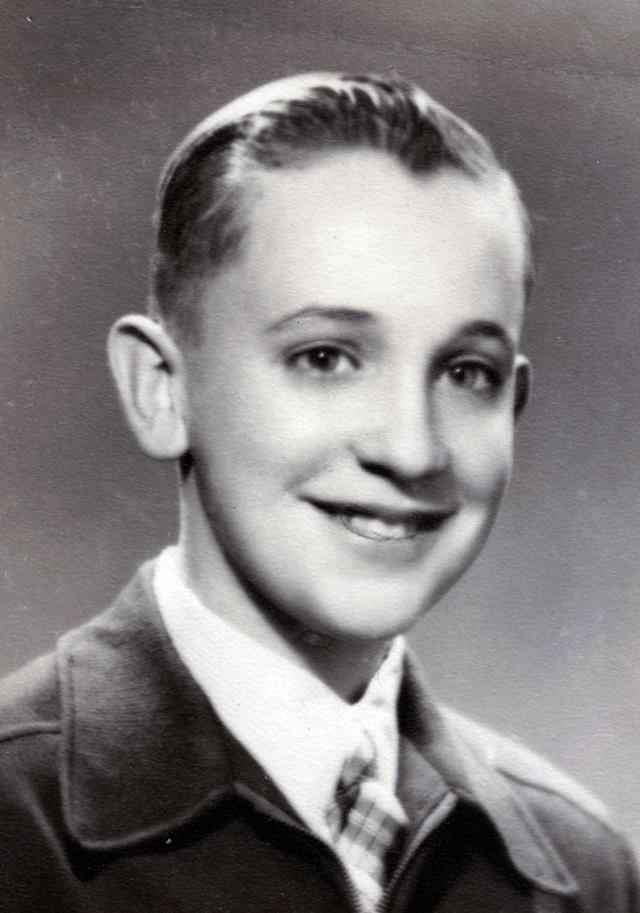 Pope Francis as a young boy.
2. He had a part of his right lung removed in his youth
Because the pope's predecessor, Pope Emeritus Benedict XVI retired due to poor health, the fact that Pope Francis has only one whole and fully functioning lung had been a cause for concern for many during his election in March 2013. The pontiff had a part of his right lung removed in his youth due to an infection, but he appears to be in good health even at the ripe age of 77.
3. He is a huge fan of football
Coming from the homeland of football star Lionel Messi, the pope is a huge supporter of local Argentine club San Lorenzo. He has cheered for the team as a young boy, and is actually a card-carrying fan who still pays his dues on time up to this day.
4. He loved to dance tango
A true-blooded Argentine through and through, Pope Francis loved the South American dance which originated in Buenos Aires. But it takes two to tango, so the pope confessed that he had a girlfriend whom he danced with as a teen before he became a priest.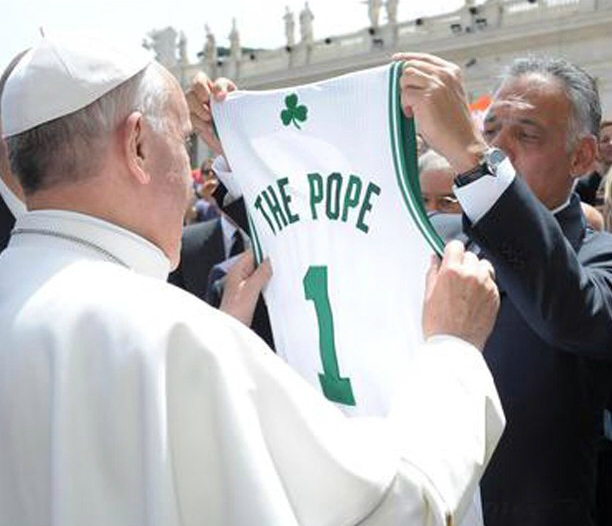 A Boston Celtics jersey is part of Pope Francis' collection. Boston Celtics Instagram account
5. His father was a basketball player, and he played hoops in his youth
When the pope visits the Philippines in January, he will probably understand the Filipinos' love for basketball. Influenced by his father, who played basketball for San Lorenzo, he played the sport with friends as a young teen. Since his papacy, the pope has received signed jerseys from different teams, including NBA's Boston Celtics.
6. He worked as a bouncer at a bar in Buenos Aires
It is hard to reconcile Pope Francis' image as the leader of the 1.2 billion-strong Catholic Church to a nightclub bouncer. But believe it or not, the Pope who made himself accessible to the common folk once kept minors and troublemakers out of a local bar in Buenos Aires.
7. He holds a master's degree in chemistry
True to the Jesuit affinity for academics, the Pope completed a master's degree in chemistry in the University of Buenos Aires. He also taught literature, philosophy, psychology, and theology.
8. He has a sense of humor
When he was elected as pope, he reportedly told other cardinals, "May God forgive you for what you have done." He was also photographed while good-naturedly trying on a red nose used by clowns and a firefighter's hat in separate public appearances.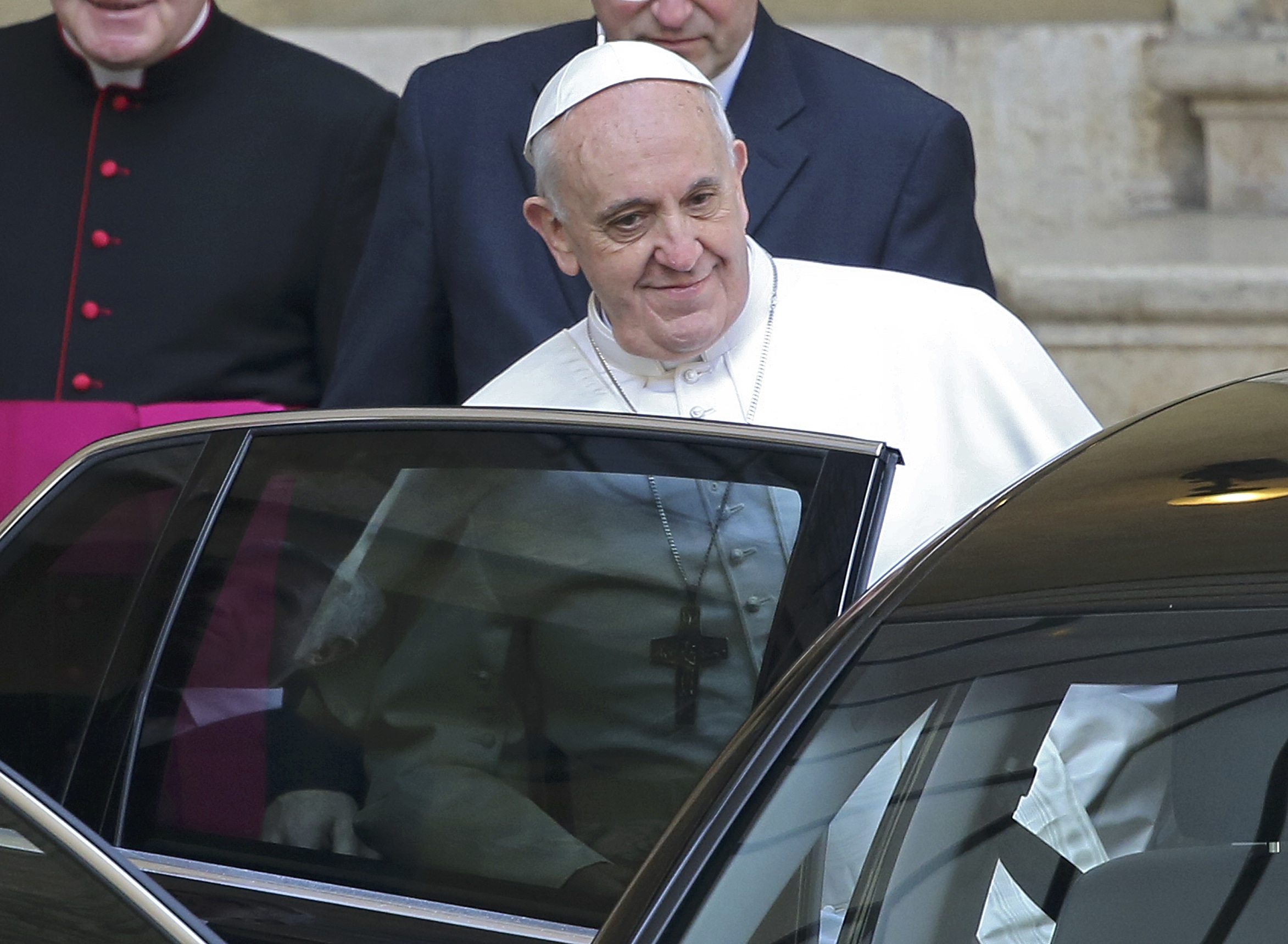 Shortly after being elected to the papacy, Pope Francis called on priests to buy simple cars. AFP
9. He lives up to his chosen name
The Pope chose his name in honor of Saint Francis of Assisi, who lived a simple life and shunned luxury. Following his footsteps, Pope Francis led a modest lifestyle that he took with him to the Vatican. He wears simple priest robes, drives a 20-year-old car gifted to him, and lives in an ordinary hotel instead of the official papal quarters.
10. Pope Francis' acts remind people of scenes from the Bible
Since he took the reins of the Catholic Church in March 2013, the Pope's actions have reminded people of scenes from the New Testament. He embraced and blessed a man covered in tumors, much like the story of Jesus when He healed lepers, and washed the feet of juvenile delinquents, including a Muslim woman.
Bonus fact: Pope Francis also had his episode of puppy love. He wrote a love letter to a girl in his neighborhood when he was 12 years old. He reportedly told her, "If I don't marry you, I'm going to be a priest." What a promise of devotion and loyalty that can be read both ways - a sweet declaration of romantic love and a vow of servitude to God. — JST, GMA News