Filtered By: Lifestyle
Lifestyle
Entrepreneur Anna Meloto-Wilk on women and the business of changing the world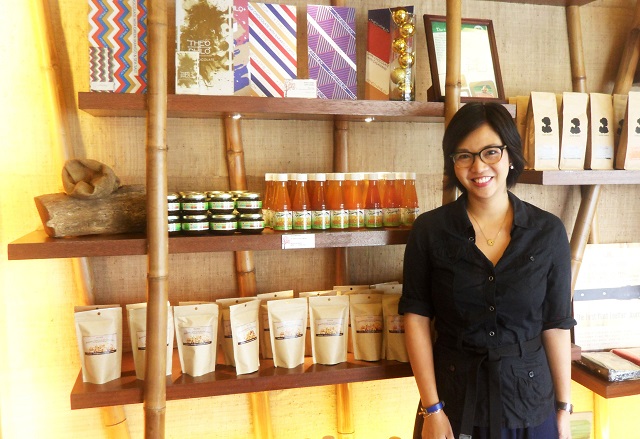 Human Nature founder Anna Meloto-Wilk
A mother carrying her baby in her arms not an unusual sight, but doing so while she is delivering a talk during an event?
"It's a day-to-day balancing act," Anna Meloto-Wilk said as she recounted to GMA News Online her experience of having to bring her children to one of her commitments the other day.
Meloto-Wilk is co-founder and president of Human Nature, a company that describes itself as a distribution chain for budding social enterprises—a retailer that aims, as it says on its website, to "gather the best of the Philippines and bring it to more Filipino homes."
Anna's advocacy is not just grounded on being the daughter of Gawad Kalinga (GK) founder and 2006 Ramon Magsaysay Awardee for Community Leadership Tony Meloto, although she has spoken many times about him as a huge influence in her life.
Her point of view is now seen in the core values of Human Nature, a for-profit business that offers its customers 100-percent natural and Filipino-made personal care goods while providing a decent livelihood for many people, mostly from GK communities.
Breaking grounds in business
While in the US with husband Dylan Wilk—a British entrepreneur she met in GK—Anna noticed that natural products were widely available in supermarkets and drugstores.
She and her sister Camille researched natural products and brainstormed ideas on how they could create a similar distribution in the Philippines.
"That was the exciting part," Anna said.
In 2008, Human Nature opened at Blue Leaf, Fort Bonifacio.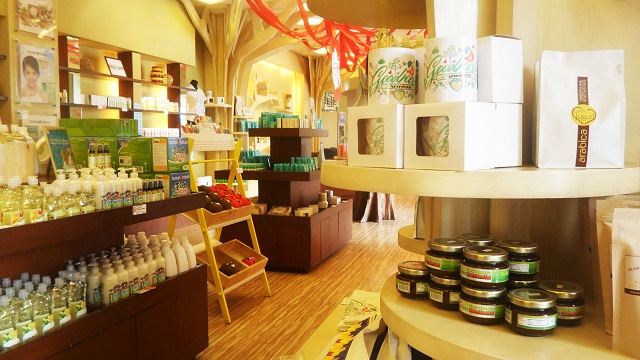 Human Nature's products are organic and Filipino-grown and produced.
Anna recalled that their beginnings were about hard work and sacrifices. They relied on one another and on family members who helped them without compensation. "I always say that Christmas 2008 was the only Christmas we lost weight instead of gained weight, because of the amount of work and the stress that we had to undergo," she said.
Some of the challenges they went through almost made them quit and close shop, according to Anna. She admitted that that would have been an easy option if Human Nature were just the three of them—Anna, Dylan and Camille—who could all go back to their corporate jobs.
They persevered because, said Anna, they had seen how the Human Nature family had grown and how they had a responsibility to their many employees.
"It's always been the people that has been our main motivation and has kept us going," she said.
One of the company's challenges is creating products from scratch and with limited options because it aims to produce purely natural goods. There is a 15-person in-house research and development team focused on making sure that the products lack any type of chemical or fragrance.
'You're going to fail'
The Human Nature business model is quite different from those of mainstream companies. For one thing, said Anna, its employees are paid above the market wage.
For Anna, their biggest accomplishment is actually "starting the conversation and making businesses rethink their own long-held beliefs, like you can only be profitable if you focus on the bottom line or you can only be sustainable if you give your people the minimum wage. You can actually be a successful company and create value not just for the shareholders but everyone."
She remembers hearing people around her say that the business was not going to last. "They were saying, 'That's all well and good, but you're not a charity, you're not an NGO. We think you're going to fail. In just two years, maybe you can operate, but after that, what's the longevity of your company?'"
Now in its sixth year, Human Nature employs more than 300 people and a management team composed of professionals who came from big companies and who Anna believes do not just have the experience and knowledge to scale up the company but also belief in their advocacy.
"The only way we can convince other mainstream companies is if we reach 1,000 employees, and then, they'll see that it's a legitimate business model. We really want to show traditional businesses that having human development as the core of your advocacy can work and that you can be profitable and give a good cause for the society," she said.
Every woman's wisdom counts
Anna thinks that it is more challenging for women to have an advocacy because they are usually the ones managing the home, taking care of the kids, and attending to other commitments all at the same time. As a hands-on mother of five and also a "mother" to a growing company, she says she is thankful because her husband and her sister are very involved in the business.
She believes that it is possible for women, especially mothers, to be active in other spheres if society itself would encourage and help them.
"It's more challenging to be part of society when you're a woman and you advance your advocacy, but then I also realize that if you retreat from society and you confine yourself to the home, then your point of view is not heard," Anna said.
"I spend most of my day with my kids and managing the household. But I think women still need more encouragement to participate in public discourse. Men, on the other hand, have to be more open and understanding to enable women to participate more openly. Like they don't have to feel bad about bringing kids to work," she said.
Anna observes that the biggest critics of women are also other women—that when a mother has a career, women who stay at home would say she is compromising the development of her child, while women who work see those who stay at home as not contributing to making change in the world.
"We have to be more supportive of the choices of one another. What if the solution to war or cancer is not in the university or in the hospital but at home where a mother is taking care of a newborn?" she said.
When GMA News Online asked her what makes womanhood worth celebrating this month, she said: "Woman's Month is important in the sense that it can help society become more understanding of the challenges that women face."
— BM, GMA News