Filtered By: Lifestyle
Lifestyle
Dilapidated buildings and plumbing problems: UP dorm life, then and now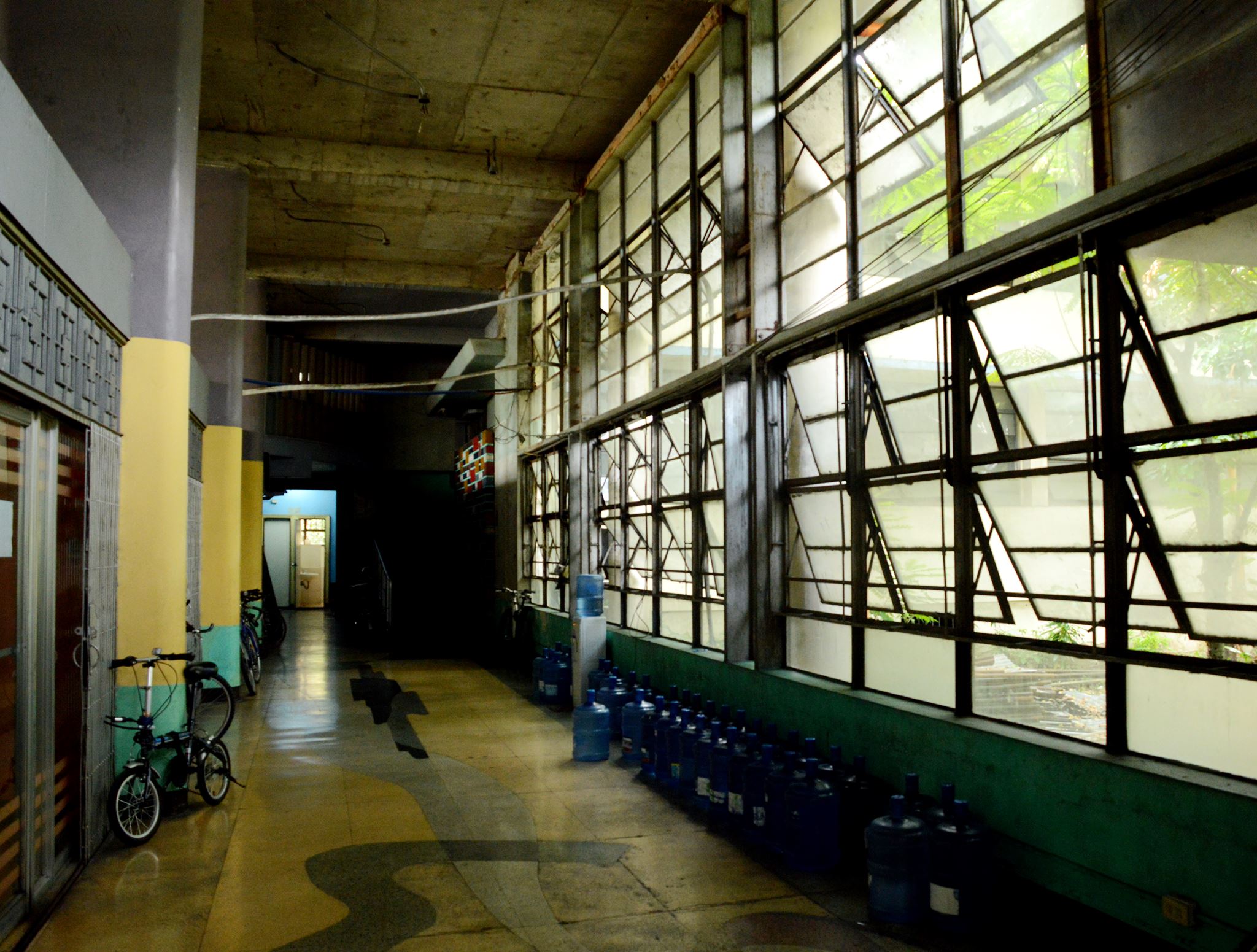 The Molave Residence Hall for upperclassmen has been identified as the dormitory in UP Diliman most in need of rehabilitation. Photos by Riz Pulumbarit
It has been almost 30 years since I stayed in the dormitories of the University of the Philippines' flagship campus in Diliman, Quezon City.
I still remember the sweet taste of the freshly baked "putok" bread sold by our "manangs," or cleaning ladies, at around 10:00 p.m.
Putok is a bun with a sugary, star-shaped crack on top. Dormers come running toward the manangs as soon as they holler, "Putok! Putok!"
GMA News anchor Tina Panganiban Perez, who stayed in Kamia dorm at around the same time, also remembers putok—"yung bread na pinipilahan ng dormers pag gabi; pang-late dinner or midnight snack."
The long queue to buy putok was also a "chance to make chika with other dormers," she said.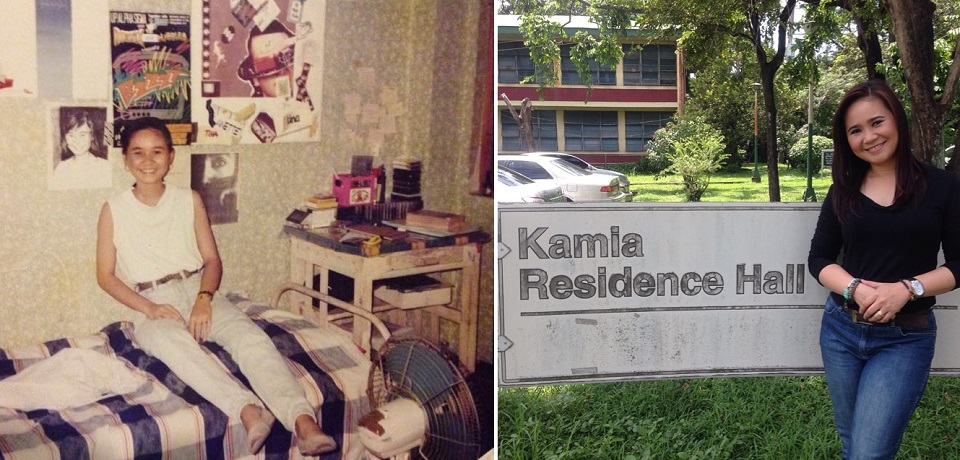 GMA's Tina Panganiban-Perez was a dormer at Kamia Residence Hall during her UP days. These photos courtesy of Tina Panganiban-Perez
'Y U no flush?'
Sadly, as much as I remember Manang Zeny and her putok bread during my stay at Ilang-Ilang dorm, I also remember another "P" word: poo!
With the water shortage, unflushed toilets were common during my time in UP in the late 1980s to early 1990s.
Using our own pails and dippers, we had to haul water from large containers to flush the toilets.
Being "OC" about cleanliness, the sight and smell of stinky poo was a nightmare that marred my memory of UP.
Apparently, the poo problem still exists. When my husband and I visited various UP dorms recently to know more about the university's "Balik UP Dorm" fundraising program, I was struck by a sign inside the ladies' restroom of Yakal Residence Hall. Part of the long, handwritten message said, "Makonsyensya ka naman sa susunod na gagamit at sa maglilinis ng banyo… U leave those logs for me to inspect? Y U no flush?"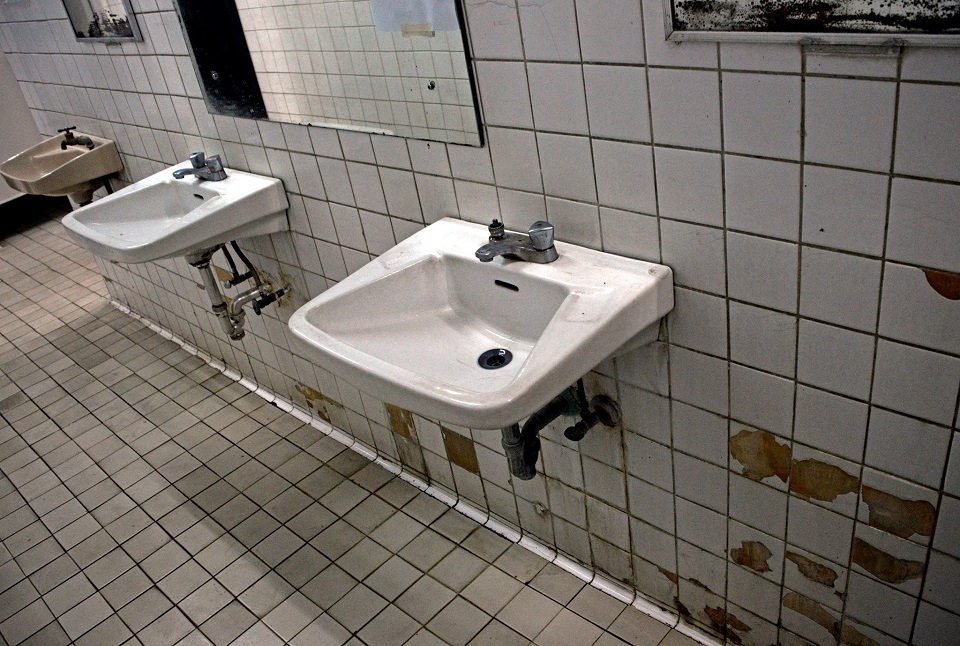 The 'poo problem' still exists in UP's dorms, as students have to deal with dilapidated facilities and poor plumbing. Above: One of Yakal's bathrooms.
Balik UP Dorm program
How bad is the situation in UP's dorms? Very bad—in fact, with their broken windows and busted plumbing, the buildings violate the human rights of its residents, UP Chancellor Dr. Michael Lim Tan admits.
In a speech he prepared for the launch of the university's Balik UP Dorm fundraising program, Tan said he was angry at the decrepit condition of UP dorms
"and could not understand how we could have allowed this to happen."
"I have said this repeatedly: our dorms violate fundamental human rights of our students," he added.
In an interview with GMA News Online, UP President Alfredo Pascual said it was not good to allow students to live in "non-livable dorms."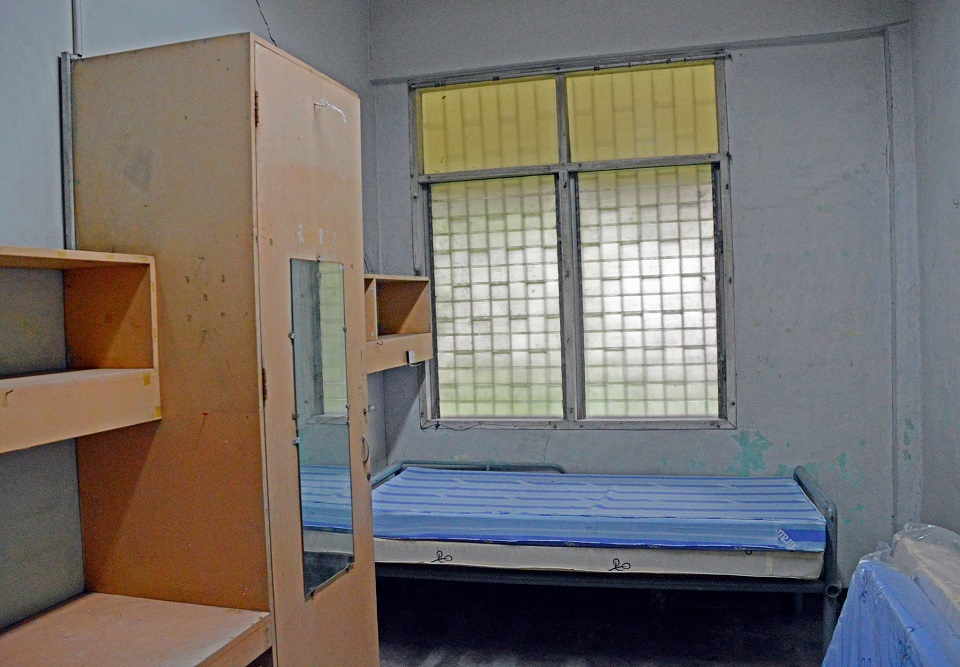 The Balik UP Dorm Project hopes that alumni who stayed in these dorm rooms, such as this one in Yakal, will give back to the university so that the buildings could be rehabilitated and renovated for the new generation of Iskolar ng Bayan.
However, Pascual said, "it's not also true to say that we have not done anything. We've done a lot of repair work."
Pascual said he obtained P49 million in funding for the rehabilitation of the dorms, with priority being given to repairing the water pipes in the decades-old dorms, which had to be fixed as leaks were causing the university to lose "tens of millions of pesos."
Pascual urged alumni to participate in the Balik UP Dorm project. "[To] those who benefited from the university: it's now time to give back to the university."
Maricel Rodriguez of the Balik UP Dorm Project and the Office of the Vice Chancellor for Student Affairs said everyone is welcome to donate any amount toward the rehabilitation of the dorms. The project also offers packages donors may choose from:
Package 1 (Roommate Package): P20,000 (for emergency lights, beds, mattresses, bookshelves, study tables, and chairs)
Package 2 (Wingmate Package): P50,000 (for doors, safety signs, toilet and bath fixtures, painting of walls, and others)
Package 3 (Dormmate Package) P100,000 (for appliances and furniture for multipurpose halls, dining areas, study rooms, and others)

This page (.pdf) provides details about how to make donations to the Balik UP Dorm Project.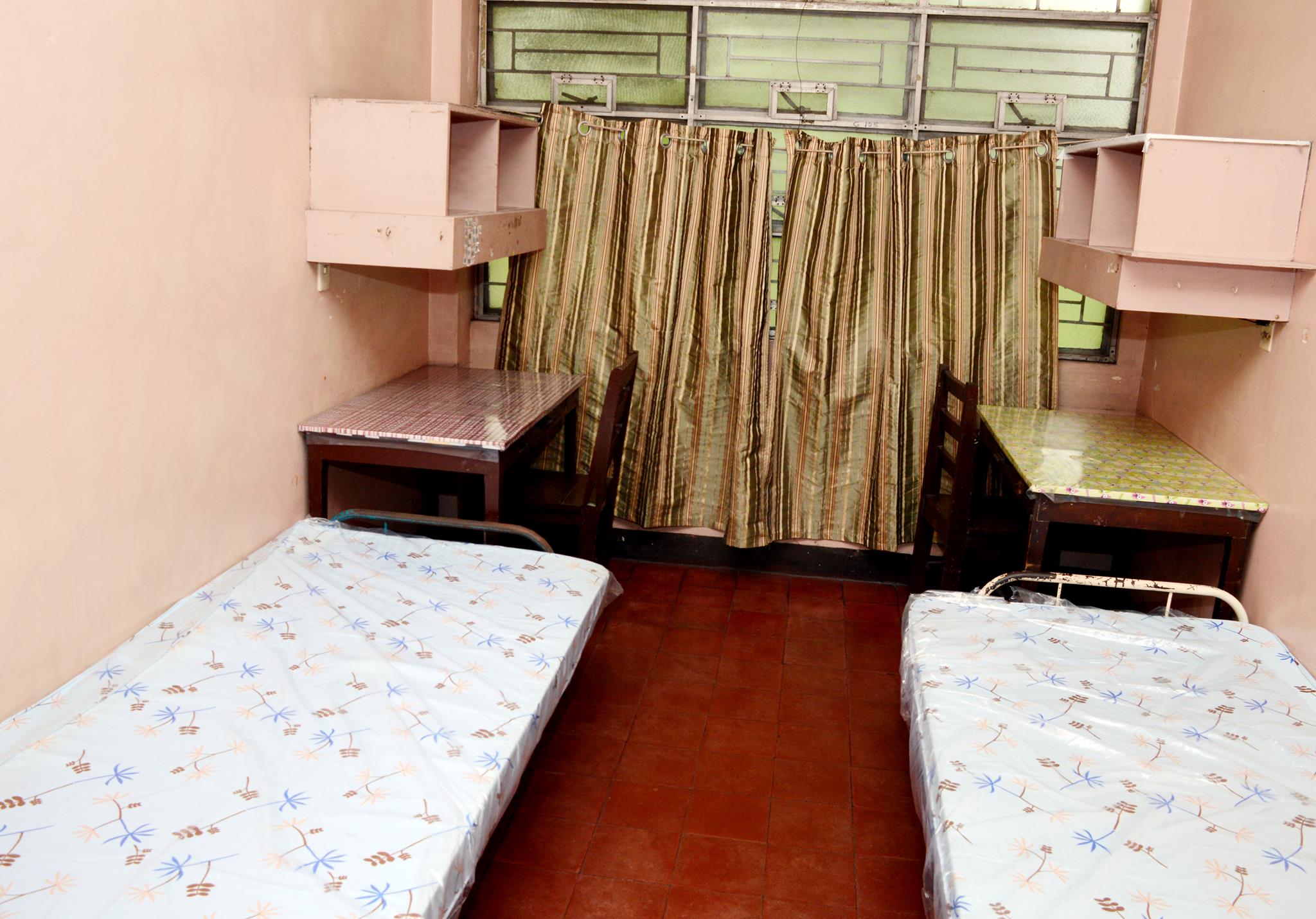 The author stayed in Room 105 in Kalayaan Hall in her freshman year. According to dorm manager Imelda Jimenez, it's called 'the showcase room' as it's the one shown to parents who want to see what the dorm rooms look like.
Five things
Meanwhile, as we were going around UP visiting dorms, I noted a few things:
1. No renovation since 1991 fire for International Center.
I was staying in the International Center in 1991 when a section of the boys' wing burned down.
The fire made headlines because those who were staying there were mostly foreigners who lost their passports and other valuables. Ambassadors of different countries visited the fire victims.
I was surprised to discover that the area has not been rehabilitated since the fire—which occurred 24 years ago—due to lack of funds.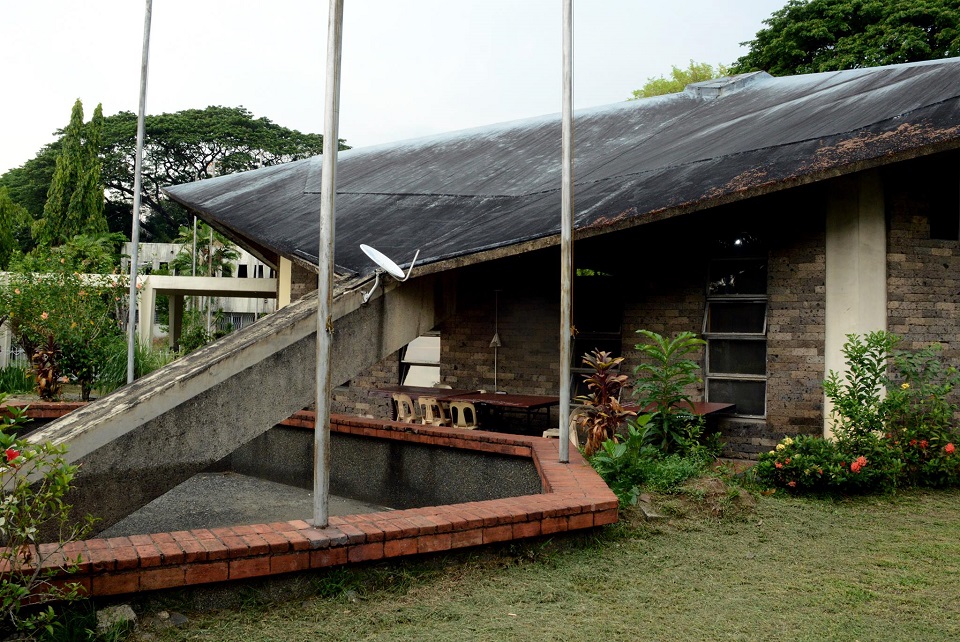 A fire hit the International Center in 1991. It has still not been renovated.
2. Molave's better aspects shine through the neglect.
I didn't realize how beautiful Molave Residence Hall still is even though it is in a bad state. According to Rodriguez, Molave has been identified as the dormitory in UP Diliman that needs the most urgent help right now.
The ceiling in the main hall had to be taken down because the wood was decaying. The floors are worn out and have cracks. This is such a huge loss, especially as the beautiful floor art, is said to have been designed by National Artist Fernando Amorsolo.
The Molave staff who gave us a tour of the dorm said Amorsolo was the man behind the whimsical designs on the floor—a large cat, a dancing lady, a giant cup and saucer, and so on. It broke my heart to see such a national treasure being neglected.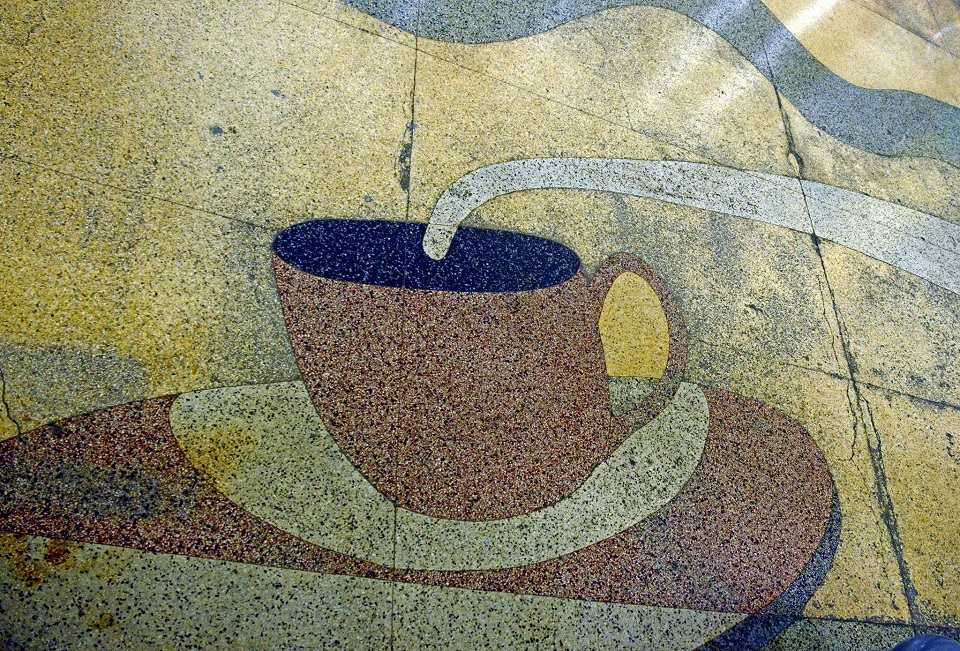 Molave's floor art was designed by National Artist Fernando Amorsolo.
3. Wi-Fi!
One bit of good news: all the dorms have Wi-Fi now. The staff at Yakal Residence Hall, the first among all the dorms to get Wi-Fi some years ago, said Wi-Fi access is technically "unlimited," but students cannot stream videos or download files that are too heavy.
Still, having Wi-Fi must have amazing advantages. One of my former dormmates joked that it would simplify "ligawan." Instead of sneaking around after curfew, lovestruck dormers can just turn to Facetime, he said.
4. New dorm.
It felt good to see a new dorm, Acacia, which is set to open in the coming school year. UP has a new school calendar with classes starting in August and ending in May, similar to most universities around the world.
5. Security issues.
I asked Pascual about the current security situation in the university.
I told Pascual how one of our dormmates in Kalayaan Residence Hall was raped and killed inside the campus when we were freshmen. She had polio and had difficulty walking. She was attacked while she was crossing a dirt path to attend morning services at the Iglesia ni Cristo church beside UP.
Pascual noted the difficulty of enforcing strict security measures in the university, considering that many people are against the mandatory wearing of IDs around the campus or the putting up of CCTVs in the dorms and elsewhere around campus.
However, he said, some security measures do have to be imposed for the protection of the students.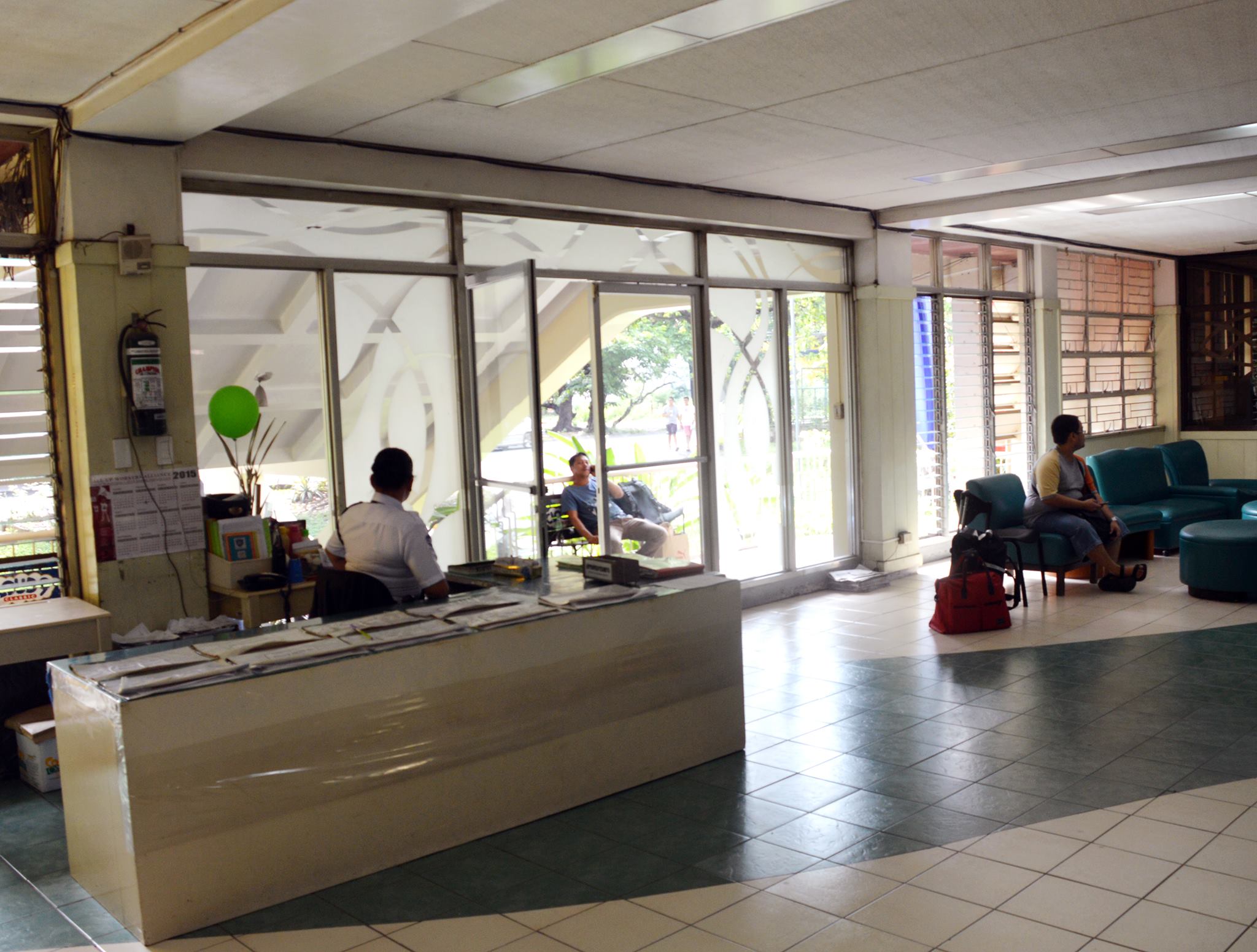 A guard's station is situated at the entrance to Kalayaan Hall, which is exclusive to freshmen.
As a former dormer, I certainly do hope so, as I call to mind Pascual's oft-quoted statement: "We in UP must succeed, not because we have a reputation to protect, but because we have a country to serve."
— BM, GMA News