Filtered By: Lifestyle
Lifestyle
Google Philippines launches physical space Youtube Lounge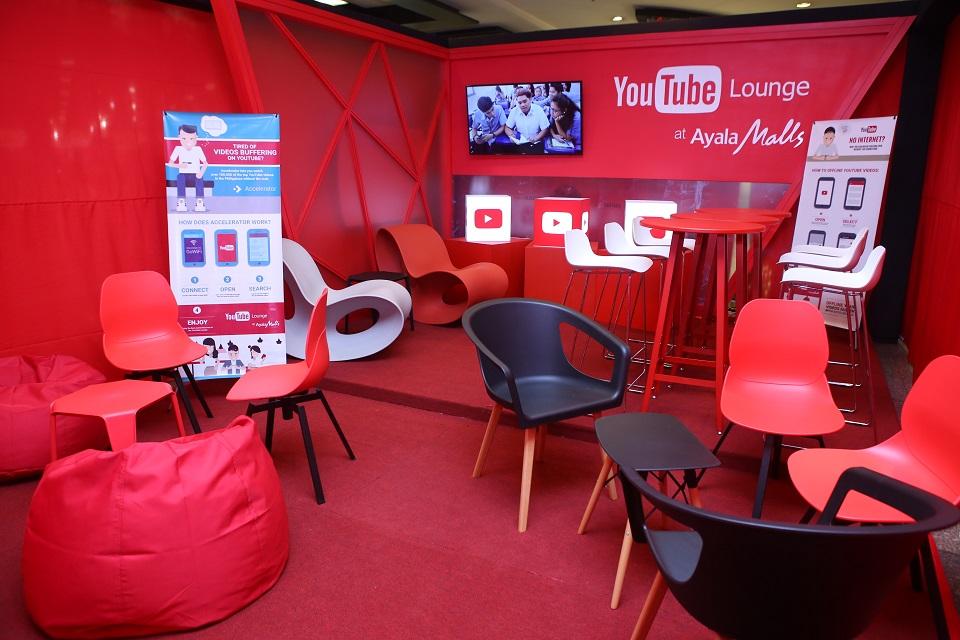 The Youtube Lounge in Greenbelt 5. Photos: Alina Co-Calleja
Youtube, the top video sharing platform in the world, is known for making videos accessible to anyone, anywhere, democratizing content and making it possible for ordinary people to become Internet celebrities.
Here in the Philippines, where Filipinos are avid Youtube viewers (and content creators), Google Philippines takes the online experience offline with the creation of YouTube Lounge. No, it's not a new website feature or mobile app. It's an actual chill-out lounge, a physical space.
A project between Google Philippines and Ayala Malls, YouTube Lounge is a YouTube-branded space where fans can meet and hang out with their favorite Youtube creators. The first branch was launched on September 29 at Greenbelt 5.
In the Lounge, YouTube enthusiasts can watch faster-loading Youtube videos on their phones, free of charge.
This is possible through Accelerator, which works through free wi-fi at Ayala Malls.
Launched in the Philippines in February 2016, the Accelerator is offered at various locations including malls, airports, coffee shops and hospitals.
From online to offline, Youtube's accessibility has always been its prime characteristic, not only in terms of watching videos, but also the communication between fans and celebrities.
Popular YouTube content creators invited to the event took part in a short Q & A. They shared their experiences as Youtube creators, including how they came up with their channel, and what they felt when they reached their one-millionth view.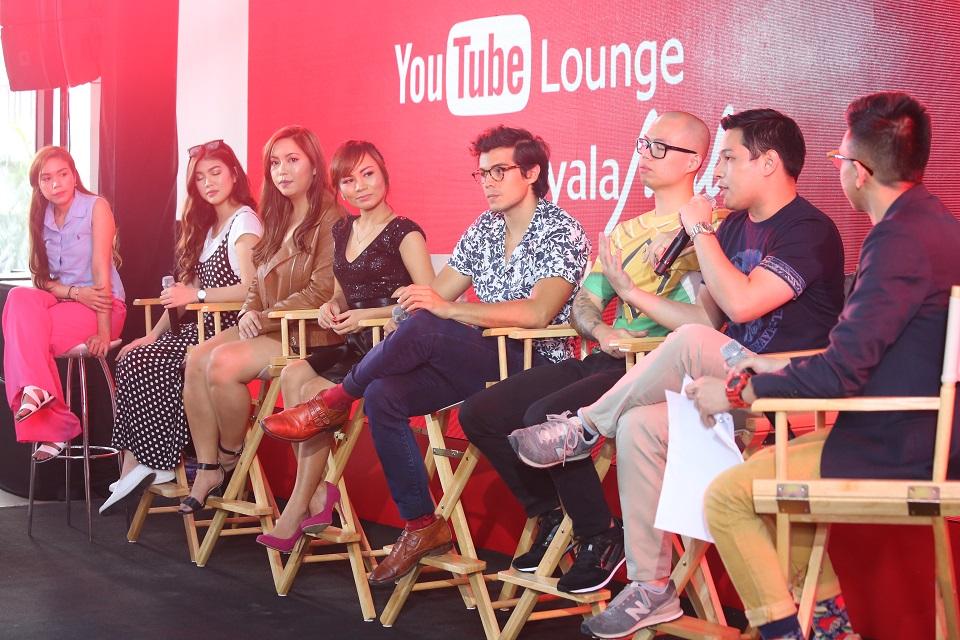 Local Youtube content creators speak at the Lounge's launch.
"For me I just wanted to wear a Power Rangers costume. It was spontaneous. You can't really plan. You just do what you like and hope for the best," said Chris Cantada of Chris Cantada Force, which currently has 131,072 subscribers. The former drummer of Spongecola left the band for health reasons and is now a cosplayer and a famous Youtuber known for his geeky Power Ranger skits.
Jako de Leon agreed, relating it to his experience doing Bogart the Explorer (61,828 subscribers): "We had a TV show then called Hecklines and one of our production assistants Bogart prank-called us, pretending to be Australian. I always had this concept in mind of spoofing Steve Irwin. We turned it into a little segment on our show. It wasn't until we uploaded it on YouTube that things took off. In the world of content today, the game is to find the audience and let the audience find you."
For food blogger and host Erwan Heusaff, who has made it both as an online star and a television celebrity, being on YouTube is more intimate than mainstream media.
"When you're in the realm of YouTube, fans feel like they know you, they're close to you. While on TV, you're a little bit unattainable," Heusaff said.
Other attendees were fashion and beauty bloggers Janina Vela, Kristine Roces, Say Tioco and Joyce Sola. They will all be part of the meet-and-greets happening in Greenbelt 5 this month and in November.
Asked what makes a successful Youtube creator, most of them answered that being yourself, being consistent, and listening to your audience are important. For them, the YouTube Lounge is the perfect avenue to engage their fans better and in person. — BM, GMA News
For updates, check out Google Philippines on Google+, Twitter and Facebook.