Filtered By: Lifestyle
Lifestyle
5 tips from Pinay YouTubers on creating a successful channel
The annual YouTube Creators Meetup on Sunday was kick-started by a press conference at the Google Philippines Office last Friday.
Excited to meet their fans, foreign and local YouTubers talked about their respective journeys and how to generate interesting content for their subscribers.
Hailing, respectively, from Australia and Malaysia, YouTubers Jayden Rodrigues and Joanna Soh gave the opening remarks.
Read: YouTube fitness stars talk about healthy living, pursuing their passion
Also present were six Pinay YouTubers: Ana Victorino, Janina Vela, Kristine Roces of Real Asian Beauty, Anne Clutz, Zendee, Say Tioco and Anna Cay.
Aside from sharing their inspiring stories, the Pinay YouTubers also gave a few tips on how Filipinos can make it big in the online world.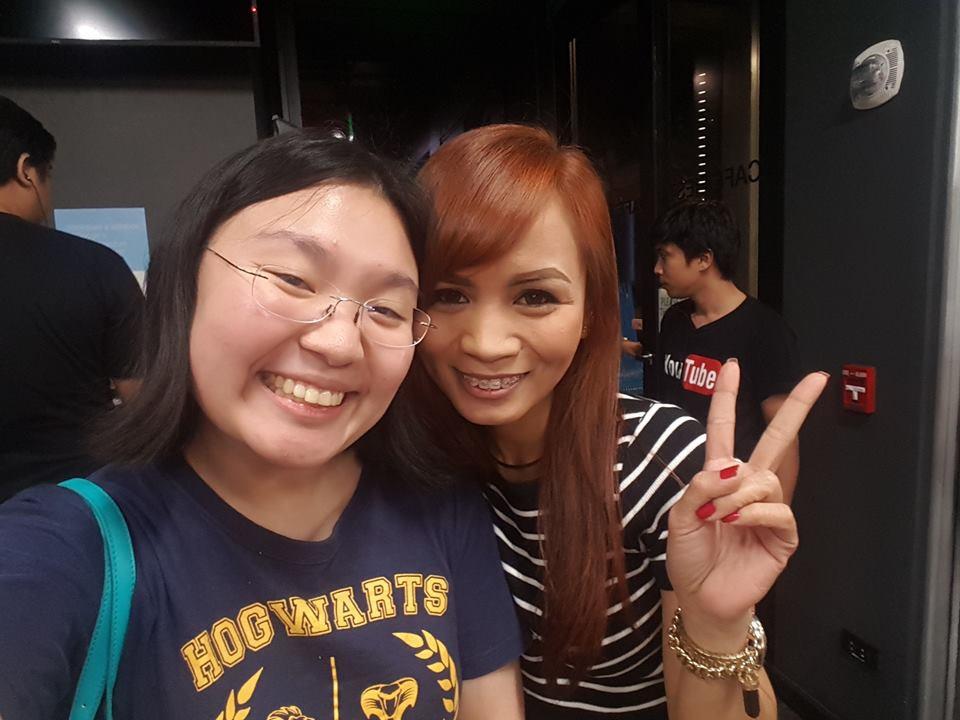 The author (left) with Kristine Roces of Real Asian Beauty. Photos: Angelica Y. Yang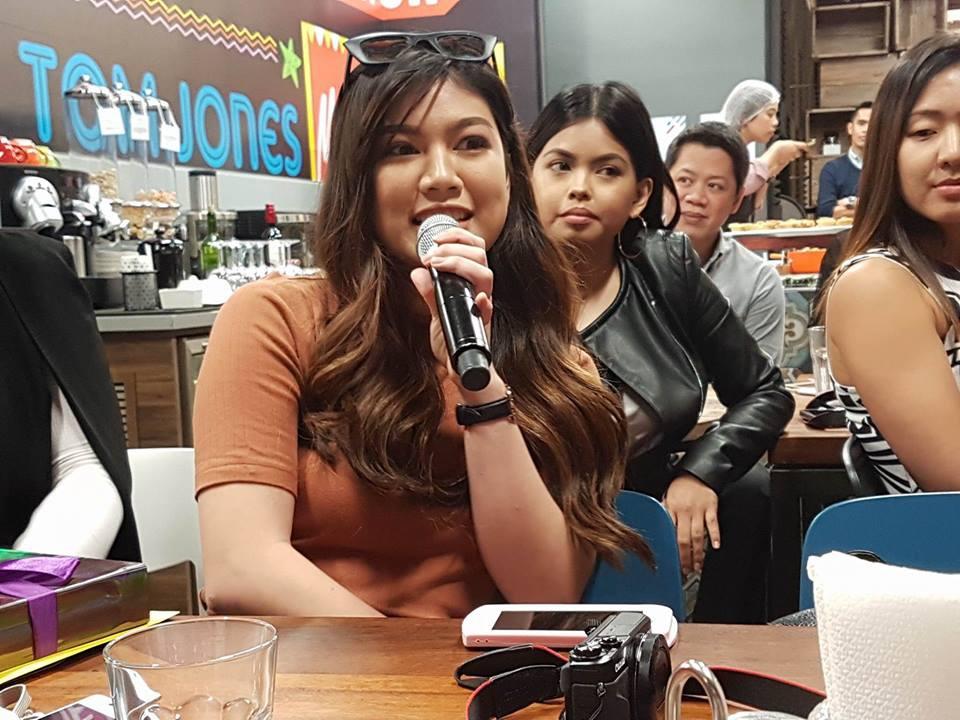 As Ana Victorino listens behind her, Janina Vela answers a question from the audience.
1. Know your audience
This was the recurring advice of YouTube mavens Kristine Roces and Janina Vela.
Vela, who is known for her DIY (do it yourself) videos, said that her audience is composed of teenagers. "What makes each [YouTube] channel different from the others is the personality of each creator. I also try to make my videos seasonal," she says, adding that she tailors each video to what her audience would most likely be interested in.
Roces, on the other hand, knows that her videos appeal to working women. A full-time YouTuber who started in 2012, this former English teacher posts videos about beauty, fashion, food, product reviews, and basically everything in between.
2. Set the trend
While others base their videos on popular trends, Ana Victorino goes against the current. A Computer Graphics design graduate, Victorino is a self-taught makeup artist known for her five-minute make-up tutorials.
Before she started her career on YouTube, she noted that the online Filipino beauty industry was really small.
"When it comes to following trends...I'm one of the YouTubers who don't follow them. For example, there is the hundred layers make-up challenge. I don't do it just because it's the trend. For me, I want to set the trend. I want to make videos that would be viral," Victorino says.
3. Draw inspiration from other YouTubers
Being on YouTube wasn't really on singer-songwriter Zendee's bucket list. But after someone posted a video of her singing at a karaoke joint, her local fan base grew. She soon became an international sensation after she was invited to Ellen Degeneres' show in 2012.
Following that, she started to collaborate with other singer-songwriters on YouTube. Back in 2013, she performed with Tanner Patrick and Madilyn Bailey in a concert.
"Tanner and Madilyn really inspire me. Up until today, we still text each other on iMessage," she smiles.
4. Focus on a niche that is not yet popular
When makeup guru Anna Cay saw that netizens were interested in high-end makeup, she decided to focus on that niche. After releasing a few makeup product reviews and makeup tutorials, she garnered over a hundred thousand subscribers.
Vela, who is a big fan of Bethany Mota, noticed that Filipino DIY videos were a rarity. Instead of waiting for a YouTuber who did arts and crafts videos, she took matters in her own hands—creating content for her fans.
"When I started, my goal was to get five thousand subscribers. I didn't dream to be super big. When people started to comment that I inspired them, I was motivated to make more content. Now, I want to encourage people through my videos," Vela says.
5. Add your personal touch
"While Ana Victorino's videos are artistic, my channel is more personal," Anne Clutz says.
A YouTuber who loves interacting with her fans through Q & A videos, Clutz emphasized that she adds her own personal touch to her videos.
"When I upload videos, I always want to make sure that I'm talking to my fans," she says.
— BM, GMA News