Filtered By: Lifestyle
Lifestyle
Beatrice Gomez is Miss Universe Philippines 2021!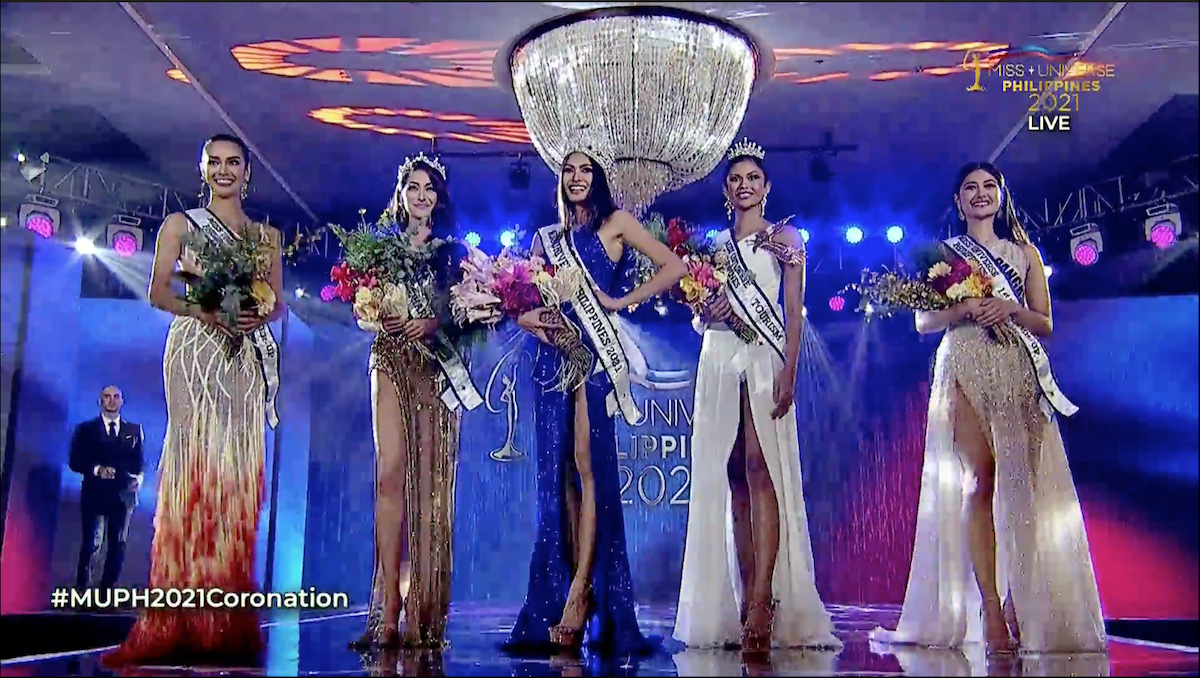 Cebu City candidate Beatrice Luigi Gomez is the new Miss Universe Philippines!
During the coronation night held in Bohol on Thursday, history was made when Rabiya Mateo passed on the crown to proud LGBTQIA+ member Beatrice, the first openly out Miss Universe Philippines titleholder.
Following Beatrice is Miss Taguig Katrina Dimaranan as Miss Universe Philippines Tourism, Miss Cavite Victoria Velasquez Vincent as Miss Universe Philippines Charity, Miss Pangasinan Maureen Christa Wroblewitz as 1st runner-up, and Miss Cebu Province Steffi Rose Aberasturi as 2nd runner-up.
During the final Q&A portion, Beatrice was asked: "If during your reign as Miss Universe Philippines, things happen in your life that make you sad and uninspired, how will you be able to continue inspiring others?"
Her winning answer was:
"It is very evident that all of us went through difficulties during this pandemic but it is also proof that we are able to rise to the occasion and if anything happened to me during my reign, I will not give up and inspire others by rising to the problems that I am encountering and by inspiring them that whatever you are going through you are able to overcome it."
Meanwhile, during the brief Q&A portion after the Top 10 was revealed, Beatrice was asked: "You are beautiful because of your bravery, because you are out and proud a member of the LGBTQIA community. Do you think the Philippines is ready to send a member from your community to the Miss Universe pageant?"
Beatrice answered:
"I honestly believe that our country has definitely been in a long way in battling our fight for equality especially for the LGBTQIA+ community. Our country has been very supportive and I definitely think we are definitely ready to send someone, an LGBTQIA+ member to the Universe."
Prior to the coronation, the Cebu City bet also won Best in Swimsuit and Best in Evening Gown. She also took home the special awards Miss Luxxe Immunplus Game Changer and Miss Cream Silk.
In August, during the pageant's Interview Challenge, Beatrice proudly brought up her relationship with Kate, her girlfriend of six years, "going seven in a few months."
She said they had been spending time together and maintaining an active lifestyle. They also recently adopted a cat, which they named Twix.
The replay of the Miss Universe Philippines coronation event will be aired on GMA-7 Oct. 3, 9 a.m. – RC, GMA News