Filtered By: Lifestyle
Lifestyle
Miss Universe Bahrain Jess Deyani addresses 'bullies,' shares comments from Pinoys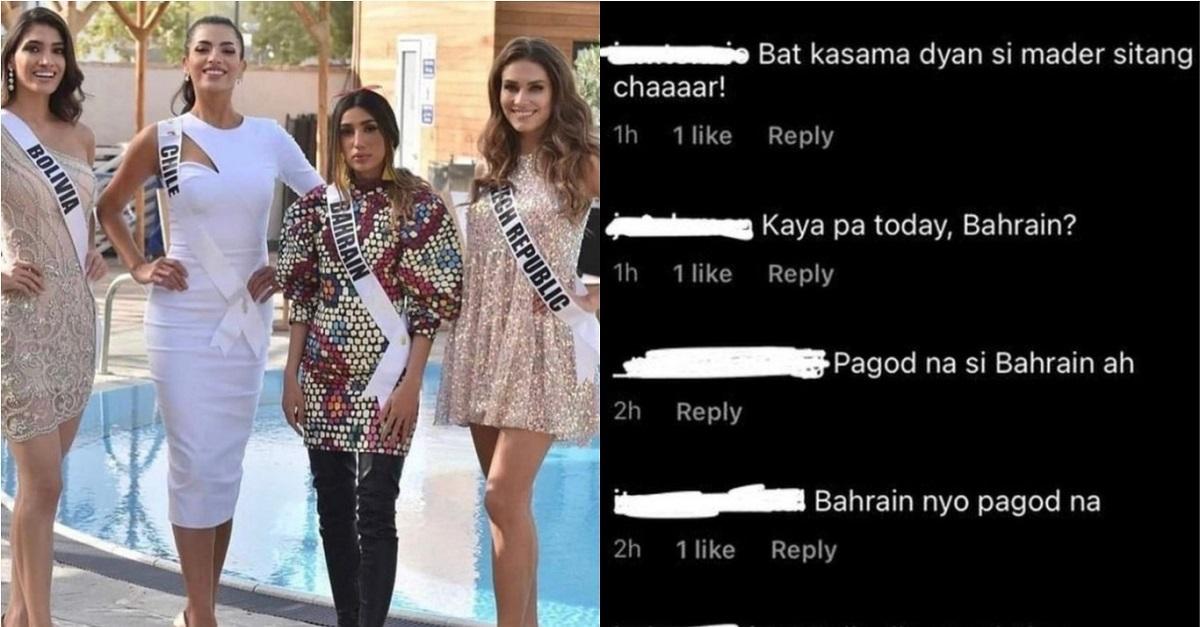 Miss Universe Bahrain 2021 Jess Deyani addressed "bullies" after receiving mean comments on one of her photos on social media.
On Instagram, the beauty queen shared the photo which shows her standing beside Bolivia's Nahemi Uequin, Chile's Antonia Figueroa, and Czech Republic's Karolí Kokešová.
She followed it up with screenshots of the comments, many of which came from Filipinos who made fun of how she looked.
"I see so many bullies from these pictures. I am here to have a representation for all women regardless of the shape, size, religion or color," she wrote in the caption.
"For the people who spread hate on social media - I have nothing but love for all of you. I hope that you find peace in your heart as me and my co-sisters unite to break the world's stereotypes of beauty," she added.
In the comments that were written in Tagalog, many said Jess looked drained next to the other three contestants and joked about her appearance.
"Parang andaming nilabhan ni Bahrain [It looks like Bahrain did a lot of laundry]," one comment said.
"Pagod na si Miss Bahrain. Pauwiin na 'yan [Miss Bahrain's tired. Let her go home]," another added.
Jess said that she was not yet ready when the photo was taken and brushed it off with laughing emojis.
Amid the negativity, Deyani also took the time to thank those who continue to throw her support amid the ongoing 70th Miss Universe pageant.
"On a positive note - I wanna thank everyone who said inspirational things and for the kind messages! Love you, kabayans! Love, Your Miss Universe Bahrain, Manar 'Jess' Deyani."
The coronation event for the 70th Miss Universe will be on Monday morning (Philippine time).
—Franchesca Viernes/MGP, GMA News