Lifestyle
BRAND TALK
Extra ideas for that extra cash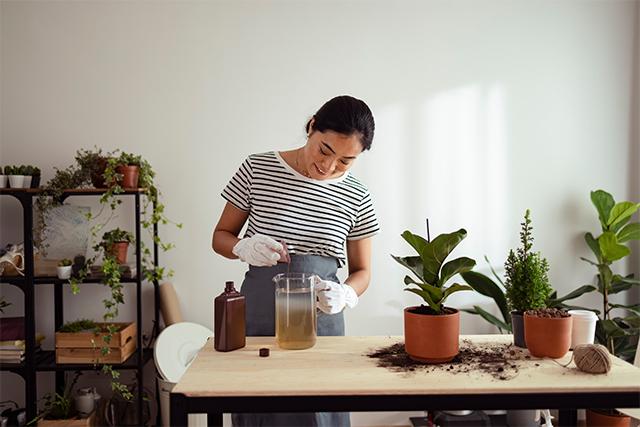 Unexpected cash can be one of life's best surprises. A wad of bills found in an old wallet, a co-worker paying back a sum which you've written off, or the maturity proceeds of a plan that was paid up years ago – getting any of these can surely produce the best smile that money can buy.
What do you do with these newfound funds? While you can simply stash the cash in your wallet or buy a gadget, there are smarter options that can give you another windfall of earnings. Here are some of them:
High-yield deposits
The advent of digital banking has made this first option easy. All you need is to download an e-banking app, comply with account opening requirements, make a deposit, and you're all set. High-yield deposits can make anywhere between 2-4% per year, which means you get better earnings compared to a regular savings account. There is little to no minimum deposit and holding period required, making your funds easily accessible in case of emergency.
Money market fund
This short-term and relatively low-risk mutual fund is considered one of the safest investments because of its high liquidity. It is invested in diverse instruments with holding periods of six months to a year. Most banks and financial institutions offer money market funds which you can take advantage of depending on how much money and how long you would like to invest. This type of fund can accept an initial deposit of as low as Php100.
Online business
If you would rather use the funds, use them wisely by starting a small online business. Businesses are increasingly moving to the digital realm and for good reason. Setting up an online shop is a low-cost endeavor that can operate in a wide-reaching model. It also lets you be the boss of your own company, take control of your time and even realize unlimited income potential.
Life insurance
Getting a life insurance policy can be one of the most rewarding investments you can make. A life insurance plan provides protection from life's uncertainties like death, disability, accidents, and critical illness. A basic safety net really. There is a variety of life insurance products in the market that can help you meet your financial needs and goals at different stages of life.
Recently, AIA Philippines launched a campaign aimed at reaching thousands of its policyholders and beneficiaries who have unclaimed benefits. These unclaimed benefits – ranging from policy maturities, reinstatements, claims, redemptions, and even refunds – could've been your newfound funds for new investments like those mentioned above.
Benefits can remain unclaimed for many reasons, the most common being the loss of contact between the policy owner and the insurance company. Sometimes, beneficiaries cannot be contacted or located, or are not aware of a policy's existence. An insurance company may also not have been informed of a policyholder's demise. This is why AIA Philippines, formerly AIA Philam Life, has chosen a proactive approach to fulfill its commitment to clients.
"We are doing this because we have a promise that goes beyond passively responding when our customers make a claim. The promise of helping our customers live healthier, longer, better lives includes making sure that these hard-earned benefits get to the intended recipients," said AIA Philippines Chief Operating Officer Geegee Lopez. "We're asking for everyone's help in finding our customers or their beneficiaries so that we can give them their benefits."
If you think there might be a benefit waiting for you, simply go online to check. AIA Philippines has made it easy for the public to verify if they have unclaimed benefits through this link: https://bit.ly/AIAPH_CheckYourMoney. You may even get a chance to win a trip for 2 to El Nido! To learn more about the promo, you may visit https://tinyurl.com/AIAPHPromoReunite
To know which AIA Philippines financial solution best suits your needs, visit their website or Facebook page.
Brand Talk partners with the advertisers of GMA Network to create content valuable to its audience.